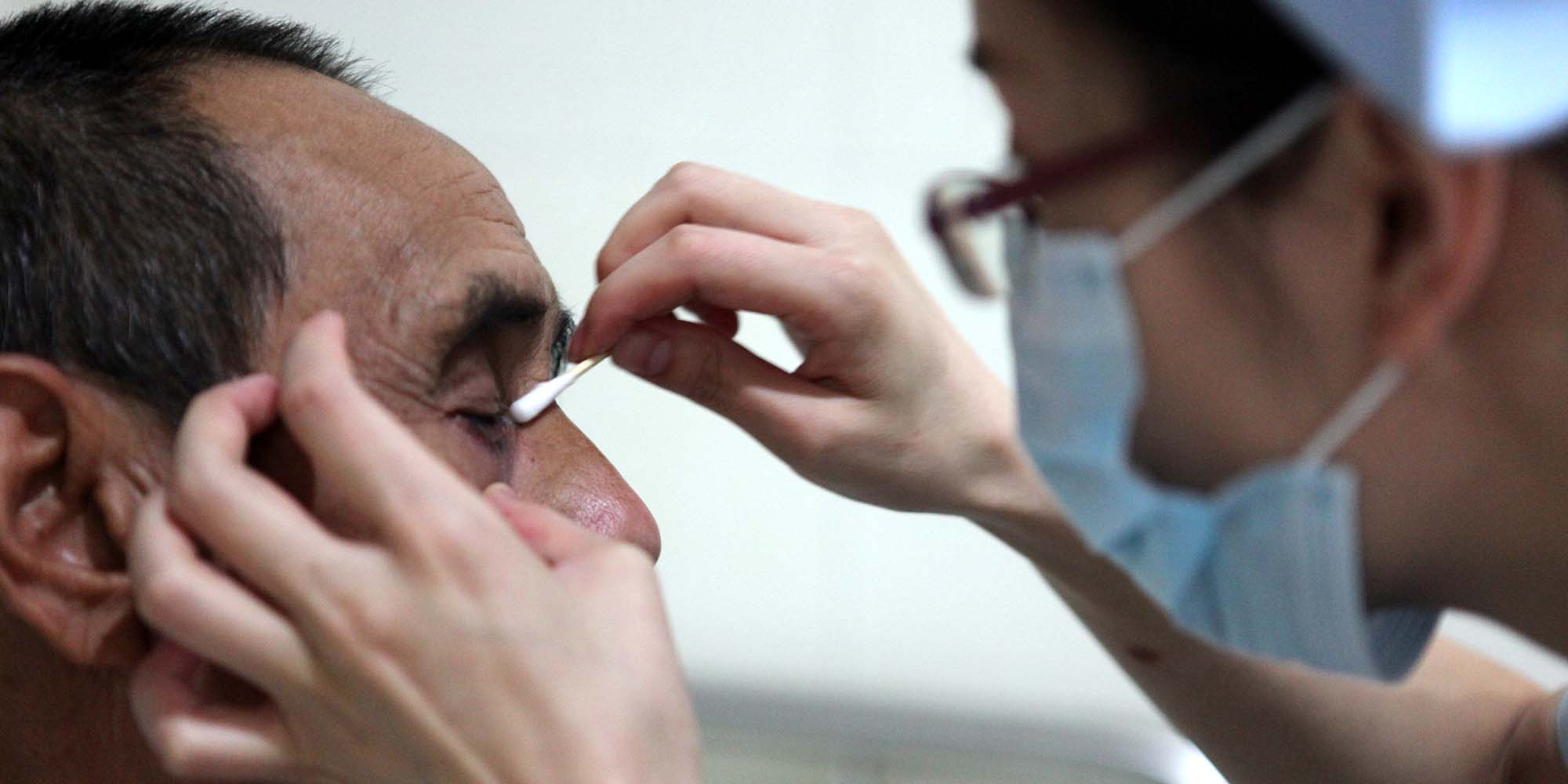 NEWS
China's Top Health Authority Launches 'Shared Nurses' Pilot Program
The initiative is aimed at addressing the increasing demand for nurses as the country's elderly population grows.
China's top health authority has introduced a pilot project allowing registered nurses in some areas to work outside of hospitals — a move aimed at easing the medical care shortage for the country's aging population.
The National Health Commission on Wednesday said the online appointment program for nurses — often marketed by private health service providers as "shared nurses"— will be effective until December in six provinces and municipalities, including Beijing and Shanghai. Qualified medical organizations can now partner with third-party online health platforms to send qualified nurses to provide door-to-door services, such as administering injections and collecting blood samples.
"At this stage, we are mainly targeting seniors who have lost or partly lost their ability to take care of themselves," Jiao Yahui, deputy director of the Medical Administration Bureau under the commission, said during a press conference officially recognizing the practice, which previously operated without government or industry regulations.
In the past, individual nurses could register on unregulated mobile apps marketed as "shared nurse providers." The practice had raised concerns regarding liability issues both for patients and nurses in the absence of any official oversight.
As China's population ages — the country will have about 255 million people aged 60 or above by 2020 — demand for nursing facilities continues to grow. The national and local governments have introduced a range of measures to address the situation, including financial incentives for students and young graduates in the field of senior care, granting leave for adult children to take care of their ailing parents, and investing in community facilities for the elderly.
The pilot program, according to the health authority, will help alleviate the demand for nurses to a certain extent. Only nurses with five years of clinical experience — and willing to offer their services outside their working hours — are eligible to provide door-to-door services under the program.
"If the services can be made accessible and affordable enough — the pilot program isn't covered by the national health insurance — they will definitely benefit many more senior people," Xia Yi, a Shanghai-based family doctor who provides door-to-door services to patients aged 80 and above, told Sixth Tone.
Editor: Bibek Bhandari.
(Header image: A nurse cares for an elderly man at a nursing home in Guiyang, Guizhou province, October 2012. Tang Guangfeng/VCG)