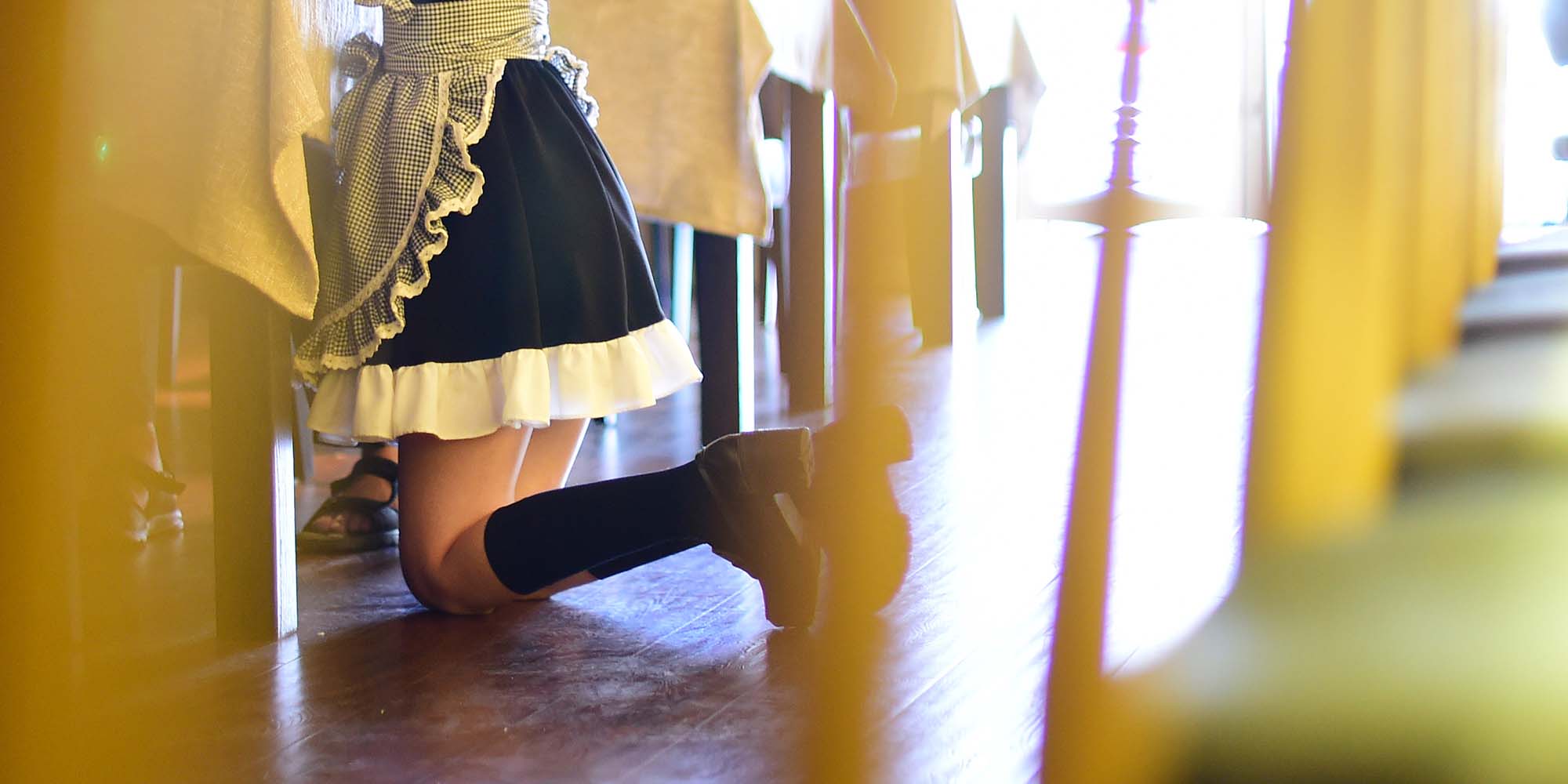 NEWS
State Media Calls for Law Change Amid Lewd Child Cosplay Fad
Newspaper says legislation could help stem risqué internet trend growing among China's minors.
State-owned newspaper Legal Daily published an article Tuesday calling for a change to the country's child protection laws, citing a provocative cosplay fad among young girls that the report says borders on soft-core pornography.
The report said that legislative action is needed to address a trend known as fuliji, or "bonus princesses," in which young women and underage girls dress up as animated characters and sell or trade sexually suggestive photos or videos of themselves online. According to Legal Daily, a new child welfare law or regulation targeting such materials could curb the phenomenon, which currently exists in a legal gray area. 
Pornography is outlawed in China, and carries a maximum sentence of life in prison. And though the country does not have any specific legislation for material that exploits children, its criminal law has strict punishments for their mistreatment.
Although there are no laws explicitly banning fuliji, Chinese authorities have been cracking down on illicit material featuring minors in recent years. Legal Daily noted that, in May 2018, police in the eastern Zhejiang province spearheaded an investigation that helped shut down three apps and arrested 93 people across 10 provinces for spreading pornographic content.
The fuliji fad can be traced back to Japan's cosplay subculture, but has become popular thanks to China's booming gaming and animation markets. Legal Daily warned that the semi-legal practice is gaining traction in China via well-disguised apps, websites, and vendors on messaging platform QQ.
According to a December investigation by The Paper — Sixth Tone's sister publication — some cosplaying girls later became fuliji after buyers offered them money in exchange for lewd photos. A high school student who went by the pseudonym Qian Yan told The Paper she sold photos of herself for around 80 to 100 yuan ($12 to $15) each.
The country's media outlets and digital platforms have also taken action to protect minors. Chinese video platform Bilibili announced a "teenage firewall" to shield young people from inappropriate content in March last year, and state-owned newspaper People's Daily slammed a beauty pageant for encouraging 3- to 15-year-olds to wear revealing clothing in December 2017.
"China's law currently does not consider provocative pictures and videos to be vulgar material," Zheng Ziyin, deputy director of the Guangdong Lawyers Association's specialist committee on child law, told Sixth Tone on Wednesday. He noted that lawmakers are currently developing a regulation intended to protect underage internet users that may address the issue, although the content of the law is still unknown.
According to Zheng, some online platforms and forums may be turning a blind eye to fuliji content in favor of profits. "[The government's] punishment of platforms that fail to self-regulate is still not strong enough," he said.
Editor: Layne Flower.
(Header image: A woman wearing a cosplay outfit serves a customer at a restaurant in Qingdao, Shandong province, June 26, 2017. VCG)