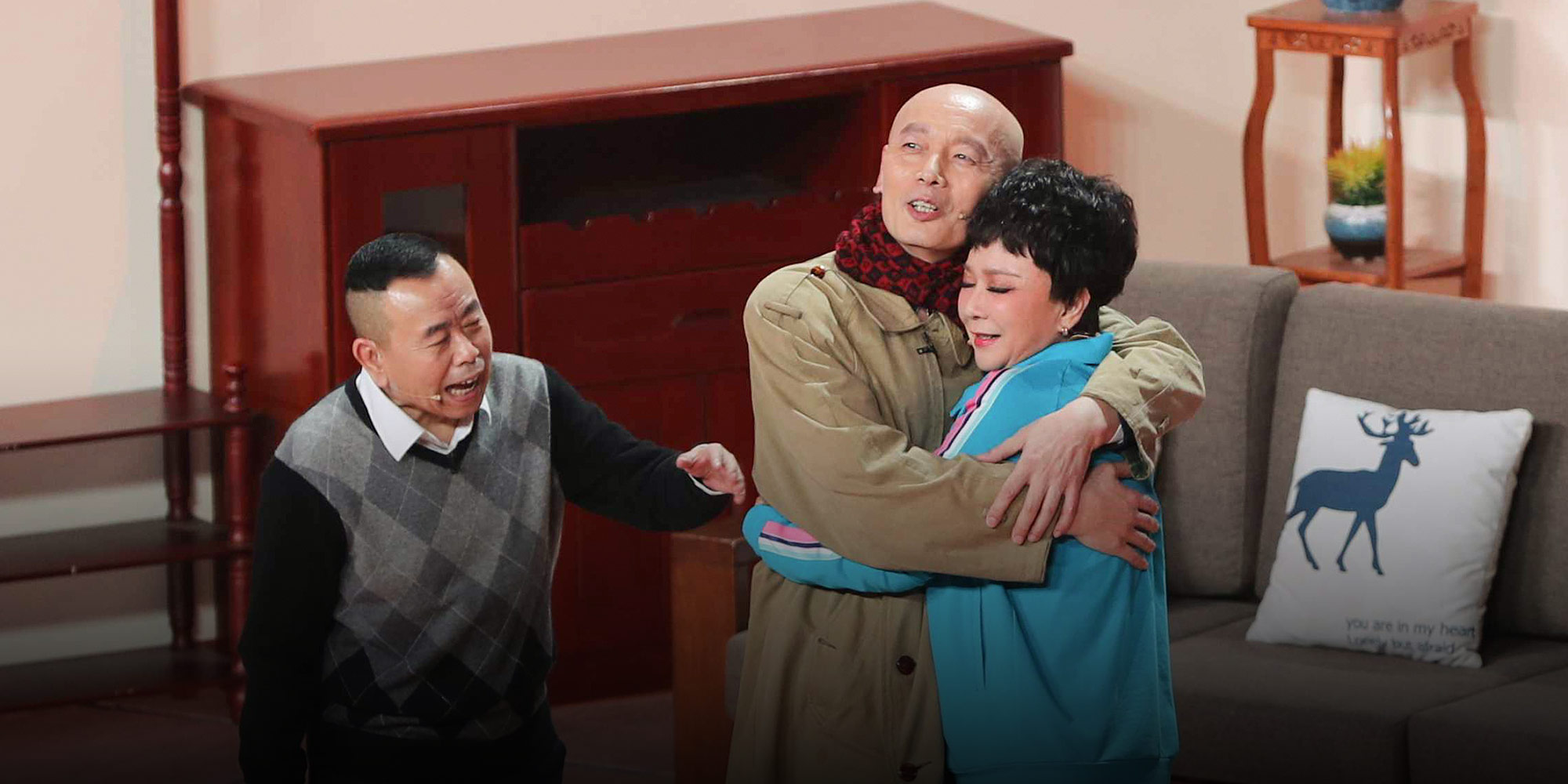 NEWS
Chinese New Year Gala Performers Target Scammers, Bad Parents
The world's most watched TV show also went big on political issues.
China's biggest TV event, the annual Spring Festival Gala, rang in the Year of the Pig last night with a familiar feast of singing, dancing, and political propaganda.
The gala, known colloquially as chunwan, is the most-watched TV show on the planet. While last night's figures are yet to be confirmed, the show drew a whopping 1 billion viewers last year. With a runtime of more than four hours and a prime-time slot on state broadcaster CCTV's main channel, the glitzy variety show usually features both appearances from China's most popular celebrities and skits that reference ongoing social issues.
Last night's event — titled "Advancing the New Era, Celebrating a Happy Year" — largely stuck to the tried-and-tested formula of recent years. In addition to the usual cornucopia of pop songs, Chinese opera, comedy skits, and acrobatics, the gala also featured performances with titles like "Give a Thumbs-Up to the New Era" — an oblique reference to President Xi Jinping's flagship political theory — and "Work Together as One to Build the Chinese Dream," a reference to the country's ongoing project of national rejuvenation.
Other standout performances saw the wildly popular music duo Phoenix Legend, alongside other celebrities, singing "China's Joyous Occasion" — a straightforward track wishing people a happy and auspicious New Year — and "We're All Dreamers," which featured the much-loved pop band TFBoys.
But it was the comedy skits that most obviously showcased official attitudes toward China's current social issues. In the sketch "'Son' is Here," an all-star cast depicted a scammer's attempt to shower elderly people with attention as a ruse to make them buy health care products with dubious effects — a common complaint in China. Another sketch, "Hogging the Best Seats," portrayed parents neglecting to forge strong bonds with their children while fighting to guarantee them the best seats in the classroom, which could be taken as a comment on the country's so-called parenting crisis.
In an effort to attract more young viewers to a format seen as increasingly heavy-handed and outdated, the gala partnered with Chinese tech giant Baidu to revive its recent practice of sending virtual hongbao — money-stuffed red envelopes — to the folks watching at home. Last night, a reported total of 900 million yuan ($133 million) was handed out to viewers during the show, with netizens taking to social media to announce how much they received. The gala's hosts also exhorted viewers to upload videos of themselves imitating their favorite performances to video-sharing app TikTok, the gala's official social media partner.
The #chunwan hashtag garnering more than 50 billion views on microblogging platform Weibo, but many Chinese net users still relished the annual tradition of needling the gala's old-fashioned style. "Chunwan's the sort of show that we complain about 100 times [on the night], but still look forward to every year, because we see our idols perform on stage," one user commented. "It's no longer just another show; it stirs the sentimentality and nostalgia of a generation."
Editor: Matthew Walsh.
(Header image: Actors perform the comedy skit "'Son' is Here" during CCTV's annual Spring Festival Gala in Beijing, Feb. 4, 2019. VCG)