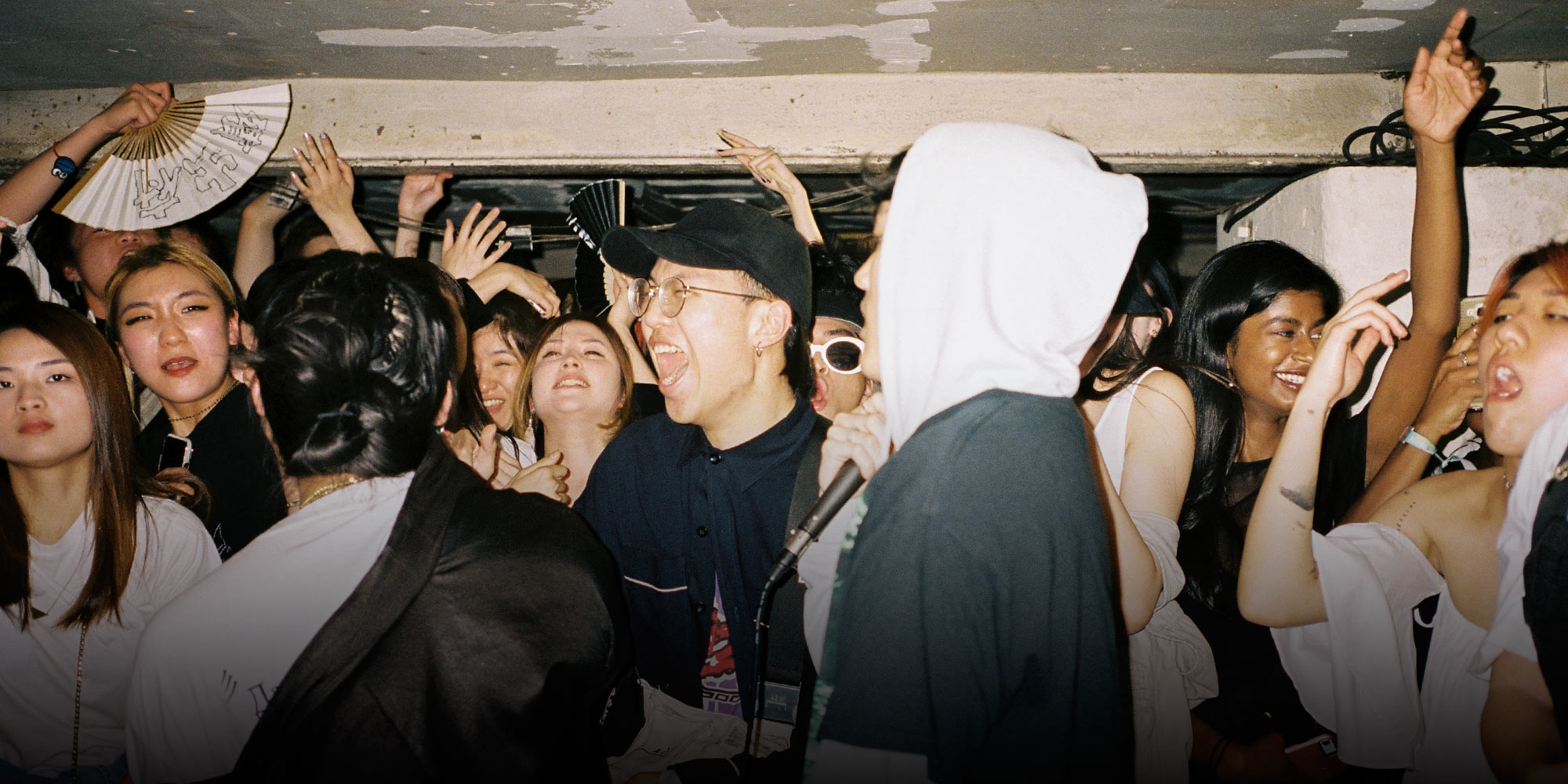 VOICES & OPINION
How a UK Music Collective is Connecting London with Beijing
Sensing a gap in the British cultural scene, the founders of Eastern Margins seek to provide an authentic voice for East Asian artists.
When David Zhou and Anthony Ko founded the London-based East Asian music collective Eastern Margins in 2018, they didn't set out to subvert stereotypes — mostly because they felt there was nothing to subvert. According to David, "There were simply no depictions of East Asian culture in the U.K. when I was growing up."
Both David and Anthony moved to the U.K. as children: David from China's eastern city of Nanjing, Anthony from Hong Kong, and their vision for the collective was rooted in their experiences growing up as British Chinese. Despite the long history of immigration between China and the United Kingdom — both the Liverpool and London Chinatowns trace their roots back to the mid- to late-19th century — Chinese culture remains largely invisible in contemporary British society. The only Asian language song ever to top the U.K. charts was South Korea's "Gangam Style" in 2012.
"Even stereotypes like martial arts were rare, because there were simply no media representations of East Asia," says David in an interview. "In America and Australia, East Asian cultural movements are often [about] trying to subvert negative stereotypes. In England, in my experience, those stereotypes don't exist. There's just nothing."
Anthony, who was raised in Hong Kong until he was 13, says he felt a strong disconnect from his "Chineseness." After arriving in the U.K., he attended a school where nearly everyone around him was British, which distanced him from his roots.
Eastern Margins did not emerge from any grand plan, then, but rather with an eye for filling a gap for people like them to explore their cultures.
"We then realized it was plugging [into] something that was missing in London — an authentic voice for the East Asian diaspora," David says. "London has so much culture and richness from different communities, but historically not as much for East Asian culture."
After a year of doing events and hosting acts from around Asia, including sold-out shows with Hong Kong rappers YoungQueenz, Fotan Laiki, and N.O.L.Y, David — who also DJs under the name Lumi — was eager to go back to China and see how it could influence his work in the U.K. He ultimately went on a short tour through Beijing, Shanghai, Xi'an, Chongqing, and Nanjing.
He says it was an encouraging experience, in part because he was able to connect with young people from around the country and see how, despite the geographic distances between them and the U.K., they were still plugged into the British music scene.
"People had come from all over, had read the WeChat description, and wanted to come down. And these were people who had never left China before," David says. "What we were doing [at Eastern Margins] in the U.K. had reverberations in China itself."
Curious why people in the Chinese mainland would be interested in British Chinese music, I asked him for his perspective. He pointed out that there are currently a number of artists, venues, and platforms throughout the Chinese-speaking world exploring the intersection between electronic music and East Asian culture — including the Higher Brothers in the southwestern city of Chengdu, The Boring Room in Xi'an, and UnderU in Taipei. For these acts and their fans, there is appeal in seeing an outside perspective work in this burgeoning field.
But how did China see him as a performer? Was he seen as Chinese? British? Did it even matter? According to David, there were noticeable differences in how he was treated and perceived in different cities: Beijing and Shanghai on one side, and provincial capitals like Xi'an, Chengdu, and Chongqing on the other. "In the latter, the vibe was very much I was a foreigner — very much a laowai," he says, referring to the Chinese word for non-Chinese. "New people I was introduced to were surprised when I could speak Mandarin."
Meanwhile, in the more cosmopolitan cities of Beijing and Shanghai, there was much more nuance surrounding the topic of ethnicity. "[People there had] much more understanding of British Chinese and what that meant."
Reflecting on his experience in China, David and Anthony realized they needed to change the conversation when it came to celebrating and exploring Chinese culture back in London.
For example, their experiences back in China had made them a lot more aware of what David refers to as "[the] potential homogenizing effect of pushing a very Pan-Asian narrative." They didn't want to misrepresent East Asian culture as Chinese — or even China itself as a cultural monolith. Seeing the differences, even just between major Chinese cities, made them wary of painting with too broad a brush. They were both born in China, so it might seem easy for them to speak about Chinese culture, but even within China there are huge variations and nuances. "Sichuan is very different to Nanjing, [and] diaspora culture is very different to local [culture]," says David.
This led them to look for cultural symbols that both spoke to the shared heritage of the region while also being flexible enough to represent the diversity of East Asia. Their choice? Dumplings. "When we came back to create artwork for the party in December, the whole reason we settled on the dumpling concept was because pretty much all cultures east of France have a dumpling," David says. "[We used] them as an organizing concept, a way of presenting artists on the bill."
Eastern Margins should not be looked at in isolation, but as part of a broader, youth-orientated cultural conversation happening in Chinese diaspora centers such as London. This includes everything from LGBTQ-focused organizations like daikon or the performance art collective Diaspora Disco, to ChinaBot, which focuses on more experimental sounds from Asia.
"We keep meeting new people, and it's a process of learning and finding out more about these events that our friends are hosting," Anthony says. "Everyone is just trying to contribute to this broader conversation about cultural identity."
Editor: Kilian O'Donnell.
(Header image: Rapper Youngqueenz performs at the fourth Eastern Margins event in London, June 15, 2018. Courtesy of Carol Tam)