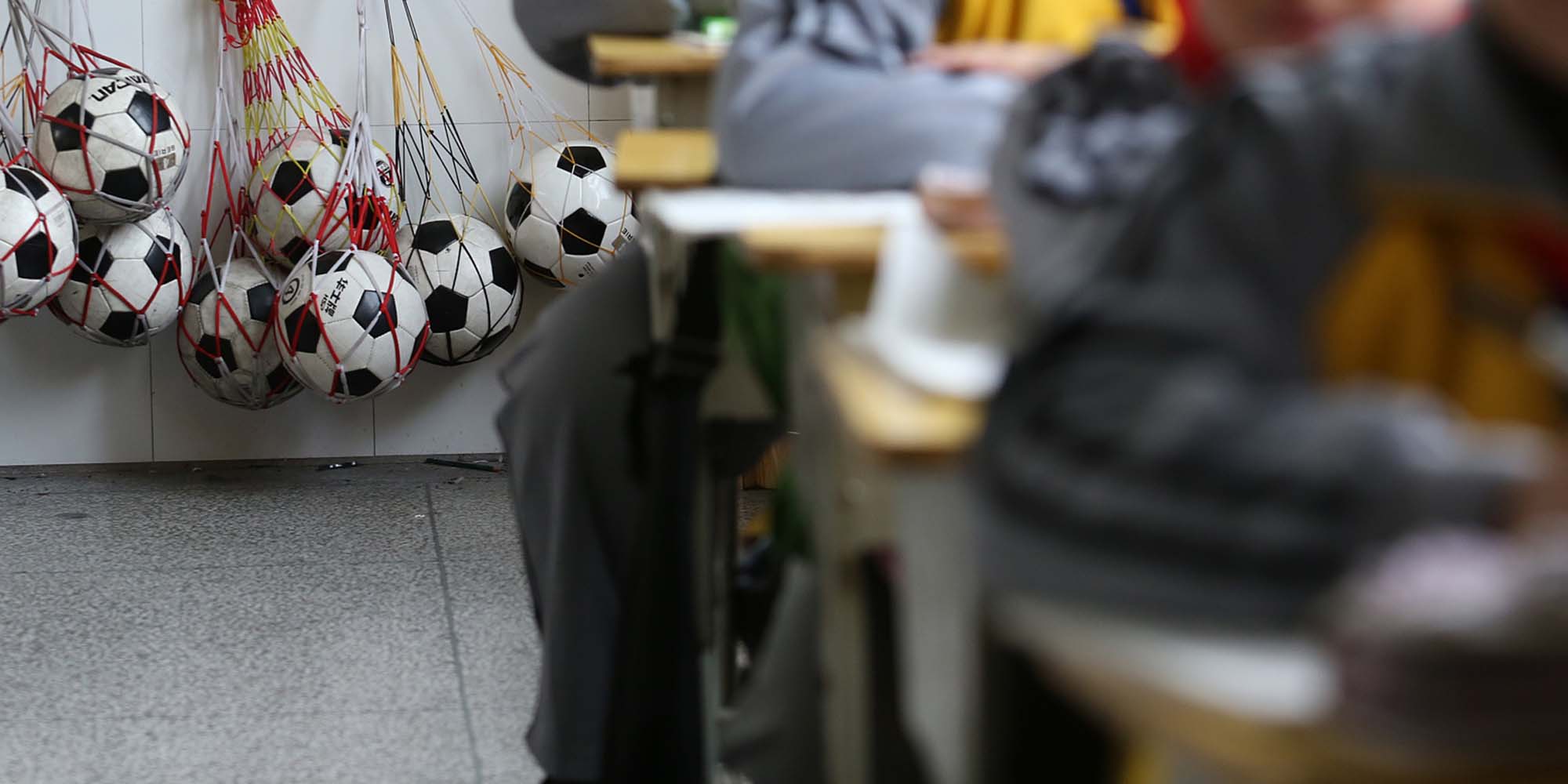 NEWS
Superstitious Teacher Suspended for Bullying Student
The third-grade teacher had forbidden students from speaking to a child whose mother worked at a funeral home, education authorities confirmed.
A homeroom teacher at a primary school in southern China was suspended on Tuesday for bullying a student because her mother worked at a funeral home, reported Beijing Youth Daily. The teacher, surnamed Jiang, had previously tried to persuade the girl's mother to switch jobs because she feared that such a morbid profession would bring bad luck.
Prior to being suspended, Jiang had been in charge of a class of over 50 third-graders at Baise City Experimental Primary School in Guangxi Zhuang Autonomous Region. In some parts of China — especially rural areas — there remains a deep-seated superstition that being around death brings bad fortune.
When the mother proved unreceptive to the idea of a career change, Jiang tried to get the woman's daughter transferred to another class, according to chat screenshots included in Beijing Youth Daily's report, published Wednesday. Eventually, the daughter became the sole target of Jiang's frustrations, and the teacher went so far as to forbid the other students from speaking to the girl.
"How could anyone work in such a horrible place!" Jiang said to the mother in a text message, referring to the funeral home. "Why don't you do something else? It would mean better karma for the child."
According to the report, the mother complained about Jiang's behavior on microblogging platform Weibo on Monday, accusing her of being verbally abusive to her child and even to the other parents in a parent-teacher chat group on social app WeChat. As the case began attracting attention, other parents reported that Jiang had a side business selling sugar products and would let students get out of being punished if they bought from her.
Baise City Experimental Primary School is on winter holiday and could not be reached for comment. On Tuesday, the education bureau of Youjiang District — where the school is located — confirmed in a statement to local media that the mother's claims about the teacher were "basically true." The bureau further said that the teacher had "seriously violated professional ethics" and had been suspended from her role, pending an official investigation.
Though the mother's ordeal has been widely reported by Chinese media and engendered sympathy from netizens, some of the other parents have voiced support for Jiang and complained that getting a new teacher could adversely affect their children.
"This is a tiny matter that has been grossly exaggerated," one father wrote in the parent-teacher chat group, according to Beijing Youth Daily. "One person has affected 54 [students] and 54 families," another parent wrote.
By Wednesday, the mother — who did not respond to Sixth Tone's interview request — had deleted her initial Weibo post. In a message posted Tuesday evening, she thanked those who had taken up the mantle for her. "I believe our education bureau and the government will give the children a sunny and health learning environment," she wrote. "Thanks again, netizens, for your support and for drawing attention to this case."
Editor: David Paulk.
(Header image: Students attend gym class at a primary school in Taizhou, Zhejiang province, March 26, 2015. VCG)