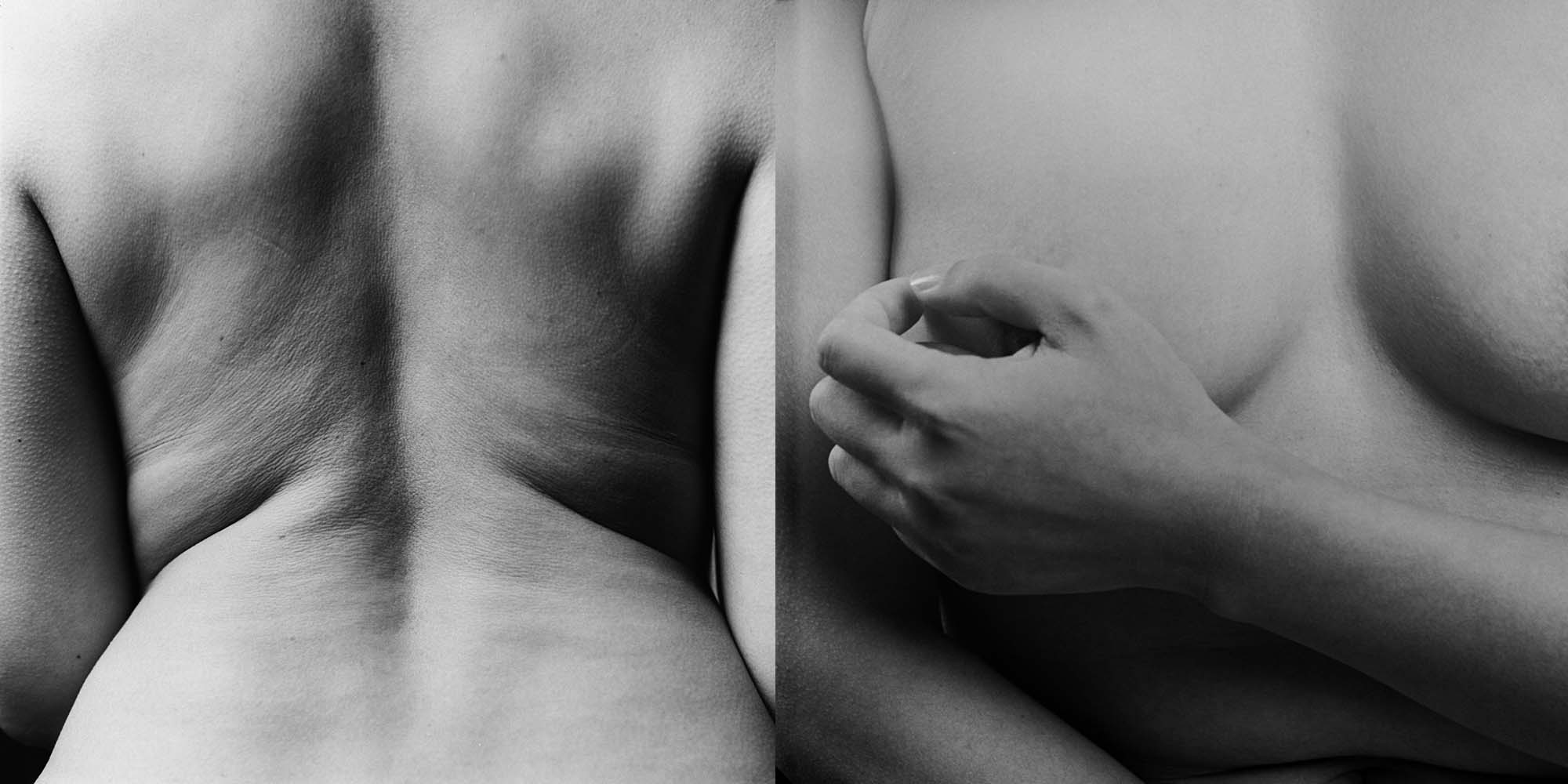 VOICES & OPINION
Through Her Lens: Wang Yingying's Quest for Self-Awareness
Photographer Wang Yingying uses her camera to work through her fears — and her troubled upbringing.
This article is part of a series on Chinese photographers.
In China, women over 40 are often half-jokingly compared to tofu dregs — the insoluble waste left over after filtering soybeans to produce soy milk. In other words, they're worthless, the remains of something useful after it's been squeezed out.
As her own 40th birthday approached, however, Wang Yingying seemed to have plenty left to give: She had started her career as a government worker, then worked at a state-owned enterprise before becoming CEO of the third-biggest travel startup in the eastern tech hub of Hangzhou. But she couldn't help but question whether she was on the right path.
And so, at the age of 36, she made a decision: She quit her job and picked up a camera. Her hope was that photography could help her work through her trauma from the collapse of her parents' relationship. But it turned out her new career also gave her new perspective on the rocky state of her own life. "I began to wonder if my life was the kind a 40-year-old woman ought to have," Wang tells me.
What should a 40-year-old woman's life look like? Wang knew full well that defying society's expectations for middle-aged women would make her an outcast, and she feared the consequences of such a decisive rupture with mainstream society. She desperately wanted to know whether other women her age shared her worries about their own families, partners, and health — and whether they, too, felt that time was running out for them to realize their dreams.
In 2015, the then 39-year-old Wang decided to tackle this question head-on with "40: 1976" — a photo project dedicated to documenting the lives and bodies of a group of women born, like her, in 1976. After she shared her plans on social media, she says she received messages from over 60 women across China, 36 of whom she eventually photographed. As she listened to these women's stories — and shared her own with them — Wang was able to put her own fears into context: As it turned out, they were all going through their own struggles, both big and small, as they prepared to enter the next stage of their lives.
One woman left a particularly strong impression on Wang: She had been diagnosed with a brain tumor and had already undergone two operations by the time Wang interviewed her. Later that year, she both turned 40 and went under the knife for the third time. But when Wang visited her in the hospital, the woman remained upbeat — her passion for life unextinguished, despite the fresh scars on her scalp. "[These women] have experienced far more hardship than I ever have, but they have the determination of warriors," Wang says. "I am so grateful to have had them pose for me."
Wang's project received widespread attention after its release, some of it positive, some not. On Weibo, China's Twitter equivalent, one user wrote, "The women in your photos are so old-looking. Can't you find some models who are 40, but who still have the body and face of a 20-year-old?" In China, non-airbrushed photos of average-looking middle-aged women are rare, and aging female TV presenters and actresses are expected to keep themselves taut and lean if they want to keep their jobs. "These beauty standards are a form of female oppression," Wang says.
In "40: 1976," Wang presents her subjects in black and white, under simple lighting and without artifice or distraction. She uses her lens to gently appraise every line and fold on their bodies, much the same way a naturalist might study a particularly intriguing specimen. "When you see a flower in full bloom that's about to lose its petals, do you want it to shrivel back into its bud?" she asks. "The traces of a life well lived are beautiful in their own right."
When Wang eventually compiled and published a photo book of "40: 1976," she worried whether her subjects would give her permission to print their photos. But to her surprise, none of them objected to having their most authentic selves displayed for the world to see.
However, while they were brave enough to show their bodies, the women still had privacy concerns. During the formatting process, Wang decided not to place her models' headshots and full-body photos side by side; instead, she mixed and matched, placing drawn, thin faces next to voluptuous bodies.
"I believe that, by the time my daughter's generation turns 40, this desire for anonymity will no longer exist," she says.
Wang's daughter is still a teenager, and Wang sometimes envies the freedom with which the younger generation lives. "For their whole lives, they've never been taught to sacrifice their individuality for the benefit of a collective or family. As far as they're concerned, self-actualization is the true purpose of life," Wang says.
By contrast, Wang came of age in the aftermath of the violence of the Cultural Revolution. Indeed, many of the "murky feelings," as she calls them, that inspired Wang to become an artist can be traced back to this period of time — and in particular, the devastating impact it had on her family.
Divorce was still uncommon in China when Wang was growing up. Her mother always said two people were not supposed to separate once they got together. For the sake of their family, a husband and wife were meant to grin and bear any resentment they felt toward one another. So, when her own marriage broke down, the blow must have been especially heavy. Wang's father spent much of the Cultural Revolution period in internal exile, and the strain of those years eventually tore her parents apart.
This story formed the basis of her first photographic effort: "Where My Heart Settles Down." In 2014, Wang made a pilgrimage back to Guantao County in the northern province of Hebei — the place where her father spent 17 years in exile and where she was born. To her, the place felt simultaneously familiar and foreign — it was the same feeling she used to get on the rare occasions she was able to see her father as a teenager. Wang used her camera to try and piece together the fragmented memories she carried of her "hometown," all the while reflecting upon a time when her family was still intact.
This sentimental approach carried over to her later work, not just "40:1976," but also her ongoing "Ballroom" series. The name refers to the groups of middle-aged and elderly ballroom dancers that congregate in public squares all over China. Despite their ages, they continue to dance, laugh, and pursue their passions.
To Wang, the persistence these dancers show in seeking love and affection is its own kind of beauty — one undimmed by the years that line their faces. "At different stages of my life, I've been confused about different things," Wang says. "The starting point of my work is always my curiosity about my problems."
Translator: Lewis Wright; editors Ming Ye and Kilian O'Donnell.
(Header image: "40: 1976," 2015. Courtesy of Wang Yingying)