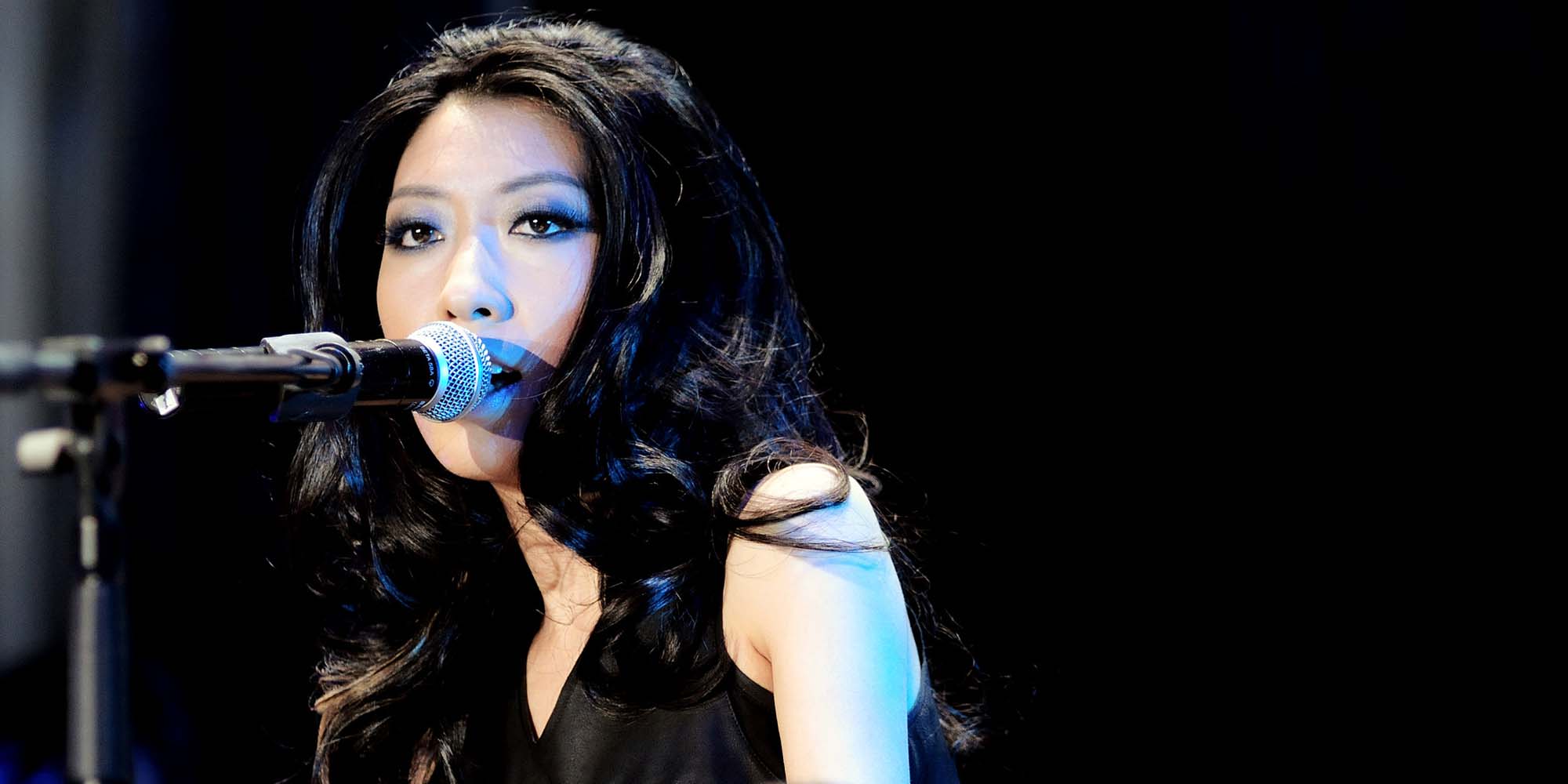 NEWS
Pop Singer Pleads for Justice for Her Detained Mother, Again
The mother of Chinese singer Qu Wanting has been in police custody on suspicion of graft since 2014. More than a year after her trial, no verdict has been handed down.
A 2014 graft case involving a disgraced government official in Northeast China is back in the public eye after her daughter — a well-known pop singer — took to microblogging platform Weibo on Monday to plead for expedience and fairness from the legal system.
"My mother has been detained for over four years, and still there has been no verdict," wrote Qu Wanting, a 35-year-old singer best known for her award-winning 2012 album "Everything in the World." "It's heartbreaking, yet I believe the court will arrive at a fair and justified decision." In March of last year, Qu posted a similar message, but it did not have the desired effect.
Qu's mother, Zhang Mingjie, was once deputy director of the development and reform bureau of Harbin, the provincial capital of Heilongjiang. She was arrested on Sept. 22, 2014, on suspicion of abusing her power and accepting the equivalent of 350 million yuan (then $57 million) in bribes, according to online news outlet Sina Entertainment.
Zhang's case went to trial at the Harbin Intermediate People's Court nearly two years later, in July 2016. She disputed the charges against her and pleaded not guilty; the prosecutor, meanwhile, sought the death penalty "given the extremely large amount of money involved and the defendant's refusal to plead guilty." According to China's Criminal Law, accepting more than 3 million yuan in bribes is punishable by 10 years in jail, life imprisonment, or — in severe cases — the death penalty. At the end of the proceedings, the judge announced that a verdict would be issued at a later date, without specifying when.
The prosecution argued that in 2009, Zhang had illegally transferred state-owned land to a private farm and failed to pay the resettlement fees for over 500 workers who had to be cleared off the land. According to a 2016 investigation by The Paper, Sixth Tone's sister publication, the workers had previously relied on a large boiler room to stay warm in the winter; after being forced to move, however, they had to resort to burning low-quality coal to survive the subzero temperatures.
Zhang's case attracted so much attention that it is even thought to have inspired a cunning character on 2017's hugely popular anti-graft television drama "In the Name of the People." That character — Gao Xiaoqin, a businesswoman engaged in an affair with a high-ranking official — is adept at cultivating close government ties and exploiting them to her advantage. The fictional character is inevitably sentenced to 15 years in prison.
Following Qu's post on Monday, the news of Zhang's corruption case went viral — though netizens have shown little sympathy for the mother-daughter pair. Many accused Qu of making meaningless pleas from the safety of Canada, where she has been dating mayors and living comfortably on what they perceive to be her mother's ill-gotten fortune. As of Tuesday evening, a hashtag translating to "Qu Wanting talks about her mother's alleged corruption case again" had been viewed over 220 million times on Weibo.
"You only think about your mother, but why can't you consider the people your mother made miserable?" one user wrote in a scathing post. "You're so sad about losing your own mother, but those other mothers endured 10,000 times more pain than you, didn't they?"
While most users' hashtagged posts condemned both mother and daughter, Qu has approved just four comments — all supportive — to be displayed under her post, shared over 10,000 times. "I believe in justice from the court," read one. "Always love you, Wanting! Love your talent, love you!"
Editor: David Paulk.
(Header image: Qu Wanting performs during a concert in Shanghai, Sept. 15, 2012. VCG)