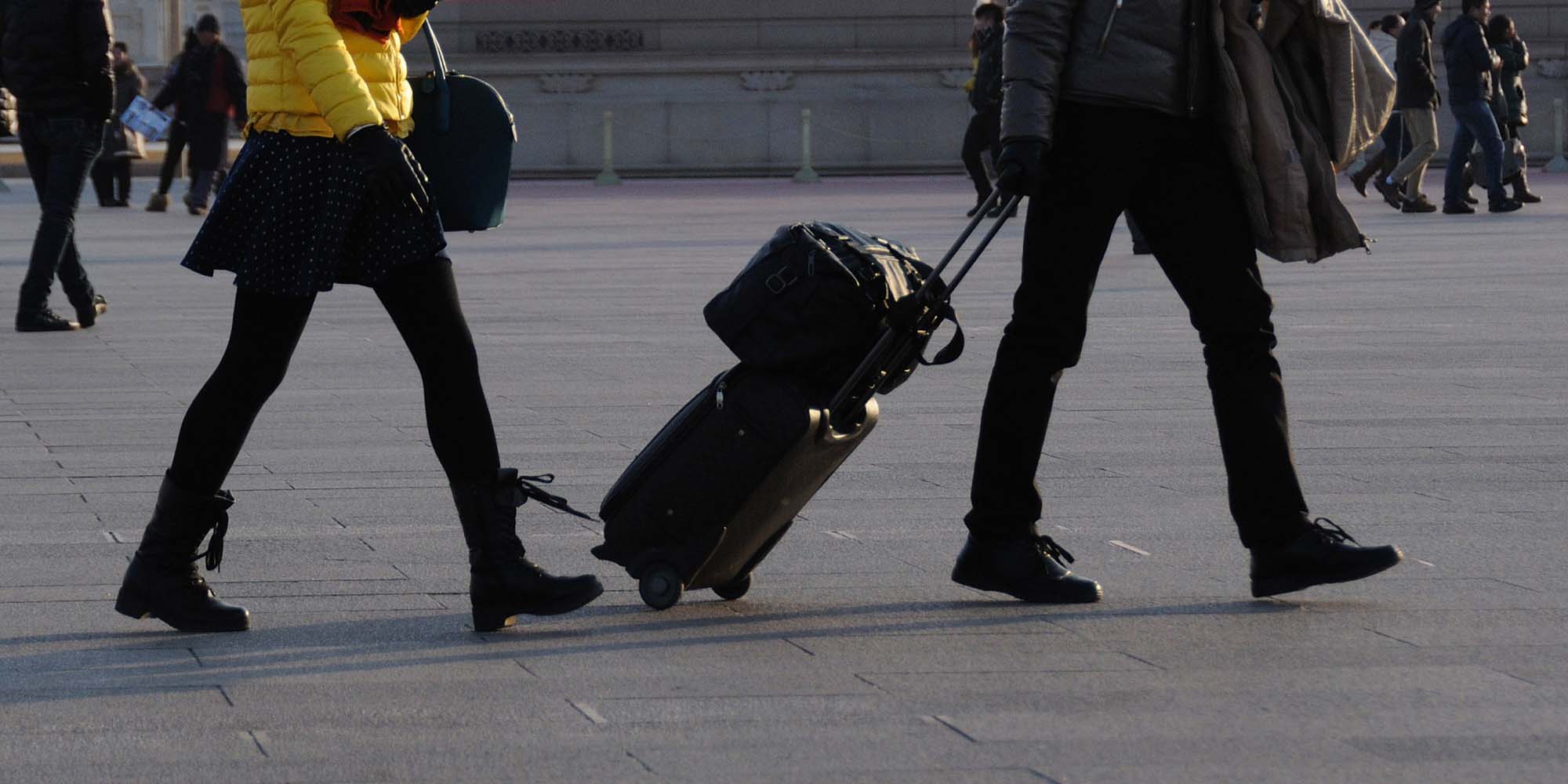 NEWS
'Rent-a-Partner' Platforms Prone to Risks, Says Media Report
A Beijing News investigation has found that websites renting out 'boyfriends' and 'girlfriends' who can be taken home over the Lunar New Year holiday are risky business.
Young Chinese renting "boyfriends" and "girlfriends" to introduce to their parents during the Lunar New Year holiday are highly susceptible to privacy violations and fraud, according to an investigation published Monday by The Beijing News.
Many online platforms providing such rental services don't adequately protect users' personal information, potentially allowing others to access it, the report said. Several users told the news outlet that they had been scammed out of money, and some even said they'd been offered sexual services.
In recent years, renting fake girlfriends or boyfriends to travel home with during the Spring Festival holiday — the Chinese celebration of the Lunar New Year — has grown in popularity. Businesses may charge meager fees or princely sums in exchange for temporary partners intended to appease parents impatiently waiting for their unwed children to settle down.
A man surnamed Liang from northern China's Hebei province told The Beijing News that his love life was often the central focus of conversation during his holiday trips home each year. With both of his siblings already married, Liang said his mother's only wish has been to see him bring a woman home — so this year, he turned to seven "rent-a-partner" platforms. But the 31-year-old recounted an unpleasant experience: He found the woman online, met her in person to give her the 1,700 yuan ($250) advance payment, and then never heard from her again.
"The woman's daily rental fee was 500 yuan per day and 1,000 yuan during the [Chinese] New Year — and if she went home with me and shared the same room, the fee was 5,000 yuan for three days," Liang told The Beijing News. "I know [this kind of rental service] is unreliable and prone to scams, but I had still hoped to go through with it."
Increasing interest in partner-renting businesses has ushered in a host of new concerns. In 2013, a man from eastern China's Jiangsu province agreed to pay 3,000 yuan to his rented girlfriend after she aborted a child conceived during their contractual period. And in 2016, a man from central Henan province was sentenced to death for murdering his rented girlfriend.
Han Xiao, a lawyer at Beijing Kangda Law Firm, told The Beijing News that despite their inherent pitfalls, partner-renting services don't necessarily violate the law. However, he said people should be aware of the gray areas involved in such contracts. "For example, if two people have agreed to have sex in exchange for money during a designated period, then that constitutes prostitution, and is illegal."
Editor: Bibek Bhandari.
(Header image: Two people carry bags as they walk down a street in Beijing, Jan. 9, 2014. Ji Lu/VCG)