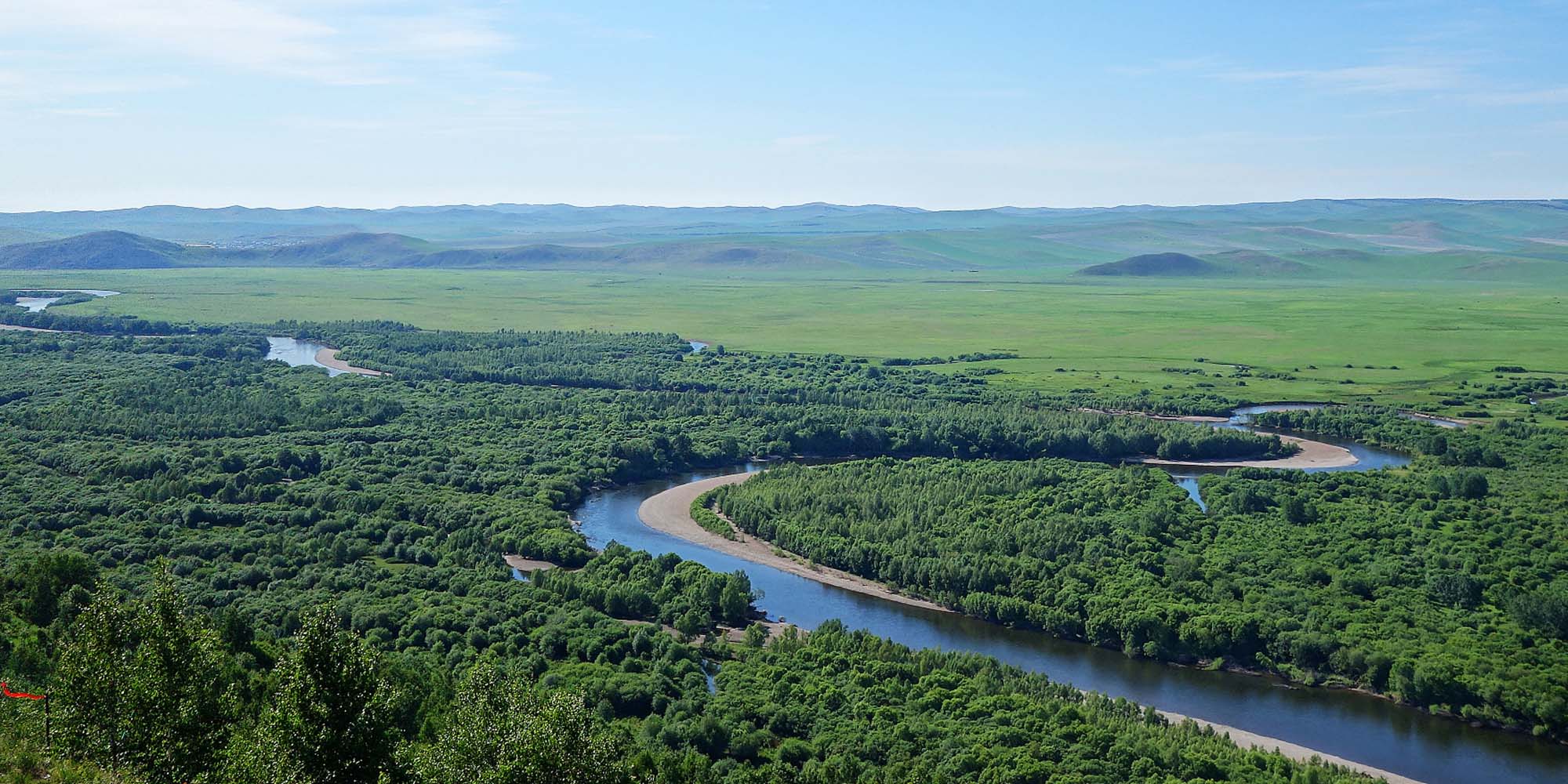 NEWS
County Destroys Wetlands to Build Solar Farm
Environmentalists question why green energy has to come at the cost of a fragile ecosystem.
A county-level government in northeastern China has come under fire after more than 400 hectares of pristine wetlands were drained to build a solar power plant.
The partly state-funded project in Kangping County, Liaoning province, began in 2016 and drained more than 20 percent of the Santaizi Reservoir, according to state broadcaster China National Radio. The initiative failed three environmental impact assessments due to concerns about its potential damage to the local ecology and only passed a fourth assessment after construction on the plant had already begun, the report said. The affected area — part of a provincially protected nature reserve — is believed to have sustained irreparable damage.
When Sixth Tone called the Kangping County environmental bureau on Friday, a staff member claimed not to be familiar with the matter and refused to connect us with someone who was. Phone calls to the provincial environmental bureau and the administration department of Shenyang — the city that governs Kangping — went unanswered.
Wetlands are some of the world's most biodiverse and fragile ecosystems, storing and purifying vital water resources and providing habitats for a vast array of plant and animal life, particularly migratory birds. Many wetlands also play an important role in mitigating climate change thanks to their ability to sequester carbon — a greenhouse gas — from the atmosphere.
But China's wetlands have shrunk in size by more than half since the 1940s. The central government has set a "red line" of 53.3 million hectares of wetlands that should remain free from human interference, but such areas frequently come under assault from land reclamation and development projects. In recent years, Liaoning — a province located in the northeastern Chinese rust belt — has heavily subsidized green energy projects, including other solar plants, in a bid to wean itself off dwindling fossil-fuel reserves and revitalize its ailing economy.
Zheng Hailei, a professor specializing in wetland ecology at eastern China's Xiamen University, told Sixth Tone on Friday that he struggled to understand why the site had been chosen in the first place. "Different regions of the country are at different stages of development, and many feel a contradiction between conservation and development, so they need to strike the right balance," Zheng said in a phone call. Environmental protection should be a key priority for all such development projects and not treated as an afterthought once such projects become economically profitable, he added.
Santaizi's decline is the latest blow to China's embattled wetlands. In December 2017, the environmental group Greenpeace warned that the planned reclamation of a quarter of a million hectares of marine wetlands by 2020 endangers the well-being of birds, fish, and people. In August the same year, environmentalists voiced similar concerns about the construction of a levee off the coast of the northern city of Tianjin.
On rare occasions, land reclamation inadvertently creates wetland habitats. Dam-building in southeastern Shanghai at the turn of the decade led to the unexpected emergence of wetlands now frequented by endangered migratory birds. This unforeseen outcome has led to a standoff between developers who wished to build on the reclaimed land and conservationists seeking to protect the avian visitors.
Zheng the professor calls upon China to strengthen protection of its remaining wetlands, describing them as the "world's kidneys" because of the way they naturally filter air and water. "Once wetland systems are destroyed, the essential functions they perform in the environment disappear. All of this is catastrophic for the region and for large-scale ecological systems," he concluded.
On Wednesday, a highly critical commentary in The Beijing News questioned the decision to destroy a swath of the natural environment to justify the expansion of a supposedly "green" form of power generation. "Kangping's wetlands … are gone, to be replaced by a vast tract of dry, yellow earth and a sea of solar panels," it read.
Additional reporting: Li You; editor: David Paulk.
(Header image: A view of the Genhe Wetlands, Inner Mongolia Autonomous Region, June 27, 2015. VCG)