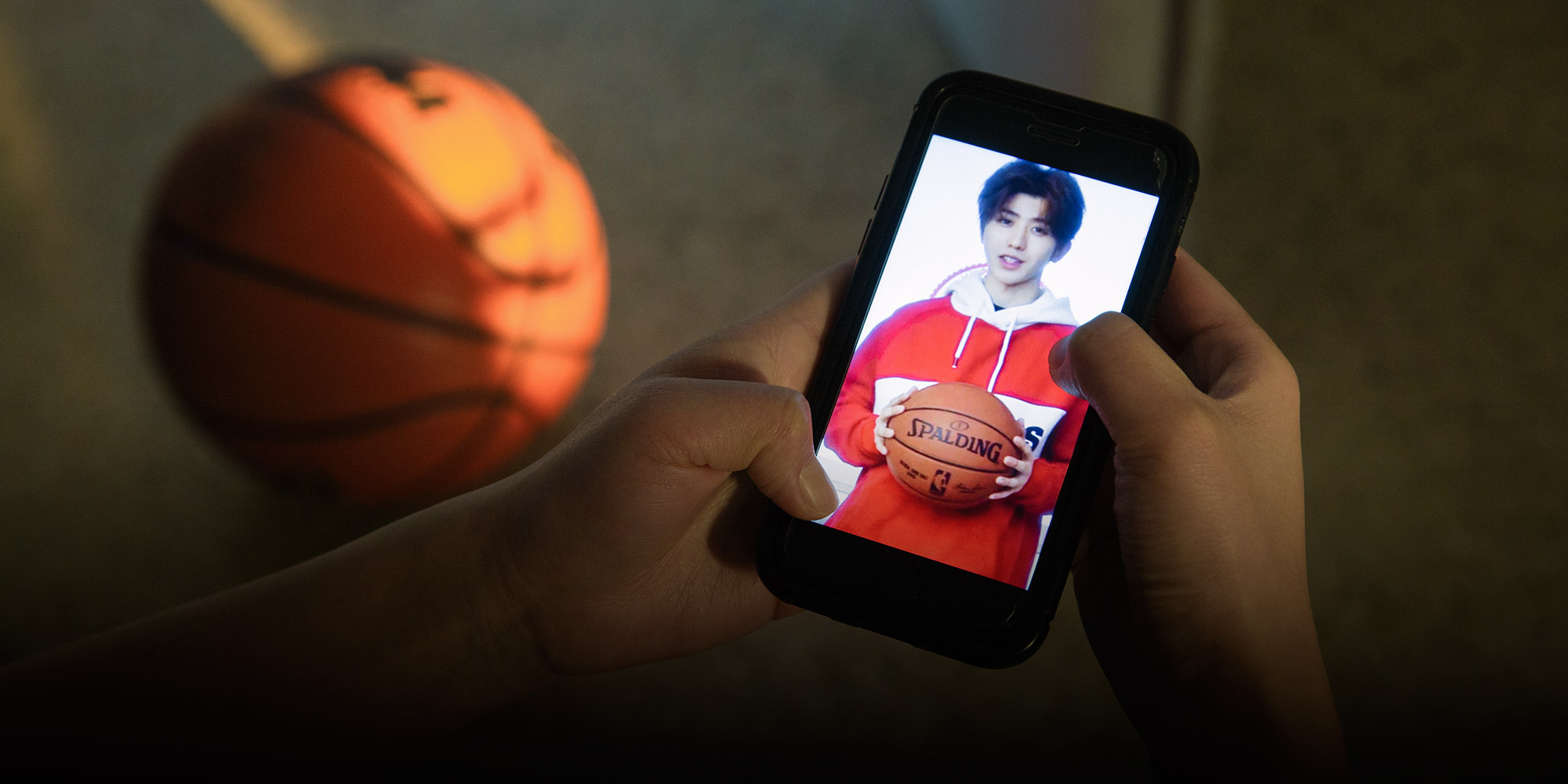 NEWS
NBA China Ad Featuring Male Singer Reignites Masculinity Debate
Some netizens call pop star Cai Xukun's association with the basketball league 'garbage,' while others argue that he could help attract more female fans.
A 20-year-old boy band member is at the center of yet another debate on masculinity after NBA China released a Lunar New Year promotional video featuring the pop idol.
Cai Xukun, a singer with the group Nine Percent, has been called effeminate and not masculine enough by netizens arguing that his appearance and personality aren't fit to be associated with a professional sports league. According to NBA China, Cai is the first Chinese star to ever be featured in an NBA promotional video celebrating the Lunar New Year holiday, or the Spring Festival. The 30-second clip, released Friday, also features big-name players Giannis Antetokounmpo, Klay Thompson, and Damian Lillard.
The pop singer is the latest celebrity targeted for what many see as a deviation from traditional gender norms. Men's earrings were blurred out in an online show that aired earlier this month, and state news agency Xinhua mocked the country's androgynous and effeminate male idols as "sissy pants" in September, condemning the trend as a "sick culture" that negatively impacts teenagers.
In an online poll conducted on Chinese sports forum Hupu, a majority of the 42,000-plus respondents dismissed Cai's participation in the video as "garbage." Meanwhile, on microblogging platform Weibo, Cai's inclusion has been dubbed "terrible" and "a joke." A hashtag translating to "Cai Xukun NBA New Year Celebration Ambassador" had been viewed over 160 million times by Thursday evening.
But not everyone was outraged by Cai's new athletic affiliation. Cai's fans, like 23-year-old Zhang Chen, have said that their idol is a basketball enthusiast who could help the sport attract more female viewers in China — a major market for the NBA globally. "It's annoying that some people are focused on his looks without really knowing him," she told Sixth Tone on Wednesday. "There just isn't enough tolerance."
NBA China declined to comment on the ongoing discussion when contacted by Sixth Tone on Wednesday.
Beijing-based basketball commentator Yang Yi wrote in a Hupu post Wednesday that the NBA's strategy is to use popular celebrities to attract new audiences and expand the game's Chinese fan base. Last year's NBA All-Star Celebrity Game — an annual exhibition game that includes both professional basketball players and people famous for other reasons — featured Chinese-Canadian singer Kris Wu. The game ultimately saw a 30 percent boost in female viewers, according to Wallstreetcn.com, a media outlet that reports on business and finance.
"NBA China is expanding its audience to include female fans," Yang said. "Women who didn't watch basketball games before can now get to know the NBA through Cai Xukun."
Editor: Bibek Bhandari.
(Header image: Shi Yangkun/Sixth Tone)