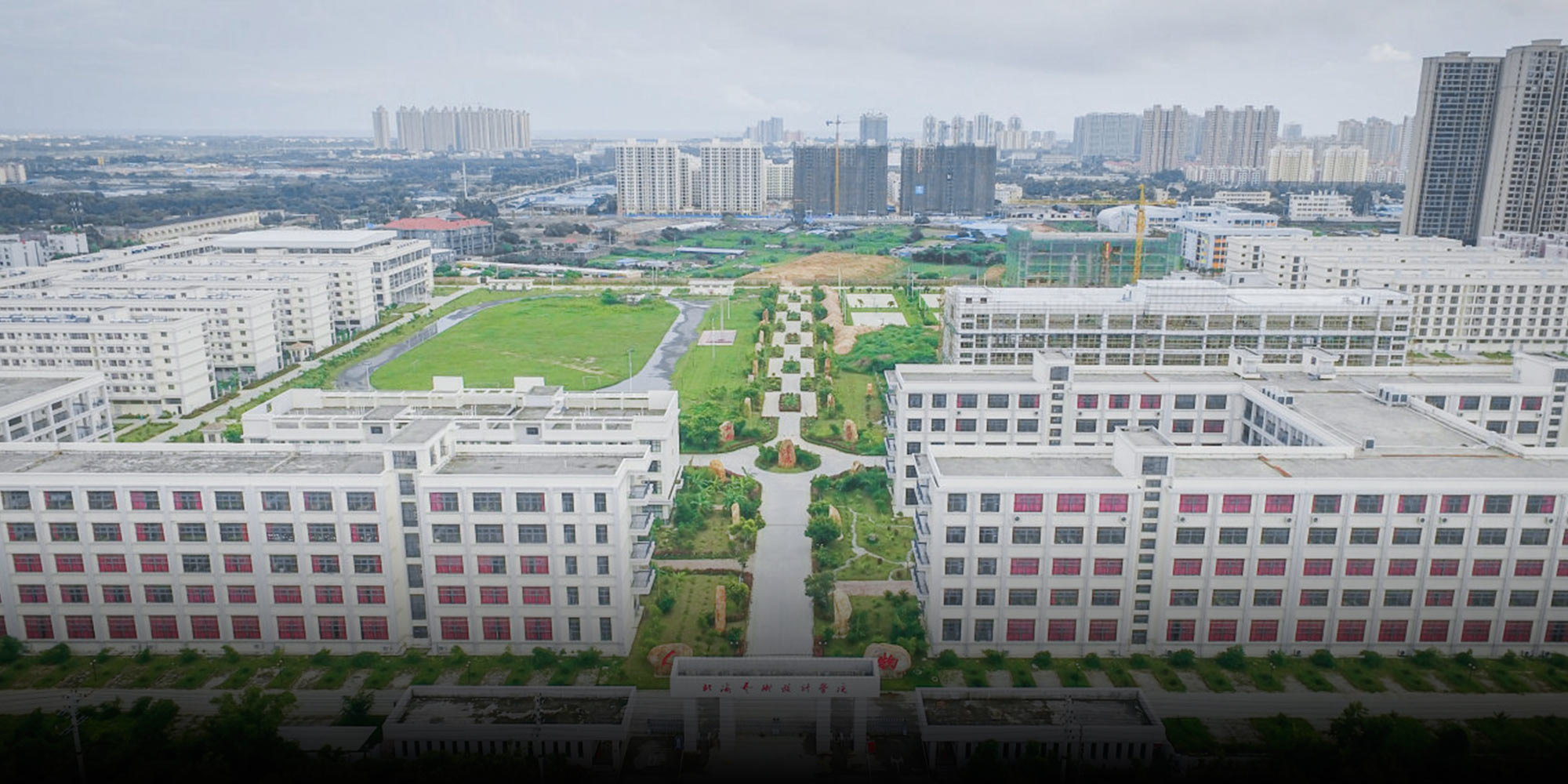 NEWS
Arts College Investigated Over Extremely Personal Exam Questions
Students say the school's executive director has a history of controversial tests and policies.
The education bureau of Guangxi Zhuang Autonomous Region in southern China is investigating a college in the city of Beihai after social media posts from students showed bizarrely personal exam questions — such as "Have you ever had intercourse with someone of the opposite sex?" and "What are the advantages of having AIDS?" — Sixth Tone's sister publication The Paper reported Monday.
The invasive questions appeared on a final exam for sophomore students enrolled in a course called "Introduction to Mao Zedong Thought and Socialist Ideology with Chinese Characteristics" at Beihai College of Art and Design, according to Shanghai-based news and commentary website Guancha.cn.
Photos of exam papers posted Sunday by several users on microblogging site Weibo and verified by Guancha.cn show questions that seem to be unrelated to the subject of the course, such as "Why are people who play video games all day idiots?" and "Why are people with low IQs easily duped by pyramid schemes?" Some of the questions deal with nationalism and China's population problem, with one even combining these two themes: "Have you considered fulfilling your patriotic duty by having children?" A similarity shared by all such questions, however, is a cavalier attitude that some say betrays bias on the part of the test maker.
"This kind of administrative official can only teach ideological and political classes … The questions perfectly match their [low academic] level!" one Weibo user commented under a post about the case, referring to the school's executive director, surnamed Zheng, who wrote the questions, according to students interviewed by Guancha.cn.
Some students at the school said that, although they found the questions offensive, they felt forced to answer them since the exam counted toward their final grades. "We were like chickens forced to eat rice with a heavy hand pressing down on our necks," one student told Guancha.cn.
Students told Guancha.cn the school had sent out a campus-wide notice ordering them to delete posts related to the exam and refuse all interview requests from media.
Similarly strange questions — whether students think women over 40 are likely to be sexually harassed, whether students have ever had a "secret relationship" — have appeared on past exams administered for other courses, according to Guancha.cn. Questions revealing Zheng's distaste for video games began appearing on tests after a health incident last year: Two students had cerebral hemorrhages that Zheng claimed had been caused by Wi-Fi radiation. Afterward, he banned Wi-Fi in student dorms after 11 p.m.
According to its official website, Beihai College of Art and Design has a student enrollment of over 10,000. A woman who answered Sixth Tone's call to a phone number listed for an administrator surnamed Zheng declined to comment on the case and refused to say who had written the exam questions.Sixth Tone's calls tothe arts college and Beihai's education bureau went unanswered on Tuesday, but an official from the bureau was quoted in The Paper's report as saying that a team of investigators had visited the school to look into the claims and would release its findings at a later time.
Editor: David Paulk.
(Header image: An aerial view of the campus of Beihai College of Art and Design in Beihai, Guangxi Zhuang Autonomous Region, June 2018. From Baidu Tieba user 旧巷TRy)