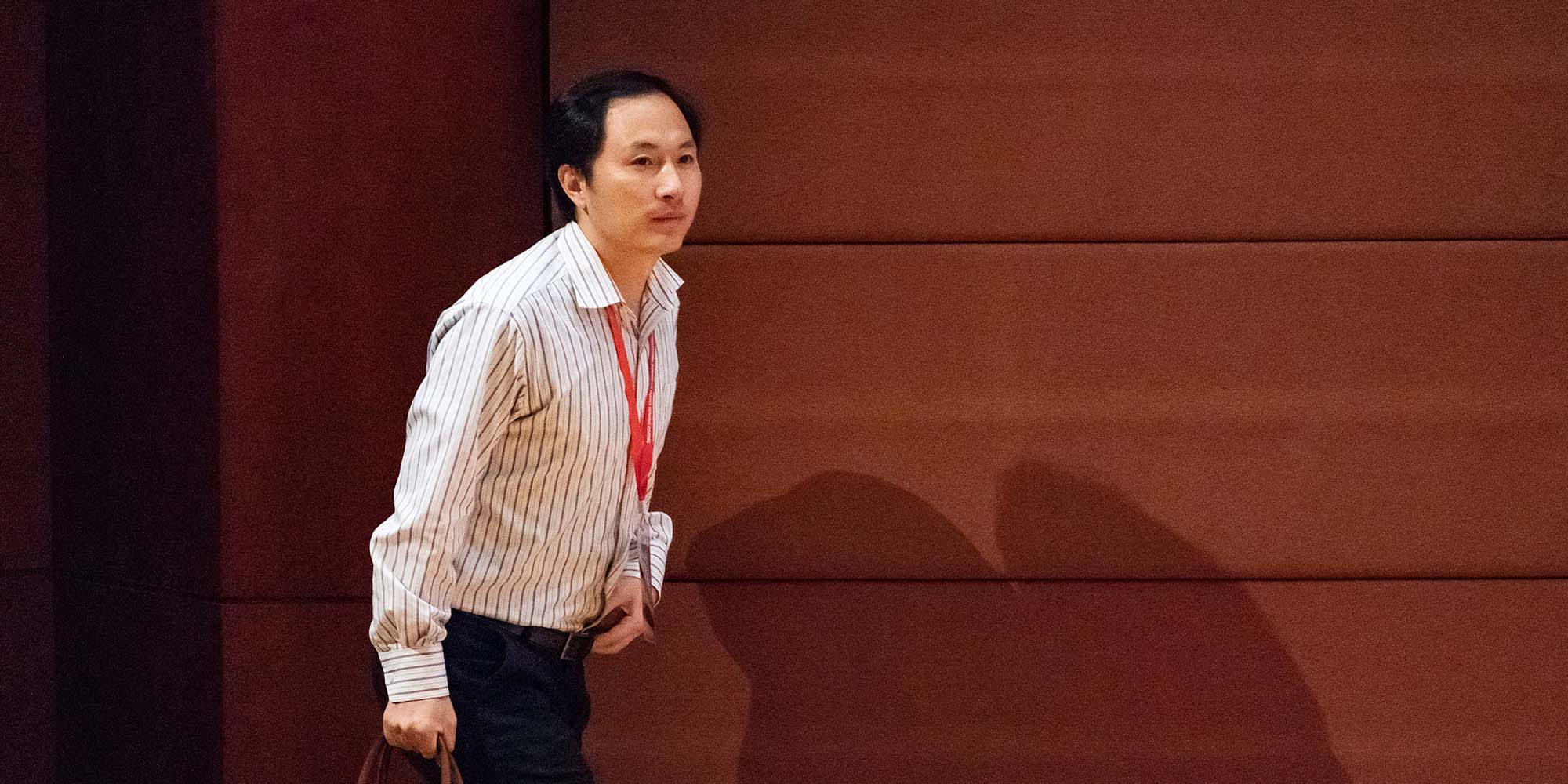 NEWS
China to Punish Scientist Behind Gene-Edited Babies
A preliminary investigation has found that He Jiankui broke the law, which included forging ethics review documents.
The Chinese scientist who received global attention last year for claiming to have produced the world's first gene-edited babies will be punished for violating Chinese law, state news agency Xinhua reported Monday.
A preliminary investigation led by authorities in Guangdong province, where the experiment was conducted, found that He Jiankui had fabricated the ethics review documents for his experiment and conducted research activities barred under Chinese law "for the pursuit of personal fame," Xinhua cited the official inquiry as saying. He and his team will reportedly be punished according to the law, while the gene-edited babies will be kept under medical observation.
"This behavior has seriously violated morality and scientific integrity, and severely violated relevant regulations of the country, creating a bad influence both at home and abroad," Xinhua quoted the investigation team as saying.
The Chinese scientist — also an associate professor of biology at Southern University of Science and Technology — claimed in November that he had produced the world's first gene-edited babies who were immune to HIV, prompting a wave of criticism and ethical concern from the global scientific community. He defended his research during an international gene-editing conference in November, saying it was aimed at helping the millions of children at risk of contracting the virus.
Authorities found that, starting in June 2016, He privately organized a research team that included foreign members and utilized questionable techniques. From March 2017 to November 2018, he recruited eight couples — each of which had a man with HIV — to participate in the experiment. He also forged an ethics review document. To pass blood test requirements, He instructed HIV-negative men to provide samples in place of his HIV-positive experiment participants.
One woman who participated in the experiment gave birth to twin girls named Lulu and Nana, while another woman who participated has yet to give birth. He said he altered embryos for seven couples in total by disabling CCR5, the gene that enables HIV to take hold.
Financial news outlet Caixin revealed in December that China's Clinical Trial Registry had rejected the application for He's experiment due to concerns over the informed-consent process and transparency on issues such as funding. Medical ethics authorities in Shenzhen also said when the news broke in November that they had never received an application from He to conduct such research.
Editor: Bibek Bhandari.
(Header image: He Jiankui steps up to the stage during the Second International Summit on Human Genome Editing in Hong Kong, Nov. 28, 2018. Alan Siu/IC)