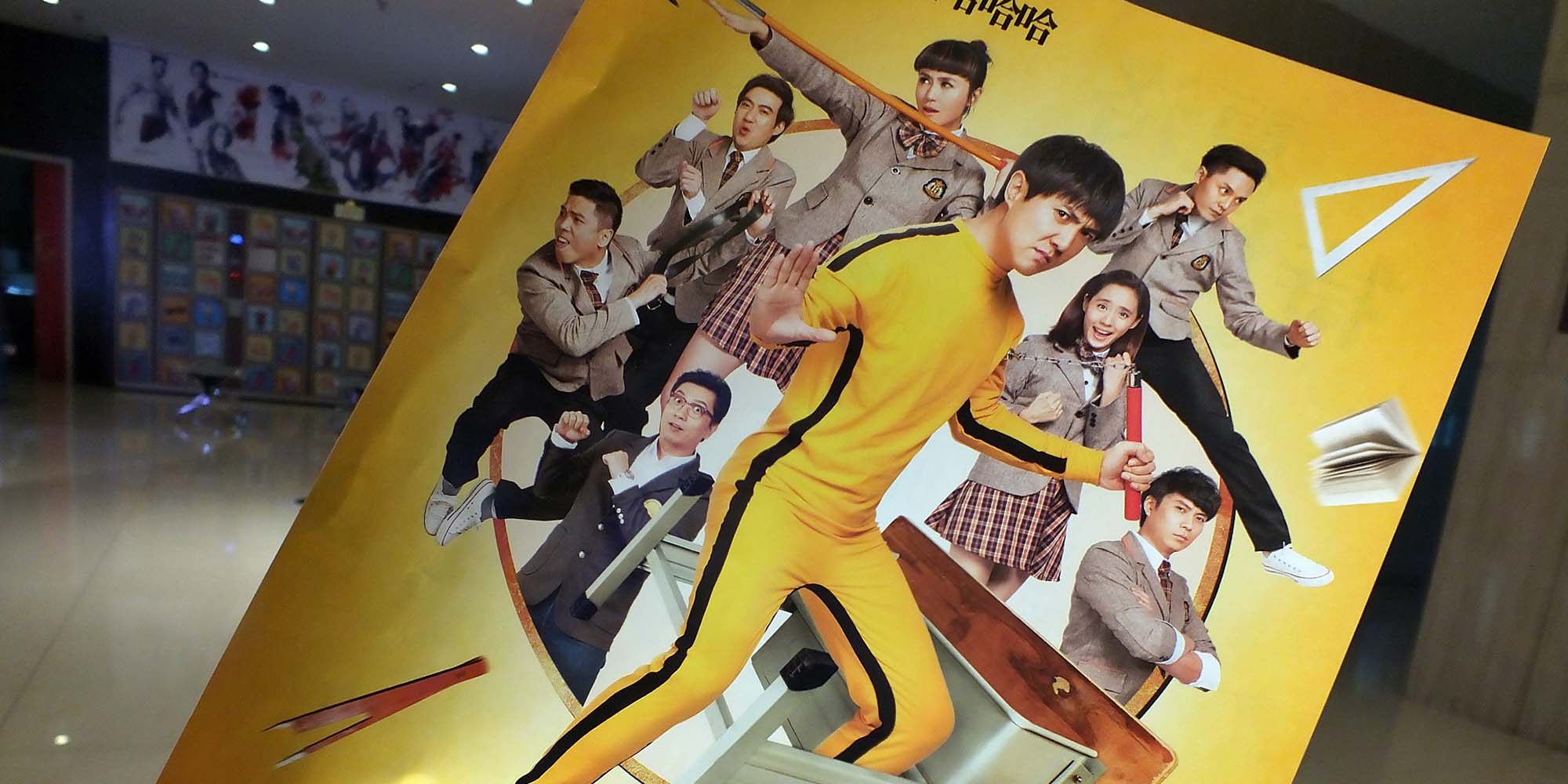 NEWS
Film Critic Loses Defamation Suit Over Movie Review
The production company behind 'Goodbye Mr. Loser' had sued over claims of plagiarism leveled in Yang Wen's 2015 review.
A film critic has lost a defamation case over a review and been ordered to pay 80,000 yuan ($11,800) in compensation to the film's production company, industry news outlet China Movie Report wrote in a social media post Thursday.
A court in Beijing's Chaoyang District ruled Tuesday that Yang Wen, better known by the pen name Wen Bai, had distorted facts about the 2015 film "Goodbye Mr. Loser" in a review from October of that year, according to the post. The movie's production company, Mahua FunAge, had filed a lawsuit against Yang soon thereafter, demanding 2.21 million yuan in damages.
In the review, Yang claimed "Goodbye Mr. Loser" had plagiarized from the 1986 American film "Peggy Sue Got Married." Since its initial publication, the review has been widely circulated, receiving more than 100,000 views on social app WeChat.
The production company's lawyer had argued that there was "no plagiarism at all" in the film and accused Yang of "distorting facts and insulting" the film, according to an article published in July 2016 on ChinaCourt.org, a state-run website for judicial affairs. Meanwhile, the lawyer representing Yang claimed that his client's comparison of the two films constituted literary criticism and should therefore be protected as freedom of expression.
In an article published Wednesday to his public account on WeChat, Yang said "a sense of responsibility" had compelled him to pen the review over three years ago. "When I noticed something, I had to say it, and I never thought about the consequences," he wrote. "I even felt that if there was a debate … the truth could be clarified, and it would be good for the film industry."
The following day, Yang wrote in another article — titled "Thank You for Your Help, I Don't Know How I Can Repay You" — that he would not appeal the case. The critic also expressed gratitude to his supporters, who had collectively donated over 80,000 yuan for the compensation payment to the production company, as well as to his lawyers. "They have always insisted on the freedom of literary criticism," Yang wrote, referring to his legal counsel. "However, the judge did not consider this to be literary criticism, which was quite unexpected."
Wang Fei, a lawyer at Beijing Zebo Law Firm with experience in reputation infringement cases, told Sixth Tone on Friday that "there is no absolute freedom in criticism." Rather than defending a review as a work of literary criticism, "we should focus on its content," Wang said. "Finding out whether the content consists of insult, defamation, or publicizing others' private information is the core [issue]."
But Cheng Qingsong — editor in chief of Youth Film Handbook, an industry journal that features reviews and academic theory — told Sixth Tone on Friday that he detected no hint of malice in the critic's review, adding that he had personally donated 1,000 yuan to assist with Yang's compensation payment.
Cheng expressed concern over the precedent set by the Beijing court's ruling. "Film critics should not be afraid of sharing their opinions," he said. "If there is no freedom of criticism, then praise is meaningless."
Correction: A previous version of this story misstated Cheng Qingsong's surname as Chen.
Editor: Layne Flower.
(Header image: A promotional poster for 'Goodbye Mr. Loser' at a movie theater in Yichang, Hubei province, Sept. 28, 2015. VCG)