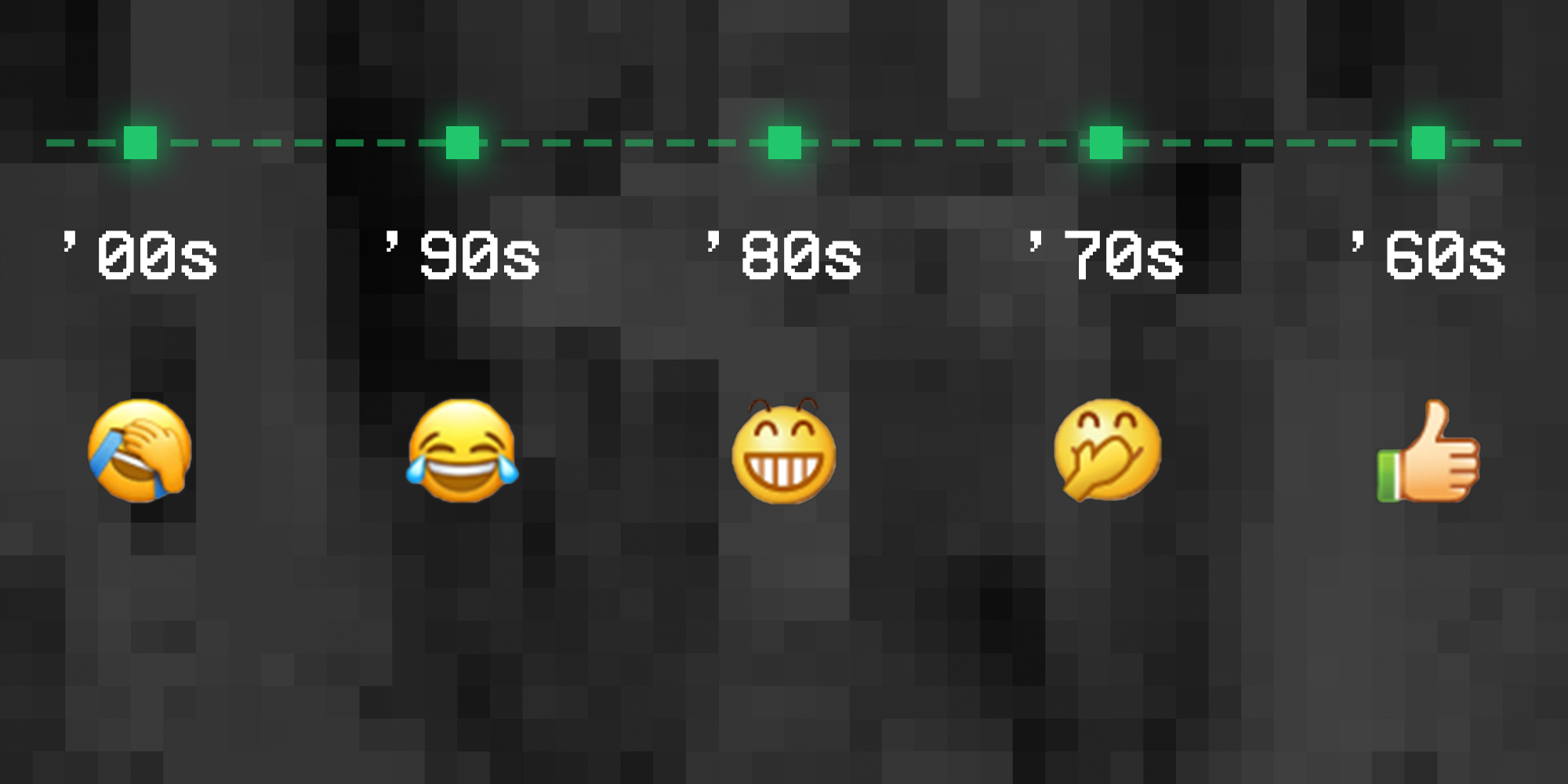 NEWS
WeChat Knows You Really, Really Well
The Chinese social app's 2018 report includes detailed profiles of five generations of users, impressing some and creeping out others.
WeChat raised eyebrows on Wednesday with the release of its 2018 report, which included detailed generational profiles of the ubiquitous social app's 1 billion-plus users.
As WeChat's user base expands to encompass everyone from the very young to the very old, it is generating an unprecedented trove of data. Depending on when you were born, it has a pretty good idea of your communication style, sleep schedule, preferred transportation, consumption choices, and reading habits.
At a press conference this week, Fu Fan, a product manager at WeChat's parent company Tencent, explained that the app's increasingly young and diverse user base had made the demographic breakdowns included in this year's report possible. "Each WeChat user has their own way of talking, and WeChat emojis are making people's communication habits more unique," he said. "We've also found that these habits can vary widely from one group to another."
Last year, the report said, some 45 billion text messages were sent on WeChat every day, an increase of 18 percent from 2017. Users' 410 million combined voice and video messages, meanwhile, were double the number exchanged during the previous year.
Though some have responded to the report with concerns over user privacy, a Tencent spokesman told Sixth Tone that such information is analyzed collectively rather than individually. "All of the data in WeChat's annual report is being anonymized and desensitized," he said.
So how well does WeChat know — or presume to know — its users? Sixth Tone takes a look at the app's broad conclusions about five groups of users, beginning with the so-called post-'00s generation, or those who were born this century.
Post-'00s
The facepalm is the most popular emoji among WeChat's teenage users. This demographic is most active online beginning around 10 o'clock at night. As for dietary preferences, these users are more likely to prefer cold drinks and desserts to warm, savory fare.
Post-'90s
WeChat's 20-somethings like to laugh till they cry — or at least that's what their favorite emoji, the crying-laughing face, would suggest. They wake up the latest of any demographic and are the most frequent users of public transportation with 25 trips per month on average. Over the past three years, their reading preferences have become slightly more refined, evolving from gossipy entertainment content to lifestyle and relationship articles.
Post-'80s
The most common emoji for WeChat users born in the '80s has a wide, toothy grin and narrowed eyes: a sign of the optimism that pervades China's generation of 30-somethings, according to the report. They'd read all day long if they could, but during the day their primary focus is work. And notably, this group has consistently demonstrated a keen interest in current affairs.
Post-'70s
People born in the '70s spend their leisure time scanning their WeChat Moments social feed — a chronological catalogue of their friends' photos, videos, shared articles, and status updates. They tend to go to bed at around 11:30 p.m., and their favorite emoji is a giggling face with a hand covering its mouth.
Over 55s
WeChat has a perhaps-surprising 63 million users over the age of 55. Like their counterparts elsewhere, they're early to bed and early to rise. They spend their time on WeChat browsing their social feeds, reading articles, shopping on e-commerce platforms, and chatting with their kids. Three years ago, self-help and inspiration were their preferred reading genres; today, however, they're more inclined to read about health-related news. Their most frequently used emoji is the simple, the versatile, the tried-and-true thumb's up.
Editor: David Paulk.
(Header image: Fu Xiaofan/Sixth Tone)