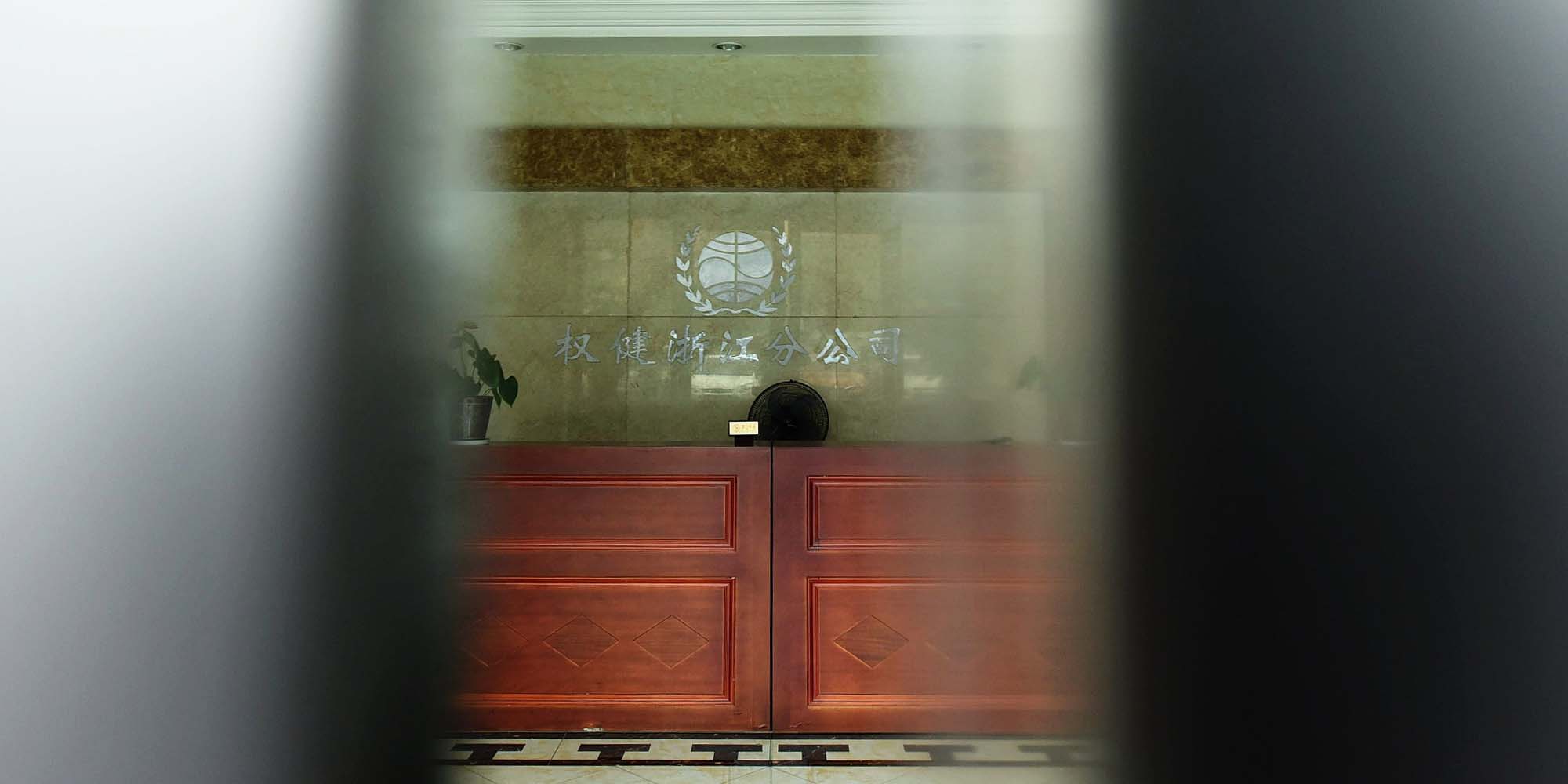 NEWS
18 Detained in Alleged Health Product Pyramid Scheme
Last week, Tianjin launched a three-month crackdown on illicit activity in its for-profit health care sector.
Police in the northern city of Tianjin have detained 18 people from health product company Quanjian Group, including its founder, a week after media exposed the company's history of false advertising and its pyramid-shaped business model, local newspaper Tianjin Daily reported Monday. Two other suspects have been released on bail pending trial.
Quanjian, a Tianjin-based company that has thousands of stores across China and last year sold 17.6 billion yuan ($2.6 billion) in products and services, from shoe insoles to so-called fire therapy, was accused in late December by health education platform DXY of falsely promoting its health care products as "cancer-fighting." DXY related the story of a 4-year-old girl who had died of cancer after taking Quanjian's products. Two days after the article was published, Tianjin authorities launched an investigation into the company.
Several other cities, including Shanghai and Guangzhou, have sent teams to inspect local Quanjian stores. Despite the company's claim that it has a direct-selling license in Guangzhou, the southern megacity's market supervision bureau said Quanjian was not permitted to sell its products in Guangdong because its stores in the province had not registered with the central Ministry of Commerce.
Meanwhile, authorities in Tianjin launched a three-month crackdown on illegal selling and false advertising in the local health care market on Jan. 2, according to The Paper, Sixth Tone's sister publication. By Sunday, Tianjin regulators claimed to have inspected over 3,700 companies and suspended operations at several dozen health care businesses for illegal operations.
According to The Paper, Zhou Erli, the father of the 4-year-old who died of cancer, is still seeking a retrial after losing a lawsuit against Quanjian in April 2015.
Editor: David Paulk.
(Header image: The lobby of a Quanjian Group office in Hangzhou, Zhejiang province, Jan. 7, 2019. VCG)