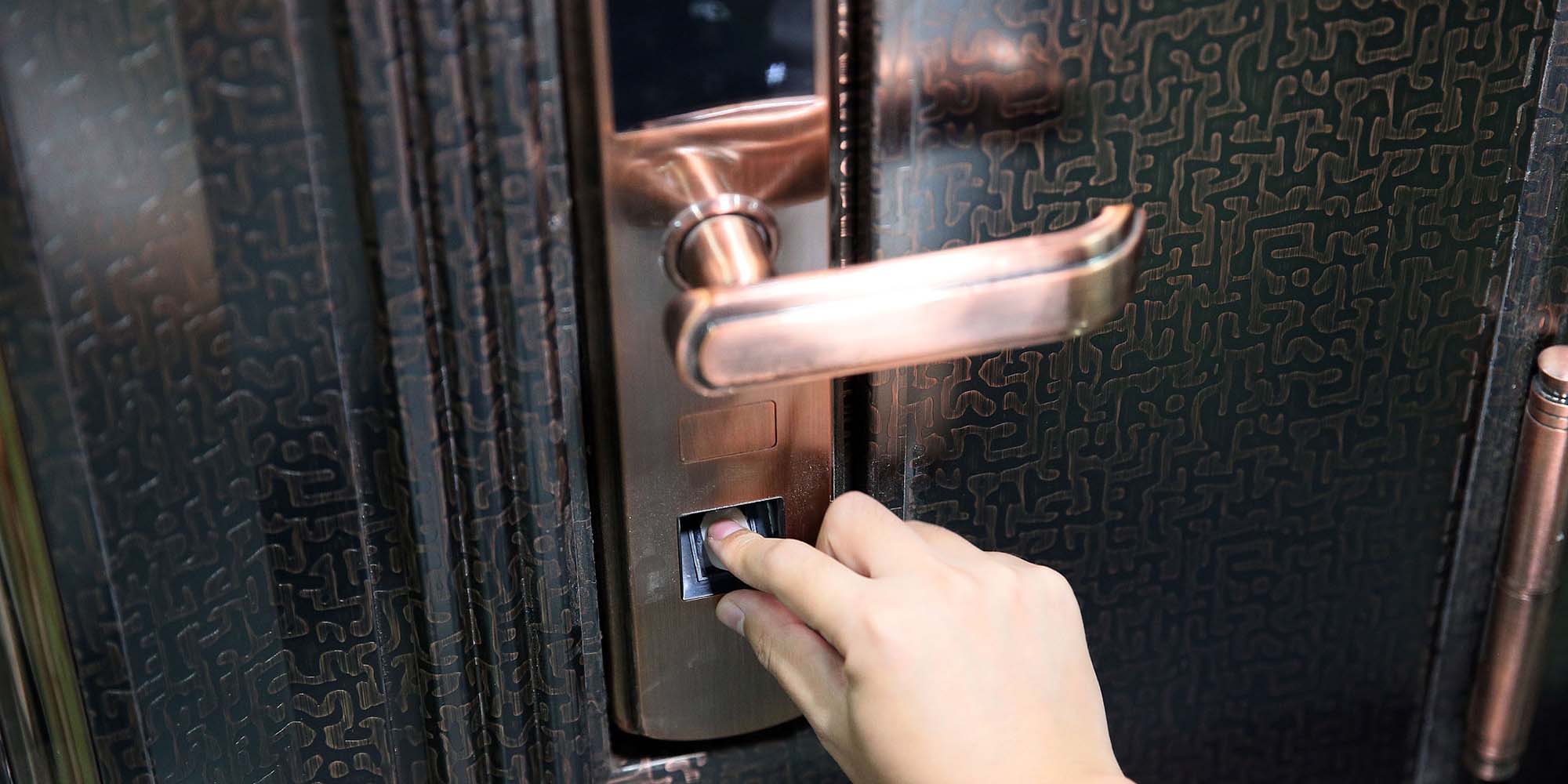 NEWS
China's 'Smart Locks' Are Vulnerable to Hackers, CCTV Reports
The central government's market watchdog found that some models using facial recognition could be opened using photographs.
China's market watchdog has determined that a significant number of "smart locks" — those that are electronic rather than key-operated — are flawed and easily hackable, state broadcaster China Central Television (CCTV) reported Sunday.
The State Administration for Market Regulation (SAMR) told CCTV that such password-protected and facial recognition-enabled security systems could easily be unlocked using high- and low-tech tricks, putting people's homes and businesses at risk. The investigators found that around 15 percent of 40 leading smart lock models they tested could be compromised.
The SAMR launched its investigation last week after online videos of people opening smart locks in nontraditional ways sparked security concerns. One such video posted on microblogging platform Weibo showed a person unlocking a smart lock in seconds using a small wireless device that emitted an electromagnetic pulse. The SAMR team also found that some facial-recognition locks could be opened using photographs.
High-tech locks are often a first step for Chinese consumers who have yet to embrace "smart home" systems, and tech giants like Baidu have jumped aboard the bandwagon to promote such products. Last year, the company led a 600 million yuan ($88 million) investment round in a Chinese smart lock company, Yunding Network Technology, which claims to be a market leader in the home security sector.
Chinese smart lock manufacturers sold about 21 million products by the end of last year, according to CCTV's report. Online retail platforms like Taobao offer hundreds of models ranging in price from 200 yuan to over 100,000 yuan. Many of the products claim to operate using microchip-embedded cards or biometric technology such as facial recognition.
As more Chinese rely on cutting-edge technology to make their daily lives more convenient, they're also becoming vulnerable to digital safety hazards. Last month, netizens voiced privacy concerns over microchip-embedded "smart uniforms" being used in the southwestern province of Guizhou to track students' movements throughout the day.
Editor: Bibek Bhandari.
(Header image: A man scans his fingerprint to open a smart lock-equipped door in Guangzhou, Guangdong province, 2018. VCG)