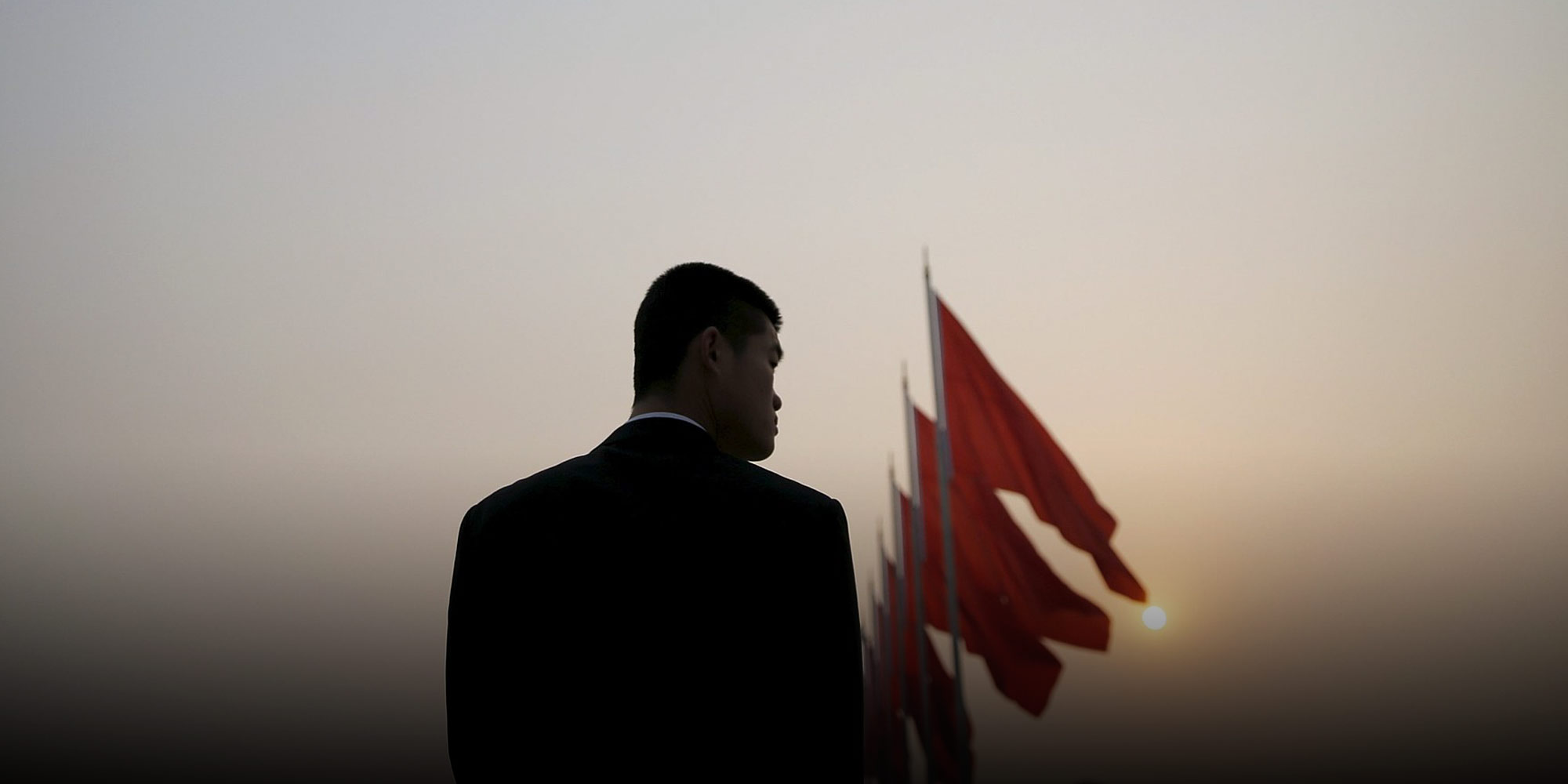 NEWS
China Announces Top Anti-Corruption Buzzwords of 2018
A newly established supervision body is cracking on with cracking down.
Snails, umbrellas, and golden name cards are among the top anti-corruption buzzwords of 2018, according to a joint announcement Tuesday from literary magazine Yaowen Jiaozi and China's central discipline watchdog.
Launched following the Communist Party's 18th National Congress in 2012, China's sweeping anti-corruption campaign is President Xi Jinping's signature policy. In January 2013, he vowed to crack down on bribery and the abuse of power by both "tigers" and "flies" — corrupt officials at the highest and lowest rungs of government.
Last year, 23 high-ranking "tigers" were detained, five more than in 2017. Since the end of 2012, over 1.5 million officials — from Party secretaries to generals — have been punished for graft. One of the highest-profile anti-corruption snares came in December 2014, when authorities arrested Zhou Yongkang: He had been a member of the Politburo Standing Committee, an elite cabal composed of the country's most powerful political figures.
This week's listicle from Yaowen Jiaozi and the Central Commission of Discipline Inspection (CCDI) is the latest in a long line of media recaps of Xi's ongoing campaign. Here's a look at some of the anti-corruption buzzwords that are sure to have tigers and flies alike watching their backs.
National Supervisory Commission (监察委员会)
In March 2018, a meeting of the 13th National People's Congress, China's top legislative body, ratified 21 amendments to the country's constitution. The revisions called for a major cabinet reshuffling that established, among other bodies, a National Supervisory Commission as the highest authority overseeing the country's ongoing corruption crackdown. Along with the CCDI, the National Supervisory Commission is responsible for managing China's more than 7 million civil servants.
Golden Name Card (金色名片)
This buzzword refers to the expectation that officials should strive to represent the face of the Party. In December 2012, the Politburo, an elite echelon of Party leadership, adopted a document called the "eight-point regulation" — a national standard for increasing grassroots oversight, curbing extravagant spending, streamlining bureaucracy, and encouraging diligence and thrift. In the years since, Xi has repeatedly preached the doctrine of eliminating four "undesirable" work styles: "bureaucratism," hedonism, extravagance, and unnecessary formality.
Two-Faced People (两面人)
After convening in January 2018, the CCDI announced an urgent need to "resolutely remove" Party members who secretly harbor disloyalty. In the past year, the term "two-faced person" has been invoked to describe Party members who fall foul of laws or regulations. Rooting out these individuals — some of whom have yet to be caught, supposedly — is now the primary focus of the Party's discipline watchdog.
Protective Umbrella (保护伞)
In the context of China's anti-corruption campaign, "protective umbrella" refers to government officials allowing — or even abetting — illegal activity under their watch. A year ago, Xi stressed that it was important to crack down not only on criminal gangs, but also on the umbrellas that protect them. In the years prior, backdoor-dealing officials were more brazen in extending their protection to a number of gray or illicit industries, including sex work, usurious lending, and even sand mining.
Surrendering to Police (投案自首)
In a high-profile case last July, Ai Wenli, a former political advisor in Hebei, northern China, became the first provincial-level official to turn himself in following the founding of the National Supervisory Commission. He was subsequently put under investigation by the CCDI for bribery.
In the wake of Ai's downfall — he was expelled from the Party and is now awaiting sentencing — corrupt civil servants from other parts of China who had fled abroad started coming back and turning themselves in to police. When fugitives haven't come back voluntarily, the Ministry of Public Security has resorted to coercive tactics. Since arriving in China for a short visit in June 2018, the two American children of Liu Changming — a former bank executive who is wanted in the country for fraud — have been barred from leaving.
Snail Award (蜗牛奖)
Multitiered bureaucracies are often synonymous with glacial response times, and this is especially true in China — but some local governments are working to shed this stereotype. In April 2018, the city of Zibo, in the eastern province of Shandong, established a Snail Award to be bestowed upon the public department or institution that most poorly serves citizens. Other provinces including Anhui, Zhejiang, and Guizhou soon followed suit — even coining additional animal-themed honors like the Horse Award for best runaway entrepreneurial success, the Hedgehog Award for prickliest service, and the Ostrich Award for lowest responsiveness.
Secretary Yan (严书记)
Prior to last summer, the name Secretary Yan wouldn't have meant much to the average Chinese person. In May, however, the story of a woman in the southwestern city of Chengdu invoking her ex-husband's prominent position to bully staff at her daughter's kindergarten went viral on the Chinese internet. Before long, "Secretary Yan" had become synonymous among netizens with entitlement and lawless privilege.
Days after the story took off on social media, the discipline watchdog of Sichuan province announced that it was investigating Secretary Yan — aka Yan Chunfeng — for "serious disciplinary violations." Then in November, the CCDI announced that Yan had been removed from his post and expelled from the Party. Today, the case is remembered as an example of how disciplinary bodies and the public can, together, hold officials accountable.
Editor: David Paulk.

(Header image: A public security agent stands guard near the Great Hall of the People in Beijing, March 16, 2016. Damir Sagolj/Reuters/VCG)