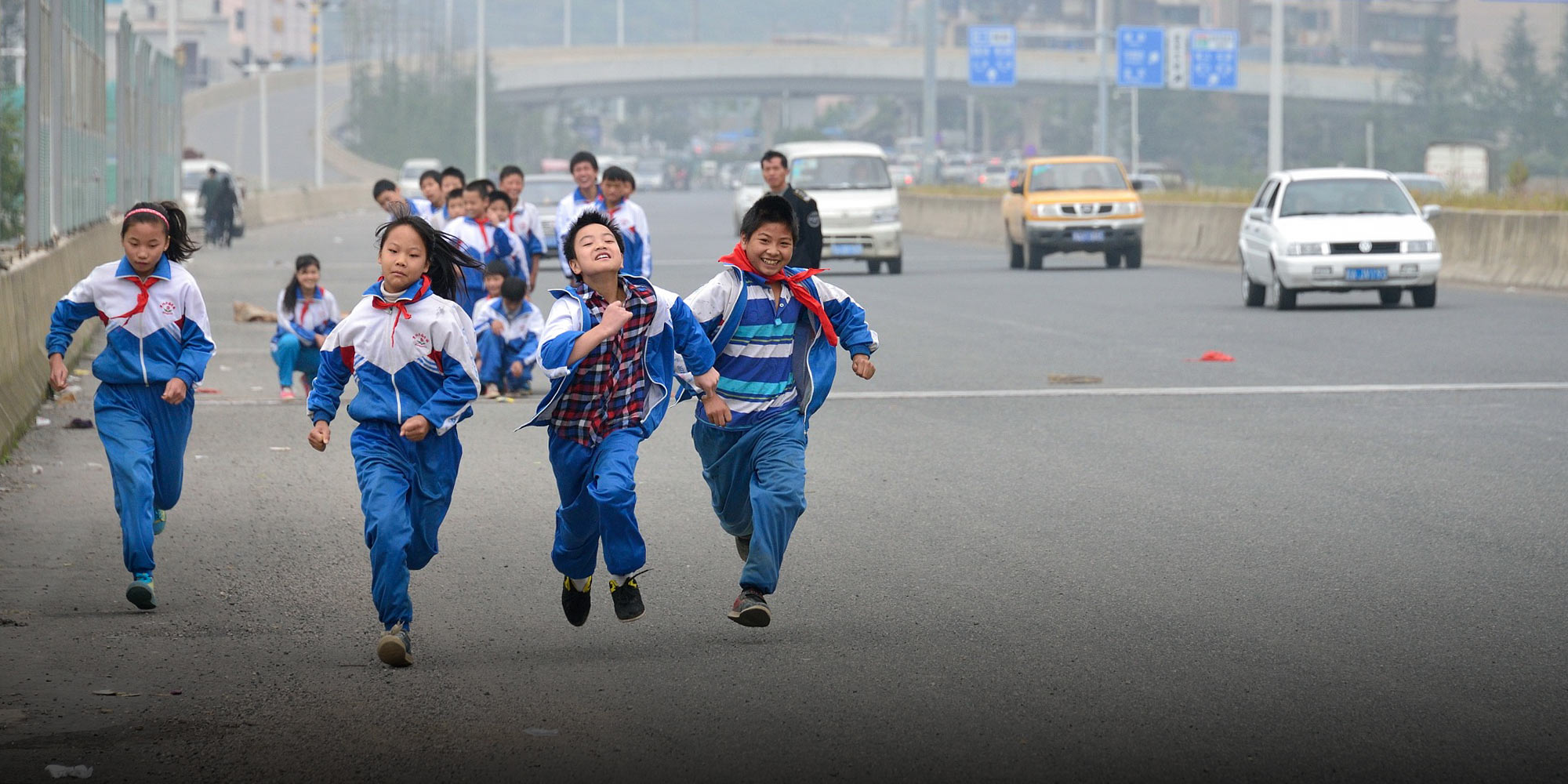 NEWS
Company Says 'Smart Uniforms' Won't Track Students
Manufacturer assures early critics that the technology will allow teachers and parents to better monitor their children, but some remain skeptical.
Amid mounting privacy concerns, a tech company that manufactures school uniforms embedded with microchips to monitor students' movements has dismissed claims that the technology tracks kids around the clock, The Beijing News reported Tuesday.
Guizhou Guanyu Technology Ltd. attracted national attention before Christmas when domestic media reported on the company's "smart uniforms," which allow teachers and parents to track students' activities. The company currently partners with 11 primary and middle schools in the southwestern province of Guizhou, according to The Beijing News. Other media outlets have reported that some academic institutions began implementing the "smart" dress code in 2016.
Li Daguo, the company's legal representative, told The Beijing News that only parents and teachers can access the information that's recorded by the uniforms. He added that the company is committed to protecting students' privacy.
When Sixth Tone contacted Guizhou Guanyu on Wednesday, a voice message said that all incoming calls had been blocked.
According to the company's website, the smart uniforms are aimed at automating administrative activities — from monitoring students' attendance to scheduling classes, assigning homework, and managing grades. The uniforms will be equipped with GPS trackers that record when students enter and exit school grounds. This information will also be cross-checked with facial-recognition cameras installed at the school.
Online, many have criticized the company for going overboard with its innovation, which it claims can also help prevent gambling and bullying at schools. Some call the technology a clear privacy violation, while others are predicting that it will have "little effect" on improving education quality.
More and more schools have been riding the wave of China's booming artificial intelligence sector, embracing cutting-edge technologies to improve the quality of education — from facial-recognition drones analyzing students' behavior to educational robots teaching at the front of classrooms. However, such technologies aren't without their shortcomings. In 2017, a livestreaming platform that helped parents monitor their children in class was slammed for violating privacy after it was discovered to be broadcasting the videos on a public channel.
Editor: Bibek Bhandari.
(Header image: Students in uniform play on the side of a road in Guiyang, Guizhou province, Sept. 29, 2013. Xu Fengshan/VCG)