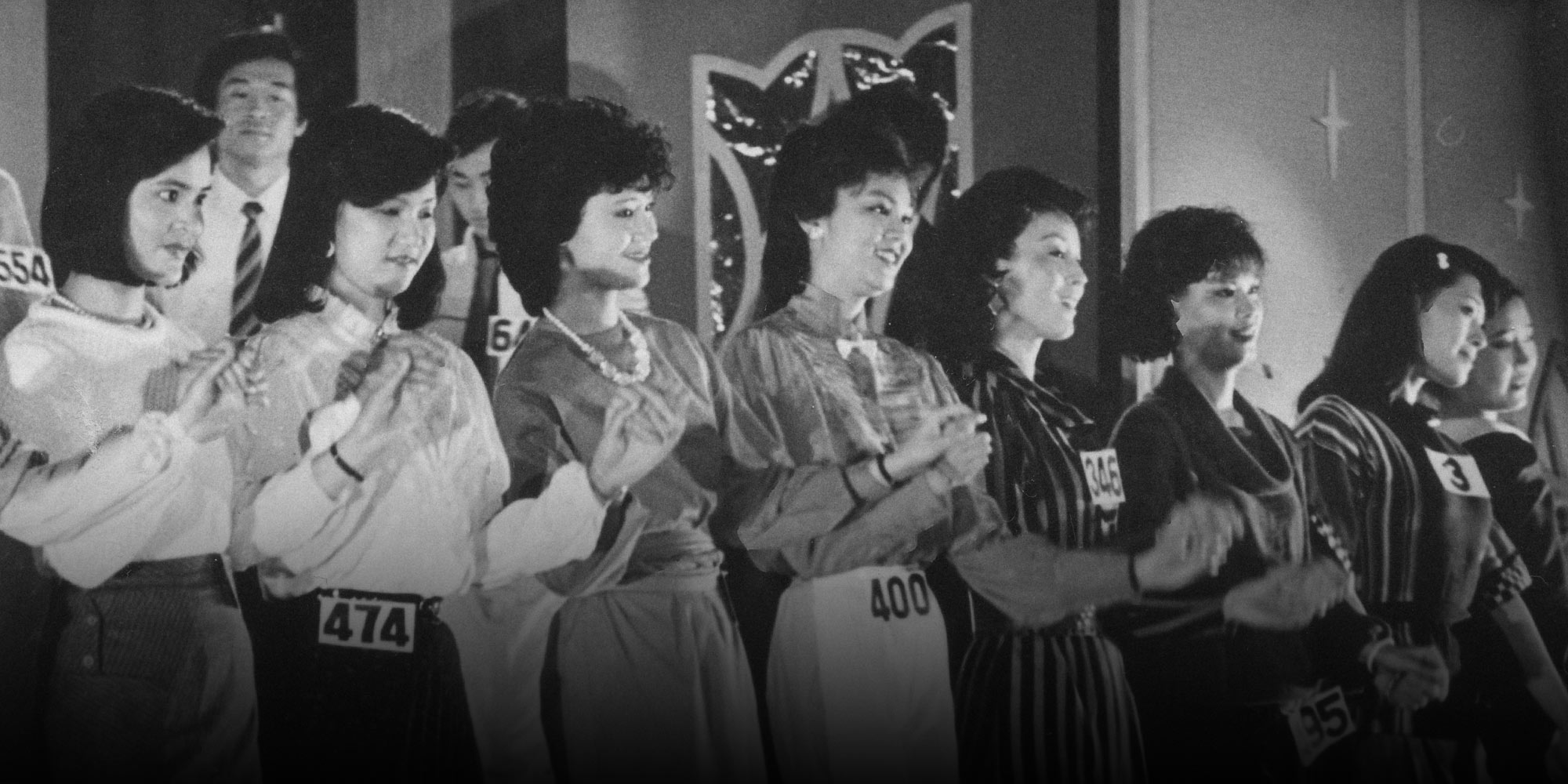 VOICES & OPINION
Eye of the Beholder: Stories From China's First Beauty Contest
In 1985, beauty competitions were still a risky proposition on the Chinese mainland.
This article is part of Sixth Tone's ongoing coverage of the 40th anniversary of China's 'reform and opening-up.' The other articles in the series can be found here.
In early 1985, a small event organized by local Communist Youth League officials in the southern city of Guangzhou attracted global media attention. As a photographer, I was dispatched to take shots of the Goat City Youth Beauty Competition, perhaps the first officially-sponsored beauty pageant held on the Chinese mainland since the Communist victory in 1949.
Of course, that's not how local cadres framed it. Wary about the reactions of their morally conservative superiors — who tended to associate beauty pageants with bourgeois decadence — Youth League organizers stressed that the contest would have both men's and women's divisions, and participants would be judged based not just on physical attractiveness, but also on criteria such as their intelligence, patriotism, and adherence to socialist values. Still, it was hard to miss the parallels to the pageants broadcast on Hong Kong television just across the border.
At first, the similarities were more spiritual than material. The preliminary stage for the Goat City Youth Beauty Competition was held at a local elementary school on Feb. 3, 1985. At the time, mainland Chinese had only limited access to different types and styles of clothing, which restricted the number of looks contestants were able to achieve. But that didn't bother the organizers: Their goal was not to replicate a Hong Kong-style beauty pageant or to create a new breed of socialist heroes, but simply to find models of good conduct and character that young Chinese could relate to and learn from.
To this end, hopefuls were required to take a written exam and attend a brief interview. The 50-question test checked contestants' knowledge of subjects ranging from current affairs and literature to political economy, history, and chemistry, while the interview portion saw candidates rated based on their appearance, temperament, and Mandarin proficiency, among other criteria. Looks comprised just 15 percent of the final tally.
In all, over 550 young people took part. Of these, 130 passed on to the first proper round of the competition, which was held on Feb. 14 at the Guangzhou Children's Palace, a public recreation facility.
Unfortunately, although the first round attracted widespread international media attention, it also aroused the ire of Youth League higher-ups, many of whom were dismayed that a local branch would sponsor such an event. As official scrutiny grew — and hoary-headed cadres debated whether the contest evoked bourgeois liberalism by emphasizing good looks over hard work and struggle — local media went silent.
The controversy may seem odd given today's unrepentantly lurid media environment . Although they would become commonplace by the mid-'90s, spectacles like this still had the power to shock in those early days. Ironically, the debate and media blackout only served to heighten public interest, and residents swapped the latest gossip about the show on street corners and in alleyways.
After organizers secured Beijing's approval to hold the last round — albeit with a promise to limit domestic media coverage — a Hong Kong native named Chang Yuping helped make it glamorous. Chang was the public relations manager of a joint Sino-foreign hotel venture in Guangzhou, and she contacted event organizers to offer a space for the competition. She also invited a group of Hong Kong-based beauticians and hairstylists to give makeovers to the remaining 20 contestants — 10 male and 10 female. For many Chinese who grew up in Mao's China, it would be the first time they had ever seen professionals of this sort.
The finals were held on March 6. The eventual winner of the woman's division, Xie Ruoqi, worked at a hotel herself and charmed the judges with her elegant bearing, beautiful singing voice, and smooth responses to questions. The male winner, Wang Zijian, was a disease prevention officer for the local railway bureau.
The last round was a product of its time. Instead of a swimsuit competition, contestants fielded questions about how young people's lives were impacted by China's "reform and opening-up" economic policy. The female runner-up, Ren Xiaoling, responded by talking about improvements to Guangzhou's nightlife — by which she meant increased opportunities to attend night school, hang out at the library, and see movies. When Guan Mingzhu, a contestant and entrepreneur, was asked if there was anything she'd like to say to the audience, she confidently flipped her hair and said, "I hope the societal contributions of entrepreneurs will be recognized by everyone and that the country and [the still numerous and economically powerful] collectives will treat us warmly."
Unfortunately, few Chinese got to see any of this. Due to official interference, domestic publications were barred from running pictures of the event. Luckily, my employer at the time — China News Service — had permission to sell to international outlets, so it was exempt from these strictures. A number of foreign media companies requested images of the contest, and I was amazed to see my pictures printed above the fold in several prominent Hong Kong newspapers.
Unlike today, the contest winners didn't become instant celebrities. Xie Ruoqi devoted herself to learning English and eventually took a standardized language-proficiency test in hopes of studying abroad in America. Unfortunately, her crown may have proved more of a burden than a blessing in this regard: She has publicly blamed her status as an unmarried beauty queen for the fact that her visa application was rejected.
Regardless of how officials may have viewed it at the time, the pageant had far more to teach the public about the nature and aims of China's reforms than any speech given by a senior cadre ever could. And although the contest's organizers were hauled in front of their bosses and given a vigorous dressing-down for their actions, they were ultimately vindicated. In 2007, Zhang Zilin became the first Chinese woman to win the Miss World international beauty competition, but I like to think that the first steps along the road to her victory were taken in a Guangzhou elementary school in the winter of '85.
Translator: Kilian O'Donnell; editors: Lu Hua and Kilian O'Donnell; portrait artist: Zhang Zeqin.
(Header image: Contestants take part in the 'Goat City Youth Beauty Competition' in Guangzhou, Guangdong province, March 6, 1985. Courtesy of An Ge)