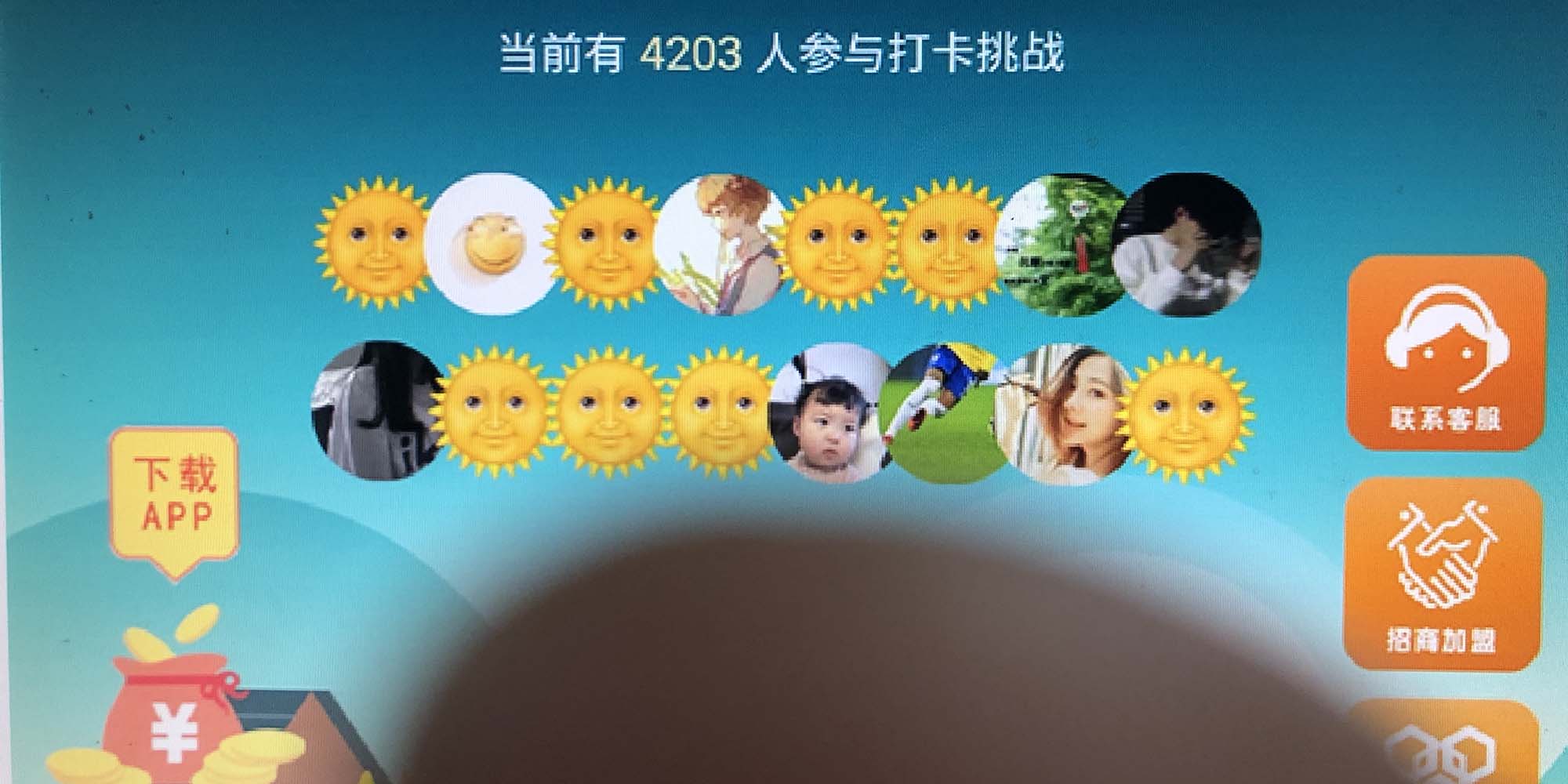 NEWS
'Wake Up Early' Scam Bilks Victims Out of $4.3 Million
Police say the early-bird rewards program swindled more than 380,000 people across China.
Police in southwestern China said scammers participating in a "wake up early" digital challenge amassed an estimated 30 million yuan ($4.3 million) from thousands of people, according to a Monday report by China National Radio, or CNR.
Police in Chongqing said 57 suspects were detained in July for using an online rewards program known as Zaoqi Tiaozhan Tuan — which translates to "Wake Up Early Challenge Group" — to scam more than 380,000 people across China, CNR reported. Law enforcement officials also recovered 5 million of the 30 million yuan pilfered from users in the scam.
On its public account on social app WeChat, Zaoqi Tiaozhan Tuan claimed to motivate people to get out of bed early by offering monetary rewards. Users were first required to deposit 10 yuan or more into a cash pool and then use a digital "punch card" akin to those used in businesses' customer loyalty programs to record their wake-up times. Payouts depended on how much users deposited and what times they rose, with earlier hours yielding larger returns.
Chongqing police said they started investigating Zaoqi Tiaozhan Tuan earlier this year upon receiving complaints from users who said they had been blocked from accessing the WeChat account by the project's developers after inquiring about their funds. Police found that the developers of the rewards program had manipulated the amount publicly displayed for the cash pool, ultimately reducing the amount of each payout. Meanwhile, the majority of users' deposits were being channeled directly into the developers' coffers.
On Tuesday, Sixth Tone's search on WeChat didn't reveal any accounts with the name Zaoqi Tiaozhan Tuan. However, there were still more than 95 public accounts offering similar rewards programs. One such account, whose name roughly translates to "All People Rise Early Challenge," describes itself as "an investment project."
"Making money by tampering with data is so easy — suspects can make millions of yuan in months," Yang Bing, a police chief involved in the case, told CNR.
Customer loyalty punch cards have long been used by Chinese companies to cultivate faithful followers by offering rewards. Air China allows customers to accrue air mileage for a week's worth of daily logins on the airline's app, while Alibaba has dispensed coupons to users who sign in on the e-commerce giant's various platforms in the run-up to its "Double Eleven" sales promotion and other major shopping events.
Editor: Bibek Bhandari.
(Header image: A screenshot from a punch card rewards program app. Duoduo/Sixth Tone)