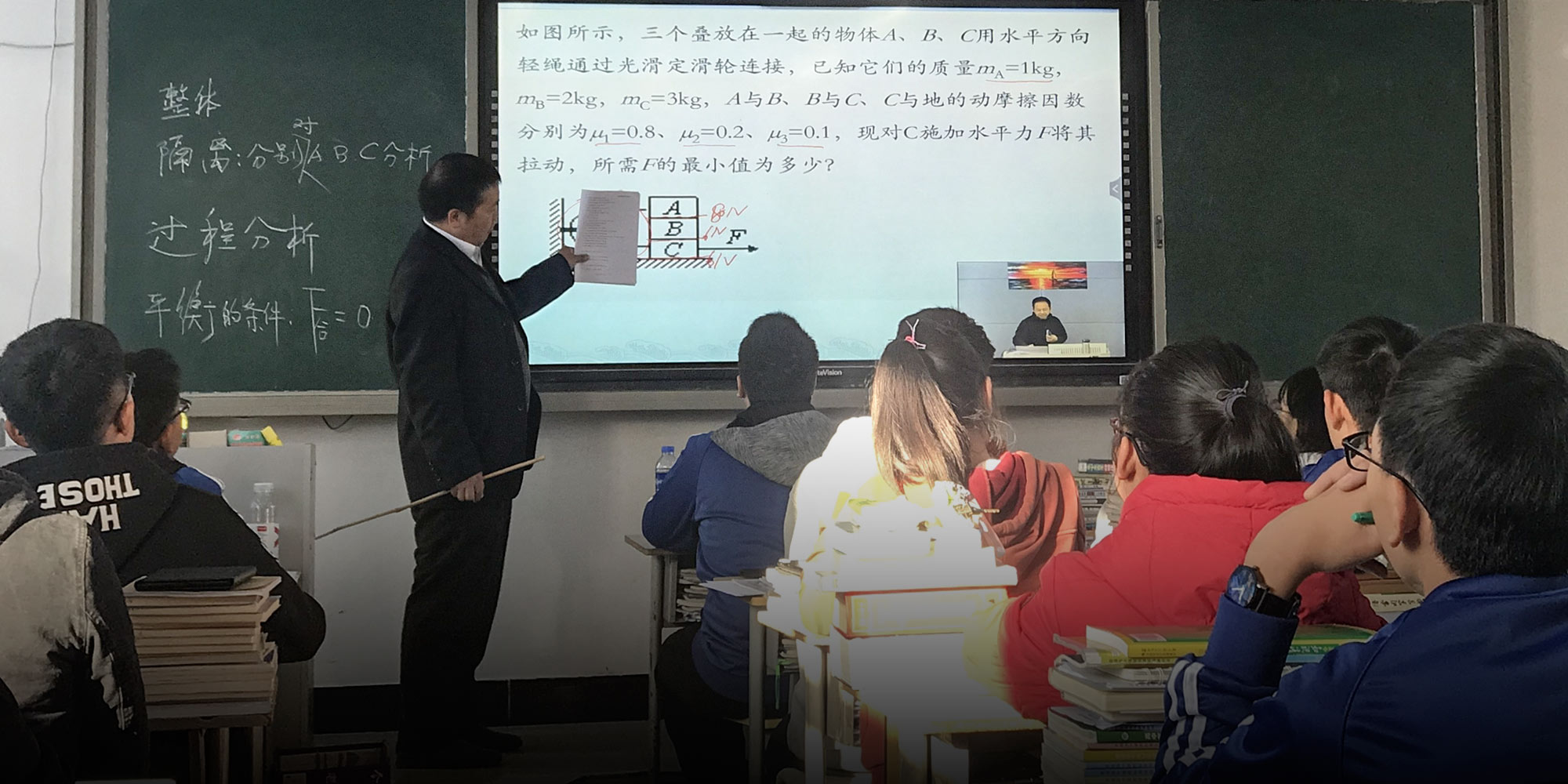 NEWS
Rural Schools' Livestreamed Courses Trigger Efficacy Debate
A Chengdu high school's online program that streams classes to students in rural areas has drawn both praise and skepticism.
A newspaper article on improving rural education with livestreaming has triggered a wave of public reaction, with many experts weighing in on the method's effectiveness.
On Wednesday, China Youth Daily reported on an initiative at Chengdu No. 7 High School — considered one of the best academic institutions in the southwestern Sichuan province — that allows students in rural areas to access some of their classes via livestreaming. The school's program director claims some 72,000 students from 248 high schools have benefited from the online program since it started in 2002. He further claims that 88 of these students have secured places at the country's two leading institutions of higher education: Peking University and Tsinghua University.
"Technology has brought a new hope of equality, and distance learning is currently the most feasible technology that can help undermine social class divisions," Yan Feng, a professor of Chinese literature at Fudan University in Shanghai, commented below the China Youth Daily article after it was posted online. By Friday, a corresponding hashtag had been viewed over 57 million times on microblogging platform Weibo.
Some Chinese schools are adopting interactive technology to engage more students and improve their educational quality. And initiatives like the one from Chengdu No. 7 High School are expected to help bridge the learning gap between students from urban and rural schools. After reading the article on Thursday, Ding Lei, the CEO of tech giant NetEase, said that his company would pledge 100 million yuan ($14.5 million) to similar programs to improve rural education.
"Two hundred schools are far from enough," Ding said, referring to the ones participating in the Chengdu school's online program. "There should be 2,000 schools."
Improving rural education has been a priority for the Chinese government amid a high rural dropout rate. Official statistics show that 1.1 million students scheduled to graduate from middle school dropped out before their final exams this year. Some studies even suggest that the dropout rate in primary and middle schools in rural areas may be as high as 30 percent.
However, experts aren't entirely convinced of the effectiveness of such livestreaming initiatives. They have argued that this approach cannot change the quality of education for the majority of students in rural schools; instead, they suggest that it may only benefit students who are already ahead of the learning curve. Some have added that educational successes in such areas shouldn't be ascribed solely to the livestreaming classes: Students' hard work, as well as universities' quotas for applicants from rural areas, must also be taken into account.
"It's inaccurate to say that online education is the reason students from rural areas are going to top universities," Xiong Bingqi, vice president of the think tank 21st Century Education Research Institute, wrote in a commentary for financial news outlet Caixin on Friday. "Online education needs support from local teachers. In the absence of guidance from teachers, there will be little effect on students, even if they take online courses."
Editor: Bibek Bhandari.
(Header image: Students take part in a livestreamed class at Luquan No. 1 Middle School in Kunming, Yunnan province, Nov. 12, 2018. VCG)