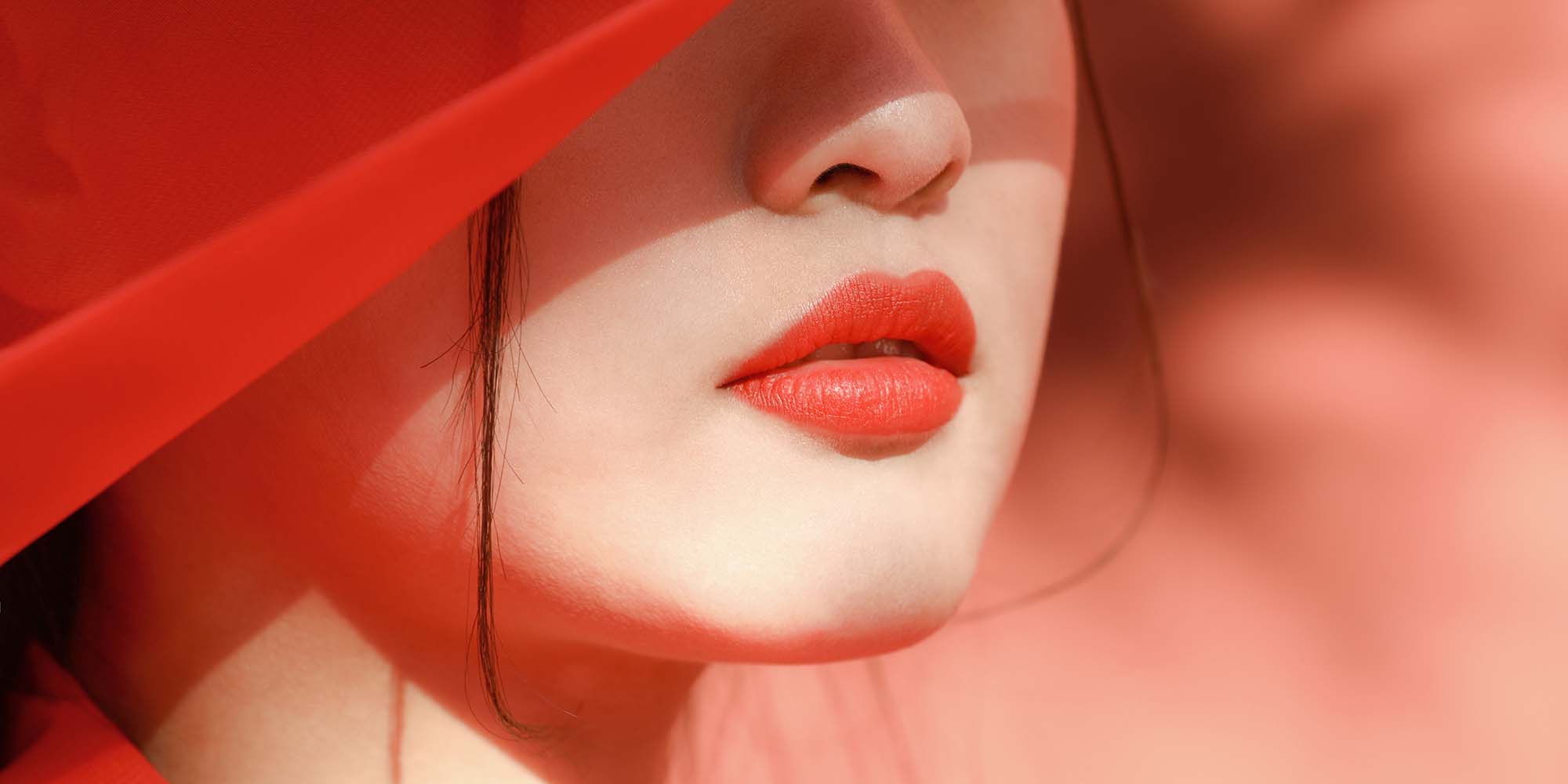 NEWS
Concubines to Cosmetics: Palace Museum Debuts Beauty Products
Two companies endorsed by the Beijing tourist mecca announced their new beauty lines within a day of each other.
Two companies affiliated with Beijing's iconic Palace Museum have started selling sleekly designed lipsticks and other makeup products, prompting confusion among consumers who weren't sure which was the officially licensed line.
On Sunday, the Palace Museum Cultural and Creative Store — the famed tourist site's official gift shop — announced on social app WeChat that it would release a lipstick line in six colors, with each shade inspired by ancient Chinese porcelain and jewelry. The fashion accessories' packaging includes auspicious images likes cranes, deer, and daffodils set against solid backdrops of black, white, yellow, or navy. Each tube is priced at 199 yuan ($29).
At first, some customers were confused about whether the museum had endorsed the Culture and Creative Store's products, so the vendor posted a clarification on the museum's official website "to inform the public of the relevant information concerning the Palace Museum's brand cooperation."
"This Chinese-style lipstick from the Palace Museum will make you the center of attention from the moment you take it out of your bag," the store wrote in its WeChat post, which by Wednesday had been viewed over 100,000 times — the maximum number the app displays. On Monday, the store revealed that its second beauty product would be a concubine-themed facial mask.
Also on Monday, Palace Museum Taobao — a shop on Alibaba's e-commerce marketplace that's licensed by the tourist site — wrote on microblogging platform Weibo that it would launch its own original makeup products the following day. "All of that [other] makeup that's on the market now is not from us," it wrote in a now-deleted post. On Tuesday morning, Palace Museum Taobao released a line of eight beauty products, including eye shadow, lipstick, and highlighter. In just two days, the company sold 23,000 lipsticks priced at 120 yuan each.
Sixth Tone's attempts to contact the Palace Museum and the Cultural and Creative Store for comment were unsuccessful.
"The Palace Museum Cultural and Creative Store is like a younger son from your own wife, while Palace Museum Taobao is like an elder son from a concubine," one netizen commented, using a colorful simile to explain the complicated relationship between the two companies. According to Beijing's market authority, Palace Museum Taobao is operated by Beijing Shangchao Creative Souvenir Development Co. Ltd. and authorized by the Palace Museum's cultural service center. The Palace Museum Cultural and Creative Store, meanwhile, is directly managed by the museum. The two companies operate entirely independently.
Palace Museum Taobao has earned a reputation for posting well-received articles on Weibo about trendy or creative products. In April 2017, it published an article titled "If the Palace Museum Entered the Makeup Market," which posed ideas about how beauty products could draw inspiration from ancient accessories, paintings, and architecture. The year prior, the company had released Palace Museum-themed washi tape — a kind of decorative adhesive — that was well-received by fans.
In October 2017, a Chinese beauty blogger shared her tips on how to decorate and customize luxury lipsticks from Tom Ford, Dior, and Givenchy using washi tape purchased from Palace Museum Taobao. That post was shared over 40,000 times. In the wake of this mini fashion phenomenon, many netizens tagged the official Weibo accounts of top-shelf international brands, asking them to partner with the Palace Museum to launch limited-edition lipsticks. Many more netizens began urging the palace to design and sell its own beauty products. "If you have the guts, you should launch the makeup yourself! Or if it's hard to cooperate with foreign brands, it's also fine to make a deal with a reliable domestic brand," one Weibo user suggested in a comment under the beauty blogger's post.
In recent years, the Palace Museum has explored innovative methods to appeal to younger generations — most notably through popular TV programs, documentary series, and creative gift products. At a technology summit in April, the museum's director, Shan Jixiang, explained how he and his staff were trying to better spread the museum's culture by developing apps, managing social media accounts, and designing interesting cultural products that could potentially find a place in people's daily lives.
Correction: A previous version of this story misstated the maximum number of views WeChat displays for posts on its platform as 10,000 rather than 100,000.
Editor: David Paulk.
(Header image: A promotional photo from Palace Museum Taobao's official Weibo account.)