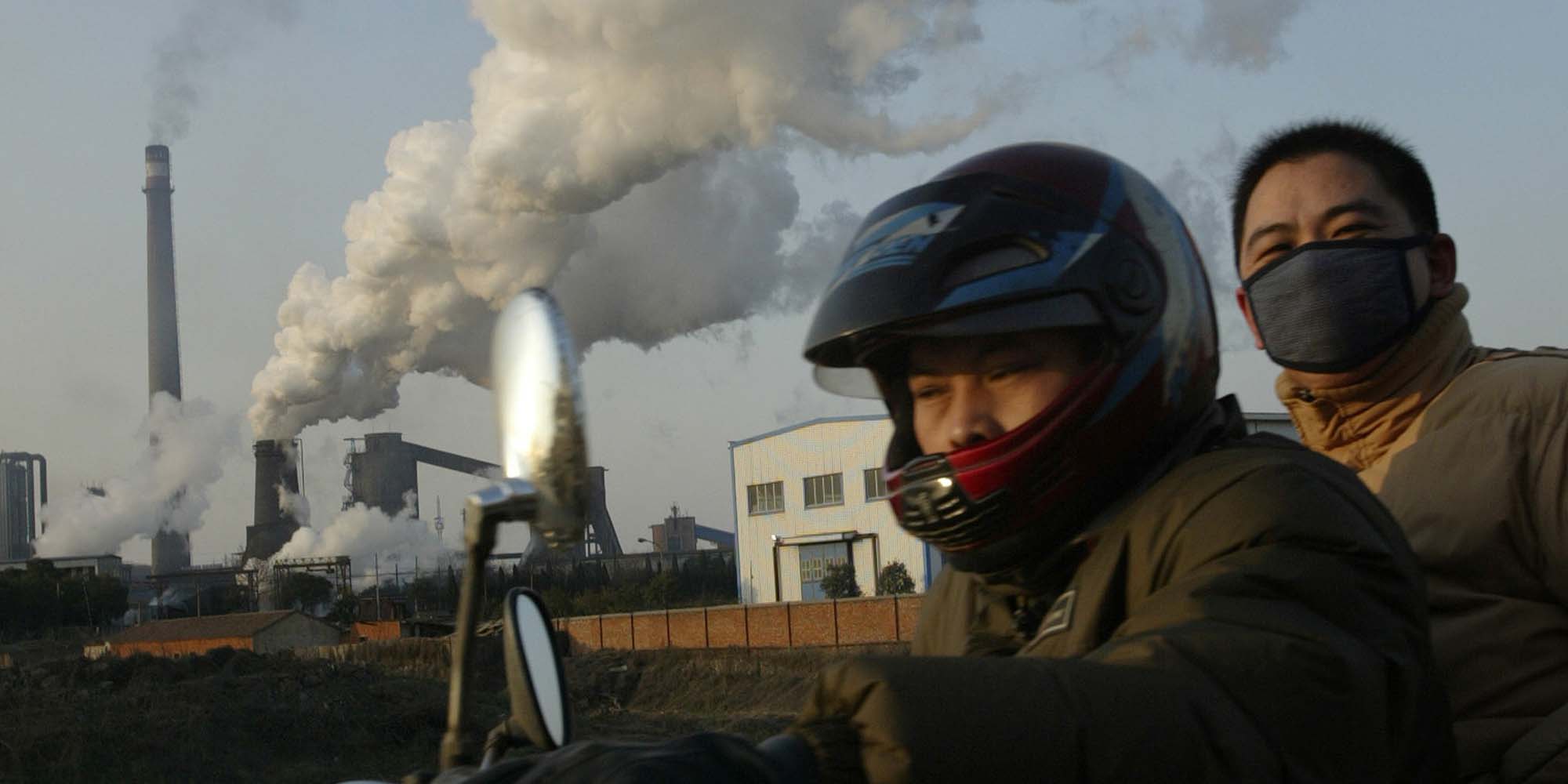 NEWS
China's Carbon Footprint Swells to Record Size
New report contradicts ministry's assertion that annual carbon emissions had plateaued.
Carbon dioxide emissions from fossil fuel burning — the primary cause of climate change — will grow for a second consecutive year in 2018, according to a new report predicting that China's emissions will increase by 4.7 percent. Emissions from China, India, and the United States are now all thought likely to increase, despite earlier signs that they might plateau.
Total global emissions are set to increase by 2.7 percent after a 1.6-percent rise in 2017. The trend reflects China's reliance on coal for heating and heavy industry, though the report — the Global Carbon Budget 2018, released on Dec. 5 by the Global Carbon Project (GCP) — also notes that China's coal consumption has likely peaked. According to the China Power Project — which is based at the Center for Strategic and International Studies, a U.S. think tank — coal accounted for 60.4 percent of China's energy mix in 2017. Much of China's economy is based on industries that rely on coal.
Yang Fuqiang, a senior adviser on climate and energy at the China program of U.S.-based environmentalist group the National Resources Defense Council, noted that in 2017 and 2018, China's coal consumption rebounded — mainly due to its increased use in steel and chemical production, as well as in other industries. This reversed previous achievements that saw China's carbon emissions barely increase in the middle of the decade. The GCP report warned that recent declines in coal emissions in China may soon be undone if the return growth continues.
China has been trying to reduce coal consumption through a "war on pollution," now in its fifth year. In July, the State Council announced its 2018-2020 pollution action plan, which requires a handful of northern regions known for heavy industry to cut coal use by 10 percent by 2020. It also announced caps on steel production in Hebei province, China's largest steel-making hub.
The Chinese government has also looked to ramp up the use of other energy sources, such as liquefied natural gas. However, projects to tap shale gas reserves have hit obstacles as firms cannot bear the high costs and exploration difficulties.
The GCP report contradicts a November announcement from China's Ministry of Science and Technology that the increasing speed of China's annual emissions was slowing and had plateaued from 2013 to 2017. The report said that while annual emissions did plateau up until 2016, they began to rise again in 2017.
Ning Leng, a China public policy postdoctoral fellow at Harvard University's Ash Center, said the change reflects China's economic circumstances. "Usually, emissions decrease rather than increase in an economic downturn. Here, we see the opposite," she said. "This shows an active and strong role of the Chinese state in pushing the economy up by all means."
The top four emitters of carbon dioxide in 2017 — China, the U.S., the EU, and India — accounted for 58 percent of global emissions. China alone accounted for 27 percent. But while China is the world's largest contributor, it is not the only country to blame. Emissions from the U.S., which accounted for 15 percent of the world's total last year, were expected to rise 2.5 percent this year. That would reverse several consecutive years of decline for the world's largest economy. Meanwhile, emissions from the EU were predicted to drop by 0.7 percent this year, and India's were expected to rise 6.3 percent.
In October, a United Nations panel of scientists concluded that the world has only 12 years to make drastic structural changes in order limit global warming to moderate levels. A report from the NGO Climate Transparency followed, predicting that G-20 countries would fail to meet targets laid out by the UN's Paris Agreement.
This is an original article written by Zhou Chen and Ren Qiuyu of Caixin Global and has been republished with permission. The article can be found on Caixin's website here.
(Header image: Two men on a motorcycle pass by a polluting factory in Nanjing, Jiangsu province, Dec. 3, 2007. VCG)