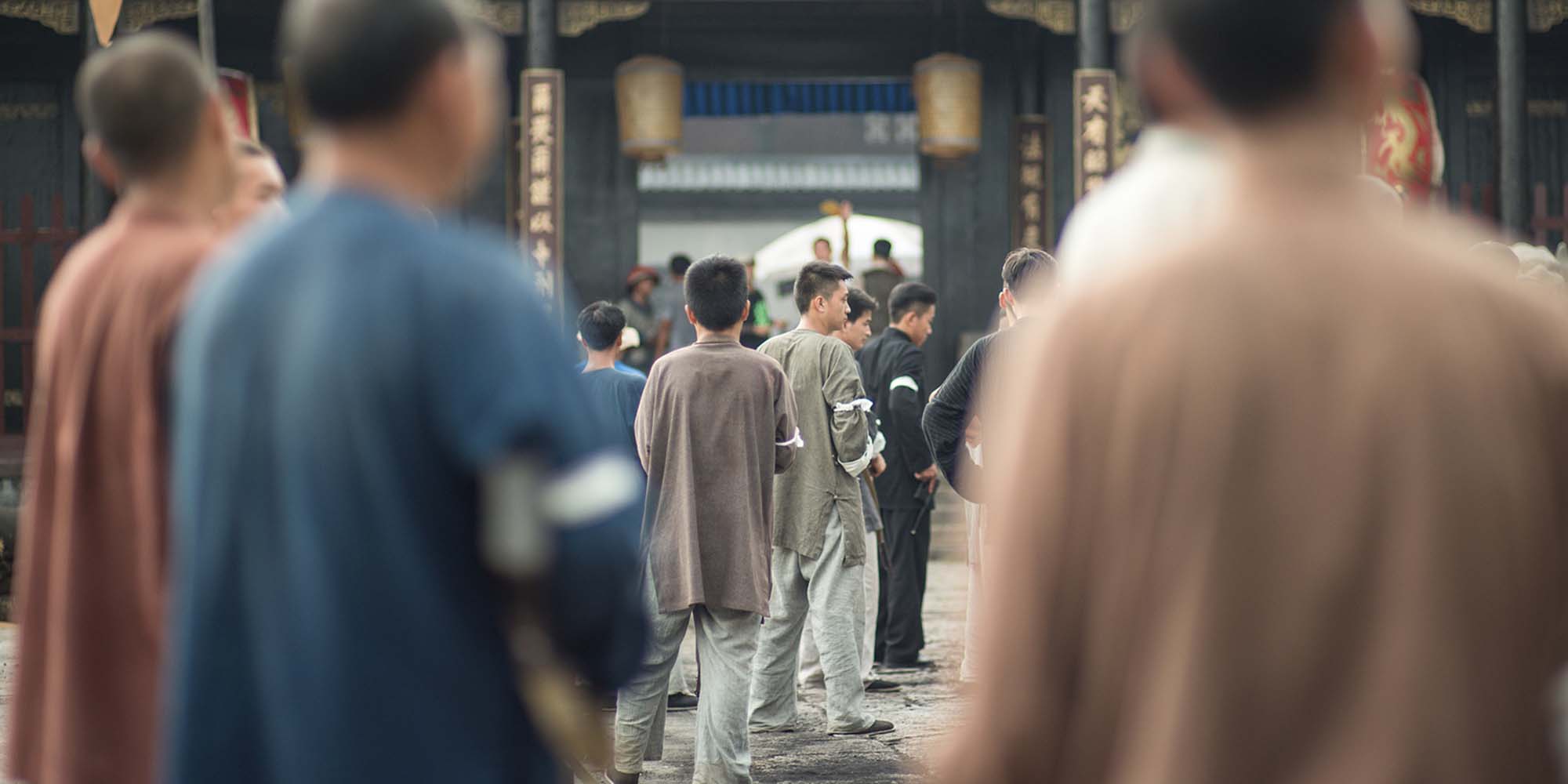 NEWS
Tax Crackdown Shocks, Worries China's Entertainment Industry
A document indicating that artists and studios may have to pay additional taxes for the past three years has caused anxiety and backlash.
China's entertainment industry is rattled after a document circulated online indicated that artists and studios would need to self-audit and pay additional taxes for the past three years by the end of 2018, Beijing Youth Daily reported Friday.
Bearing no stamp or other markings that would indicate its official status, the document claims that industry personnel and studios are being asked to pay taxes at rates higher than previously required by local laws, as well as penalty fees for at least 70 percent of their income between 2016 and 2018. The document also says that 17 entertainers have already been summoned to speak with tax authorities in person.
Coming in the wake of a crackdown launched in October after a high-profile tax evasion scandal involving actor Fan Bingbing, the notice has worried screenwriters, directors, actors, and others in the entertainment industry. Organizations such as the China TV-Series Screenwriters Committee and the China Film Directors' Guild have sent representatives to meet in person with officials from the State Administration of Taxation to discuss the matter.
In a post on microblogging platform Weibo, the official account of the China TV-Series Screenwriters Committee asked netizens to refrain from speculation. The committee included a screenshot of another social media post from its chairman, Liu Heping, reading, "The government's support for the movie and TV industries won't change and will only get better."
A detailed statement issued by the China Film Directors' Guild on Saturday — now deleted, though a cached version can still be viewed — expresses opposition to the tax payment scheme shown in the circulated document. "It would be unfair for all of the law-abiding people in the entertainment industry and would definitely lead to doubts about the credibility of local governments." The statement also suggests that this year's new tax crackdown would affect the entire industry's current business operations and calls upon authorities to consider more practical alternatives.
In 2014, the State Council — China's cabinet — published a notice calling for the abolition of any local taxation policies that had not been authorized by the country's tax authorities. In practice, however, local governments have disregarded this notice, maintaining existing taxes at low rates and even implementing new tax reductions to attract business. If enforced, the changes originally outlined in the notice would alter these local tax policies. Many of the studios that would be affected were established in "experimental parks" — designated areas for industries — dovetailing with local government initiatives to support the arts.
On Thursday, financial news outlet Securities Times confirmed with industry insiders that many had already received the circulated document. Cheng Qingsong, a veteran screenwriter, told Sixth Tone on Monday that his friends had been notified to self-audit. Like the directors' guild, he said he doesn't understand why the government is backtracking on the favorable local tax rates and policies followed in past years.
"We've received the notice and will deal with the [taxation] issues," said Cheng. "My point is that it is important to have consistent policies."
Editor: Hannah Lund.
(Header image: Extras stand by during filming in Hengdian Town, Jinhua, Zhejiang province, July 14, 2016. VCG)