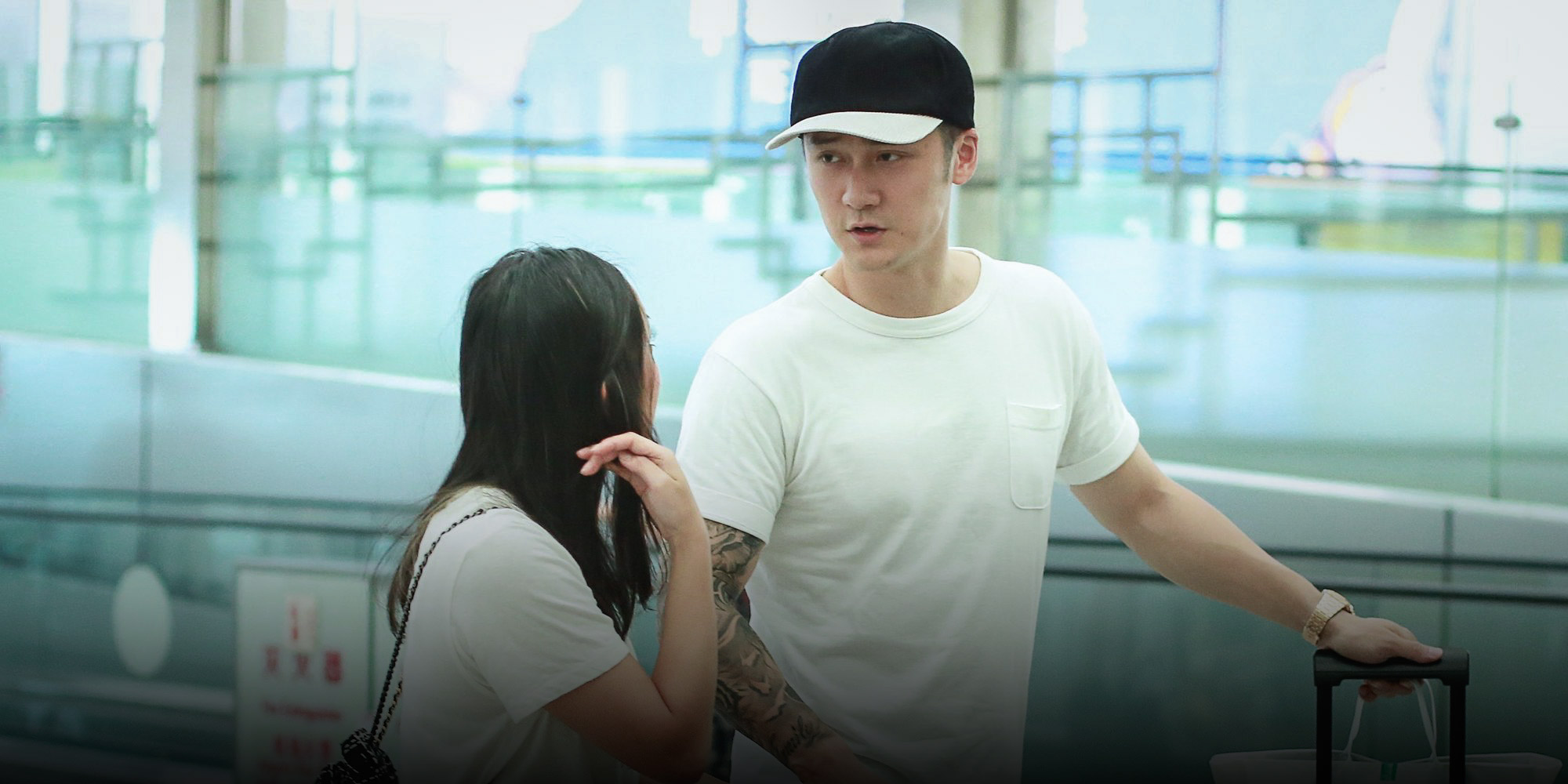 NEWS
Netizens Call Out Celebrities for Defending Abusive Actor
Even after Jiang Jinfu apologized for beating his girlfriend, some of his peers in the entertainment industry can't seem to accept his culpability.
Jiang Jinfu, once one of China's most promising young actors, was arrested in Tokyo on Wednesday for assaulting his Japanese girlfriend — but since then, it's his celebrity friends' professions of unwavering support that have sparked an outcry on Chinese social media.
Last week, the 27-year-old Jiang — who made a name for himself by playing lead roles in fantasy TV dramas and romance movies — was accused by his girlfriend, Japanese model Haruka Nakaura, of being controlling and abusive, with one particularly violent episode allegedly causing her to miscarry their child. Nakaura posted photos on Instagram of her bruised and battered face, upper body, and limbs before later deleting them.
Jiang, who has over 17 million followers on Chinese microblogging platform Weibo, put his acting career on hold and flew to Japan in April to attend a language school. Three months later, in July, he announced his relationship with Nakaura. According to the Japanese newspaper Asahi Shimbun, Nakaura claimed he's been beating her ever since.
Even after Jiang apologized to Nakaura via his social media account and turned himself in to police, his celebrity friends — both male and female — have continued to defend him. The well-known actor Hu Ge, said he felt sad for Jiang's mistake and noted how pure and childlike Jiang had been when the two worked together on a TV drama in 2011. Hu's post seems to have triggered a nostalgic response from Jiang's peers in the entertainment industry, with many chiming in to describe him as "a free spirit, "a true friend," and "a sunny boy" — a term used to describe men who are gentle, emotionally attuned to others, and fundamentally incapable of violence. Despite Jiang admitting to abusing Nakaura, some fans have nonetheless appealed to law enforcement to "reveal the truth."
Two celebrities in particular — singer Yu Haoming and actress Jiang Mengjie (no relation to Jiang Jinfu) — have been widely criticized for their reactions to the case. Yu wrote in a retweet, "I'm on his side," and Jiang Mengjie commented, "It takes two to tango" — but both posts were deleted after netizens accused the two celebrities of blaming the victim and enabling the abuser. Both later apologized for their "improper" words, but this wasn't enough to satisfy some of their critics. "It would have been better if you had been the one abused, then [Jiang] wouldn't have had to go to jail," commented one user under the actress's apology.
Some netizens who claim to be close to the couple — or at least to Jiang — have claimed that Nakaura is no stranger to tumultuous relationships and accused her of involvement with the yakuza. "Just because the victim isn't perfect means Jiang had a reason to beat her?" asked Luo Beibei, a respected entertainment commentator, in response to such claims.
The Supreme People's Court in 2014 estimated that domestic violence affects one-quarter of all families in China, and that 10 percent of all murders countrywide involve spouses. According to an analysis by Sixth Tone, 57.5 percent of Chinese people believe domestic violence is a "family matter," and at least 22 percent of all cases go unreported. Nevertheless, domestic awareness of the issue has been steadily growing since a landmark anti-domestic violence law went into effect in March 2016.
In the aftermath of Jiang's arrest, public opinion has widely diverged: There are Jiang's fans — and the fans of celebrities who have defended Jiang — and then there are those condemning the abuse of women for any reason and calling for everyone to calm down.
"Maybe you [celebrities] are his good friends ... so of course you will staunchly support him — but you haven't considered how this might affect society and public opinion," wrote one Chinese student based in Japan. In a lengthy Weibo post, she expressed her concerns about the future, and whether society might one day absolve abusers of their violent behavior. "So many people are asking 'Why did this happen?' or 'Couldn't the victim be doing something wrong?' Reactions like these do more psychological harm to the abused woman, and have a regressive effect on the anti-domestic violence law that we've spent all these years fighting for."
On Nov. 20, shortly after Nakaura posted photos of her black-and-blue body, Jiang apologized on Weibo. "I'm sorry, Haruka. My impulsive behavior has hurt you and your family," he wrote. "On no account should I have hit you, and I feel ashamed of my behavior. I won't try to defend myself: I will take responsibility for my actions and accept any punishment."
Contributions: Fan Liya; editor: David Paulk.
(Header image: Jiang Jinfu and Haruka Nakaura at the Beijing Capital International Airport, Sept. 13, 2018. IC)