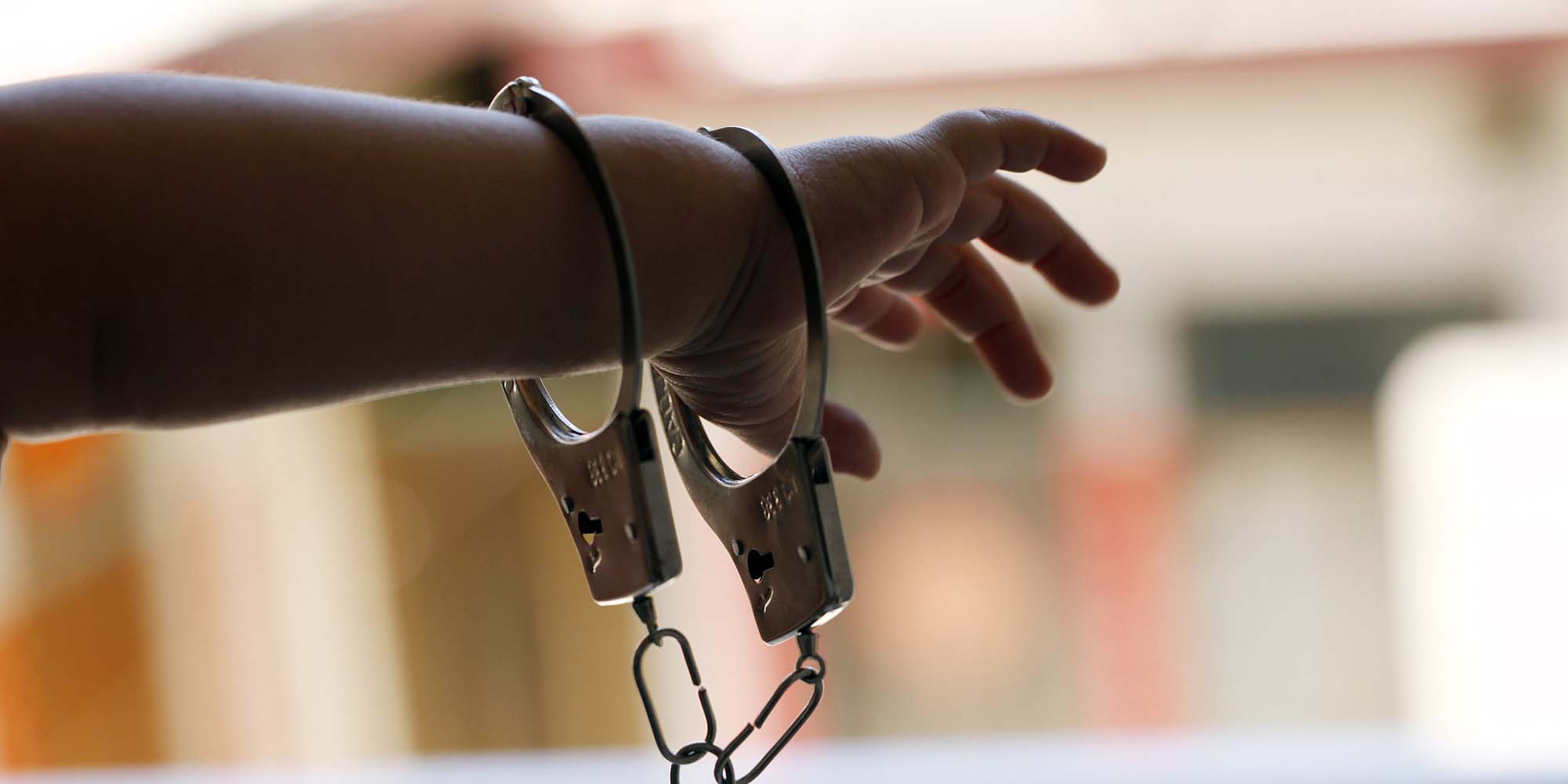 NEWS
Six Minors Arrested on Suspicion of Killing Shaanxi Teen
The public has raised concerns over the lenient punishments the underage suspects could potentially receive.
Six underage suspects have been arrested in connection with the death of a 15-year-old girl in northwestern China's Shaanxi province, local authorities announced Sunday.
A statement from the Shenmu municipal government said that six suspects — all under 18 years of age — were taken into police custody on Nov. 19 following the death of a female middle school student. Vowing to "strengthen the supervision and education of minors" in the city, local authorities say the case is currently under further investigation.
According to a Monday report from Sixth Tone's sister publication The Paper, the teenager's body was found buried near a residential area on Nov. 19, nearly two months after she first went missing. The victim's father positively identified the corpse last week after being notified by the authorities.
An anonymous online post — claiming that the girl had been forced into prostitution and was later killed by the 14-to-17-year-old suspects following a complaint from a client — was characterized by police as "largely true" in conversations with the girl's family.
Public outrage has followed in the wake of the case, with concerns mounting over the lenient punishments the underage suspects might receive. According to Article 17 of China's criminal law, suspects between 14 and 16 years of age will not face "criminal responsibility" unless charged with one or more of eight specific offenses, such as murder and rape. Meanwhile, defendants under 18 years of age can receive lighter punishments and cannot be given the death penalty.
"They should be severely punished! Don't change the law from protecting minors to protecting underage criminals!" wrote one user on microblogging platform Weibo in reference to the six suspects. "This is one life! Don't always stress that the suspects are underage, the victim is also underage!" wrote another.
On Monday, the official account of China's Central Political and Legal Affairs Commission published an article on social app WeChat insisting that age shouldn't be used as an excuse to spare young criminals. "If we blindly protect the rights of minors while neglecting to punish and restrain their immorality, how can law enforcement departments face their innocent victims, or face a society whose sense of safety has been deeply hurt by their criminal behavior?" the commission wrote.
Based on the details currently available, the suspects might be charged with murder or intentional injury resulting in death, Li Chunsheng, director of the Hubei Province Service Center for the Protection of Minors' Rights, told Sixth Tone on Tuesday. According to the country's criminal law, defendants found guilty of these two charges can be given 10-year prison sentences, life imprisonment, or even the death penalty. But the law also says that defendants under the age of 14 cannot bear criminal responsibility, while those between 14 and 16 years of age rarely face life imprisonment in practice.
According to a 2015 report from the official judicial newspaper People's Court Daily, of the 29,119 minors tried in Zhejiang province over a five-year period, 45 percent received prison sentences of under three years, and only 7 percent received sentences exceeding five years.
In recent years, other cases involving underage suspects have triggered similar public outcries. In 2014, a high school student in Jiangsu province was given a two-year suspended sentence after killing another student in a fight. In June of this year, police in Hubei province dismissed the case of a 13-year-old boy who attacked a girl with a knife, robbing and attempting to rape her. And in November, a public prosecutor's office in Henan province angered the public after triumphantly boasting that it had mediated an extrajudicial settlement in a rape case involving two minors.
Editor: Layne Flower.
(Header image: VCG)