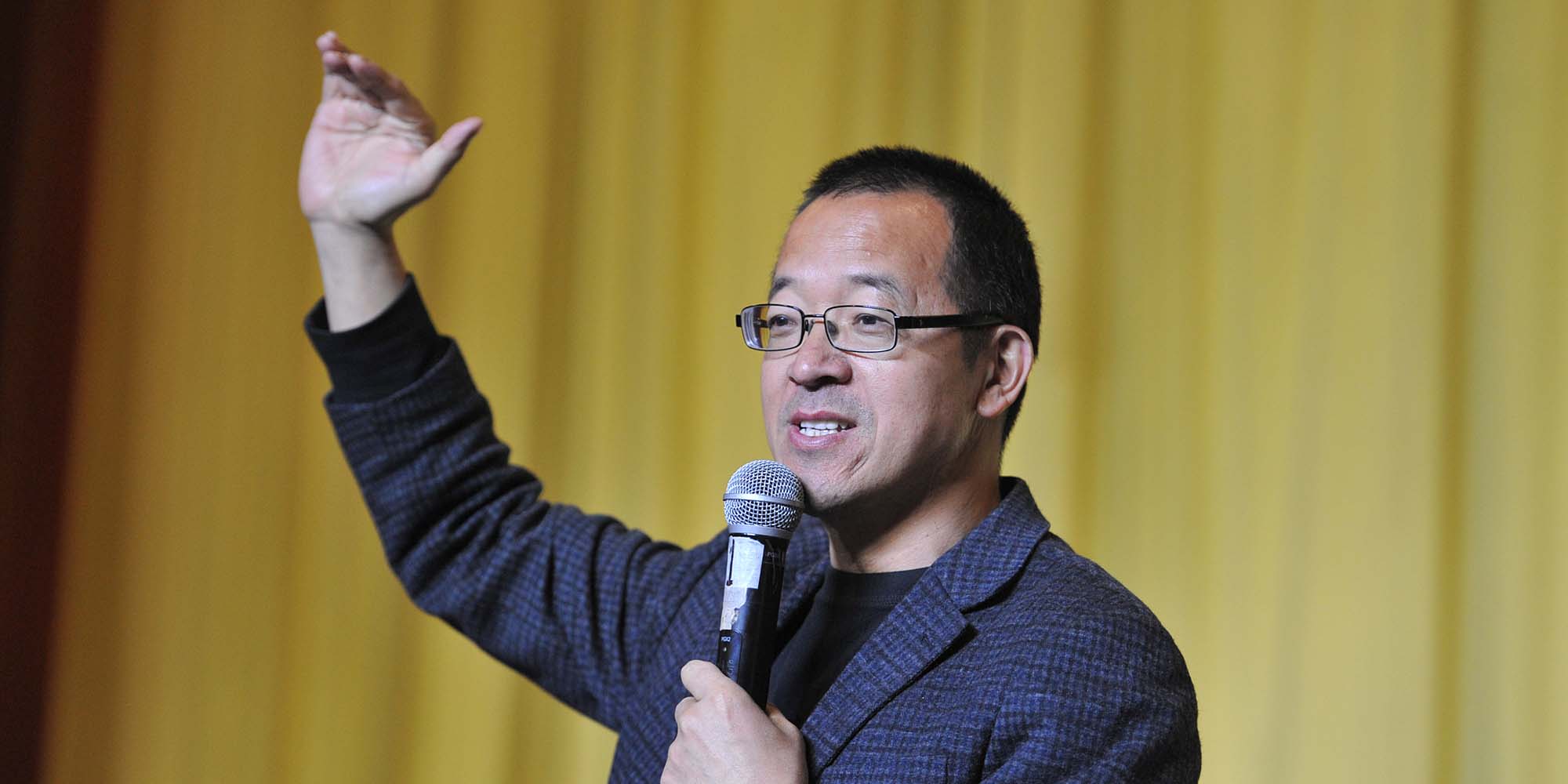 NEWS
Education Tycoon Apologizes for Sexist Remarks
New Oriental figurehead Yu Minhong said women 'degrade' Chinese society.
Chinese education tycoon Yu Minhong apologized on Sunday night for sexist remarks he made at a forum earlier that day.
During a lecture at an event called Power of Learning 2018 in Shanghai, the founder and president of private education provider New Oriental Education and Technology Group said: "If a woman's standards for finding a man are based on the man's income instead of his conscience, then all Chinese men will opt to pursue not a good conscience, but a good income. This is how modern Chinese women select men." Yu added that because of this trend, women are contributing to the country's "degradation." In another clip from the forum, Yu describes "disgraceful" behaviors from middle-aged women as an example of how women would "ruin China."
Yu Minhong — also known as Michael Yu — and his rags-to-riches story of starting a business from the ground up inspired the domestic blockbuster film "American Dreams in China." His recent remarks, however, have inspired backlash from netizens and celebrities alike.
Screenwriter Liu Liu commented that Yu's values are reminiscent of outdated Chinese axioms about women being the root of all evil. Actress Zhang Yuqi criticized Yu on microblogging platform Weibo, saying, "An education from Peking University [Yu's elite alma mater] and the success of New Oriental taught you nothing of female values … or even gender equality." Yu did not respond to Sixth Tone's phone calls, and calls to New Oriental Education went unanswered on Monday.
Yu tried to defend himself on Weibo, saying: "I used women's standards for finding men as an example to illustrate that how we assess something determines how we learn it. What I really mean is that the level of a country's women represents the level of the country." Yu went on to say that well-rounded mothers could raise well-rounded children, and that men would be guided by women's values. "If women pursue an intellectual life, men will be wiser; if women only have money in their eyes, men will chase money," he said.
However, Yu's apology did little to placate netizens, who felt his response only made matters worse. "If there is only male power in the Orient, then it's not 'New' but 'Old' Oriental," commented one net user, playing on the name of Yu's company.
Yu is not the only high-profile figure in the field of education to voice seemingly sexist remarks. In October 2017, a sociology professor at Zhejiang University said, "History has proved that academia is not the domain of women." Despite being slammed by net users, the professor refused to apologize.
Editor: Hannah Lund.
(Header image: Yu Minhong gives a speech at a school in Taiyuan, Shanxi province, April 9, 2013. VCG)