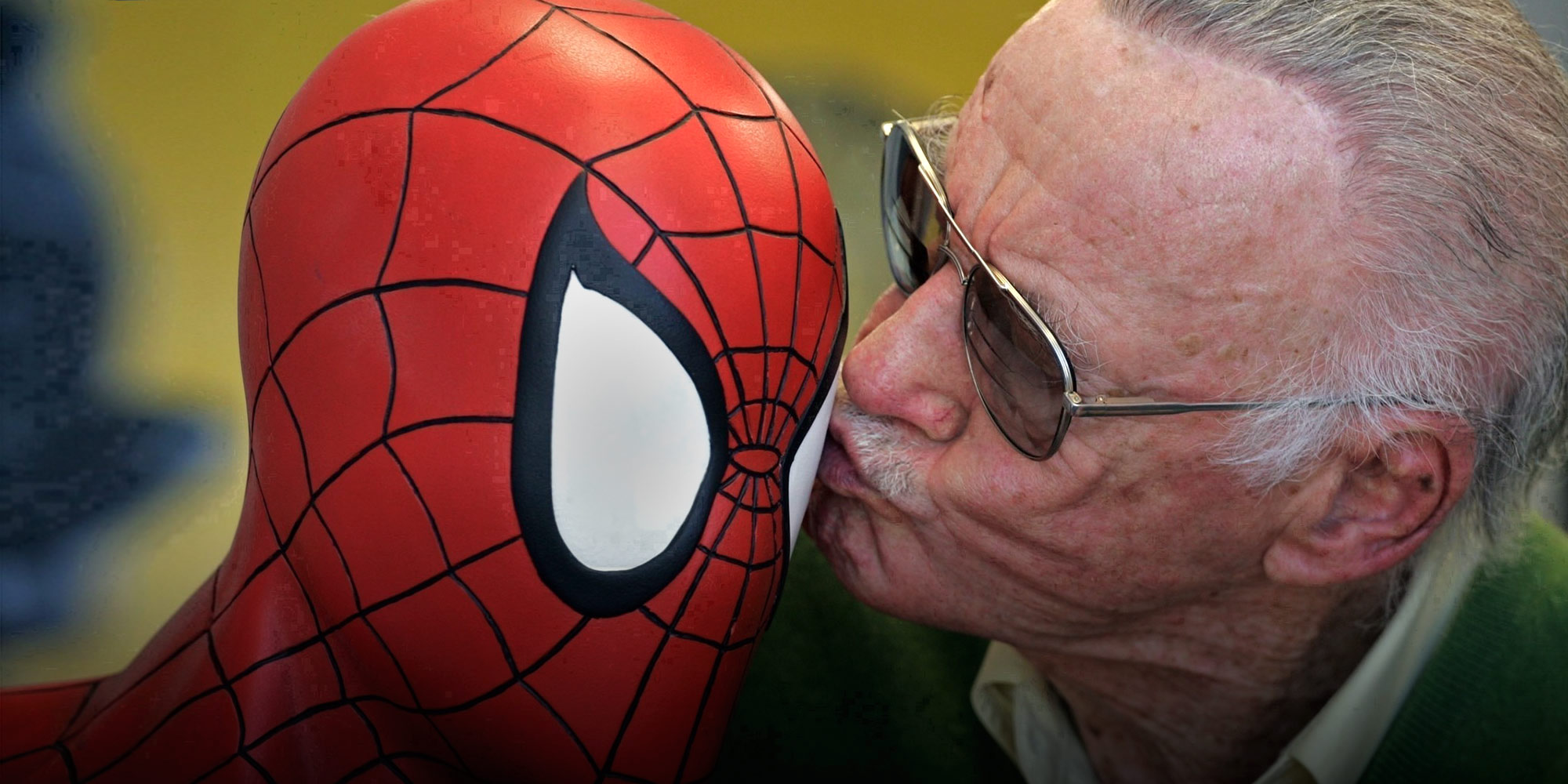 NEWS
Chinese Fans Mourn 'Father of Marvel' Stan Lee
Superhero lovers in China are honoring the late comic writer, who charmed fans with his films and his iconic trip to the Great Wall.
Chinese superhero fans are joining in the worldwide outpouring of grief over the death of Marvel figurehead and renowned comic writer Stan Lee, fondly known as "old grandpa." The legendary king of comics died at a hospital in California on Monday, local time, at the age of 95 after being taken from his home by ambulance. He had suffered from poor health in recent years.
Lee was an icon of Western superhero comics, but he also left his mark on China. Audiences were charmed by the heroes of Marvel Studios as well as by Lee's cameos in various Marvel movies, TV shows, and video games. In China, Lee's fan base affectionately nicknamed him lao yezi, which translates to "old grandpa."
As the news of his death broke on Tuesday in China, comic lovers expressed their shock — particularly as they had just seen his brief on-screen appearance in newly released blockbuster "Venom," which has already been a huge success at the Chinese box office. "It's so hard to believe that he's gone now," one fan posted on Weibo, China's equivalent of Twitter. "I admire him so much every time I see a Marvel movie."
Many were quick to compare Lee with Louis Cha, the beloved kung fu novelist who passed away in October at the age of 94. "Marvel without Stan Lee is like the martial arts world without Louis Cha, or the universe without Stephen Hawking," said one fan, summarizing 2018's prominent passings.
In his later years, Lee became fascinated by China. On a cold, windy winter's day last year, the then-94-year-old toured Beijing and climbed the Great Wall. "There's never been anything like the Great Wall, and never again will be," he said in an interview.
The image of Lee on the Great Wall, wearing a green military coat and a fur hat with ear flaps, was widely shared in China, where fans saw him as an approachable, friendly neighbor. In one interview, Lee also expressed his appreciation for Chinese kung fu. "Of course, martial arts are so very important in these kinds of stories," he said. "We can work on these things and include them in the stories and know that they will be understood and appreciated."
During this year's weeklong National Day holiday in October, Shanghai played host to the Stan Lee Comic Universe, although attendees were upset by Lee's absence. At the event, POW! Entertainment, a production studio that Lee co-founded and which was later purchased by a Hong Kong-based company, announced a new female superhero inspired by Chinese pop singer G.E.M.— making his final brainchild an homage to China.Months earlier, in May, a Chinese company called Tianying Media acquired the rights to "The Last Resort," a sci-fi script co-authored by Lee that the company hopes to turn into a blockbuster.
Regardless of whether the Chinese-owned screenplay makes it to the silver screen, the country's fans are continuing to post art and comments in honor of Lee's legacy and the joy his work has brought them. "We see this old man in Marvel movies in a few shots or with a few lines, but he's the one who created our Marvel dream," read one upvoted post. "Farewell, father of Marvel!"
Editor: Julia Hollingsworth.
(Header image: Marvel icon Stan Lee kisses a Spider-Man model in Los Angeles, Jan. 31, 2011. IC)