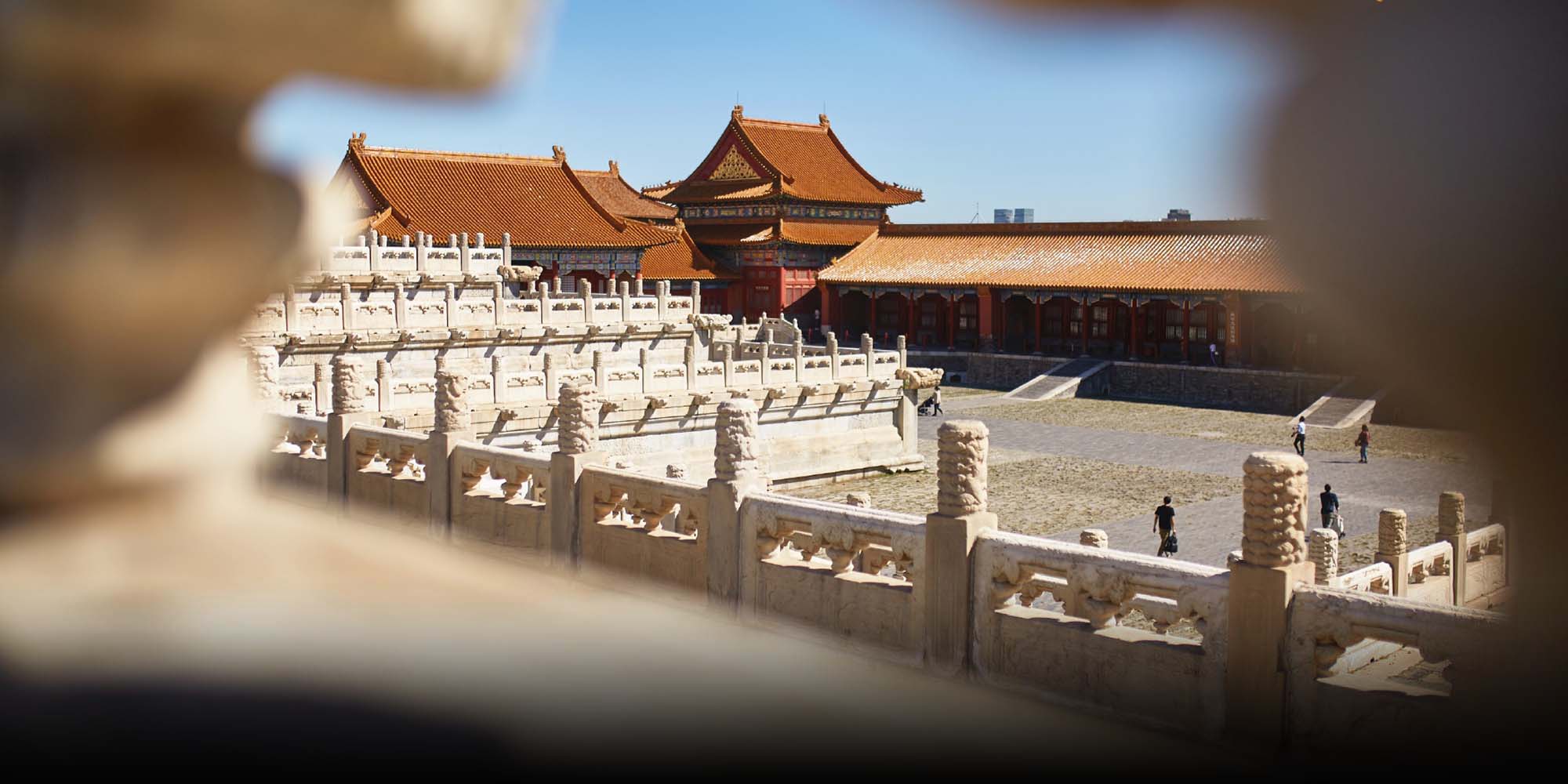 NEWS
Forbidden City Gets Celebrity Treatment for New Series
'Simultaneously pretentious and endearing,' says one early reviewer.
China's latest state-sanctioned attempt to imbue younger generations with culture is an unlikely mix of celebrities, ancient history, and cats.
A new TV series called "New Production: Forbidden City" follows three actors as they learn about the ancient site in preparation for their roles as "merchandise developers" for the Palace Museum's gift shop. In the first episode, which aired on Oct. 9, museum experts guide the intrepid celebs through lesser-known areas of the Qianlong Garden, a 2-acre tract of the Forbidden City.
Upon entering, Hong Kong actor Ada Choi is greeted first by a robot assistant and then by "little fresh meat" actor Deng Lun, who arrives cradling Lu Ban, one of the palace's resident cats. The flat-faced feline becomes a childlike cartoon narrator for parts of the episode. A man on a wall-mounted screen then assigns the actors their mission.
The show is edited to maximize tension. Eerie music and rattlesnake sound effects play as Deng explores the palace's narrow corridors with Ada cowering close behind. Later on, they don ancient costumes to re-enact how life used to be in the city.
The series from video-streaming platform iQiyi is the latest hoping to make ancient culture appeal to younger audiences by dressing it up as reality TV. Last year, "National Treasure," a state-produced show featuring celebrities acting out the rich histories behind iconic antiques, gained a viral online following and even spawned its own memes.
At an October press conference, officials from the Ministry of Culture and Tourism — which does not play a role in the show's production — said they hoped the new format would give viewers fresh perspectives on the Forbidden City and make it more appealing to younger audiences. The ministry added that the show will be followed in September 2020 by a big-budget documentary to mark the Forbidden City's 600-year anniversary.
On review platform Douban, the series has a generous average rating of 8.3 out of 10, with most reviews professing their support for the iconic national site. But a smaller number of critical reviews call the show awkward, clumsily written, and guilty of pandering to celebrity fandoms — citing lengthy close-ups of Deng's deep-brown eyes as he gazes admiringly at parts of the garden, for example.
Other cynical reviewers suggested the show's revered focal point was being used as a money grab, with less-than-subtle product placement — such as the available-for-purchase robot and the celebrities' mission of becoming product developers — revealing the show's commercial ambitions. "It's so obvious that the show hopes to make money through merchandising," wrote one Douban user.
The Forbidden City is indeed a lucrative business. Aside from the 80,000 entry tickets a day during peak periods, the Palace Museum sells a wide range of creative, well-designed merchandise — stationery, iPhone cases, umbrellas, aprons, puzzles, and more — through e-commerce platform Taobao. According to online news portal Sina, the gift shop makes over 1 billion yuan ($144 million) a year in sales.
Other enterprises are also keen to cash in on the palace's fame. Last month, Xiaomi launched a Forbidden City-themed smartphone at a press conference held inside the historic city, and in September, Chinese coffee chain Luckin moved onto the palace grounds — 11 years after its top rival, Starbucks, was banished.
As far as the new series is concerned, Douban commenters say that despite its inherent flaws, any attempt to educate viewers about such a culturally significant monument is better than nothing.
"All you can say is, 'New Production: Forbidden City' is simultaneously pretentious and endearing," read one review. "It's trying its hardest to get young people to appreciate the Forbidden City culture — and that's great! I look forward to this show getting better and better."
Editor: David Paulk.
(Header image: A promotional poster for 'New Production: Forbidden City' shows a view of the ancient site in Beijing. From @上新了故宫 on Weibo)