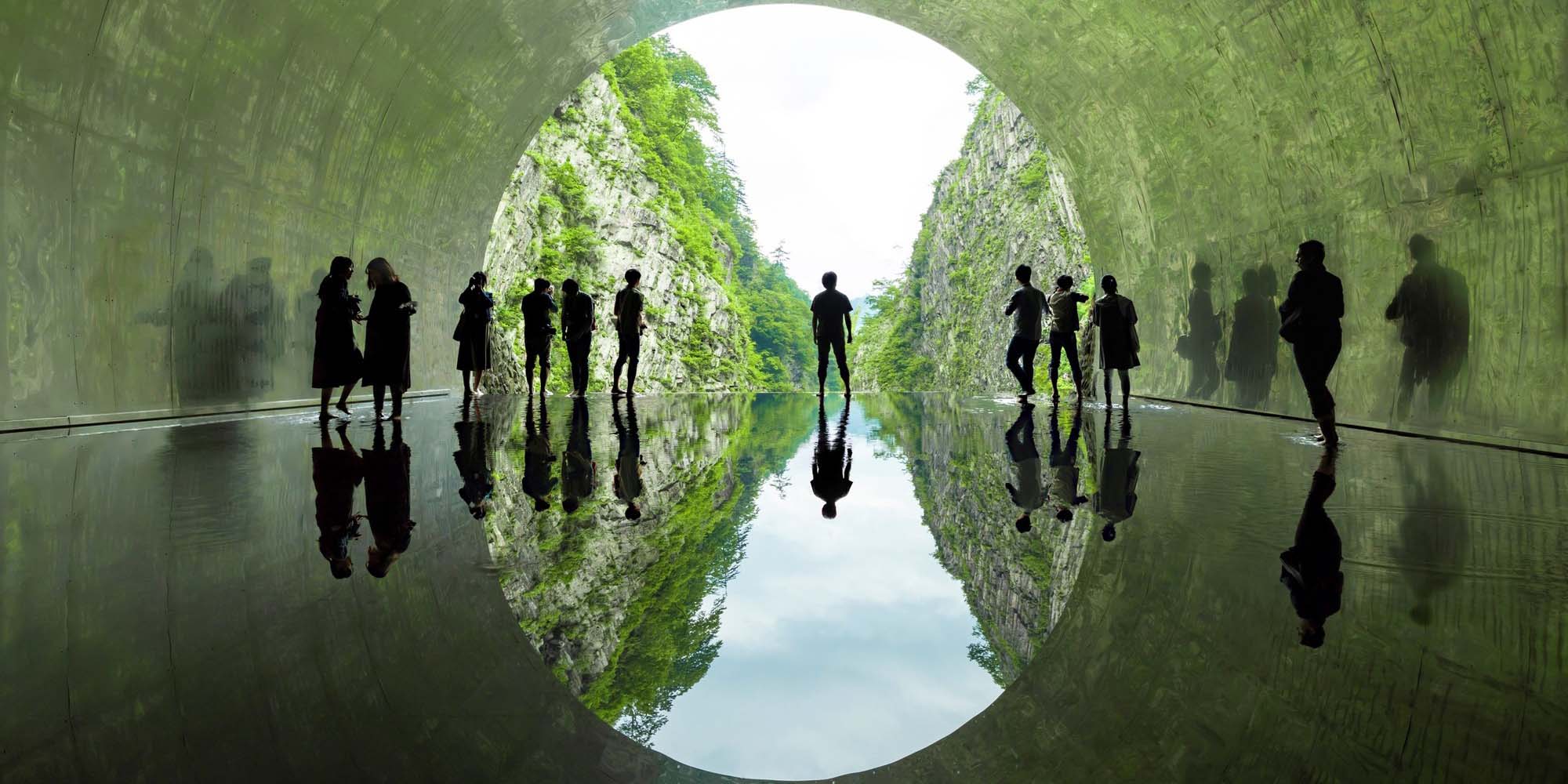 NEWS
County Forges Sino-Japanese Arts Partnership to Boost Economy
The county has partnered with organizers of a similar event held outside Tokyo in hopes of replicating their success.
SHANGHAI — A southeastern county in coastal Zhejiang province announced plans on Thursday to establish an arts festival aimed at revitalizing the rural economy.
Tonglu County signed an agreement at Shanghai's China International Import Expo (CIIE) with Tokyo's Art Front Gallery and Beijing-based company Hubart to launch a tri-yearly event modelled after the Echigo-Tsumari Art Triennale in Japan. The Japanese festival — which is spread across 200 villages within an installation area known as the Echigo-Tsumari Art Field — has been hailed as a new model for rural revitalization. Tonglu's tentatively named China Fuchunjiang Art Field is set to hold its first festival in 2020 in a bid to boost rural tourism.
Recently, many Chinese provinces have launched tourism projects aimed at poverty alleviation in line with a 2013 directive from the central government. According to an official report, rural tourism is the biggest market for domestic tourism in China, with travel consumers taking more than 2.5 billion trips and spending more than 1.4 trillion yuan ($210 billion) in 2017.
However, not all rural tourism initiatives have been a success. In the wake of projects that have marginalized villagers and even relocated graves, the central government last month instructed local areas to focus on improving such undertakings — a part of President Xi Jinping's rural vitalization strategy. As such, Tonglu County decided to replicate Echigo-Tsumari's successful model.
"Constructing houses and roads is only the first step [in rural revitalization]," Yu Jingji, deputy head of Tonglu County, told Sixth Tone on Thursday at CIIE. Tonglu, he added, wants to go beyond such superficial changes by allowing for more initiative from villagers and communities.
"The key factors to rural vitalization are the villagers and sustainable village development," Yu said, drawing a contrast with other development projects that have come at the expense of residents. "Local culture and art can be preserved, and local people's spirits can be inspired."
Editor: Layne Flower.
(Header image: The Kiyotsu Gorge Tunnel, converted into an artistic space for the 2018 Echigo-Tsumari Art Triennale, Niigata Prefecture, Japan, July 29, 2018. VCG)