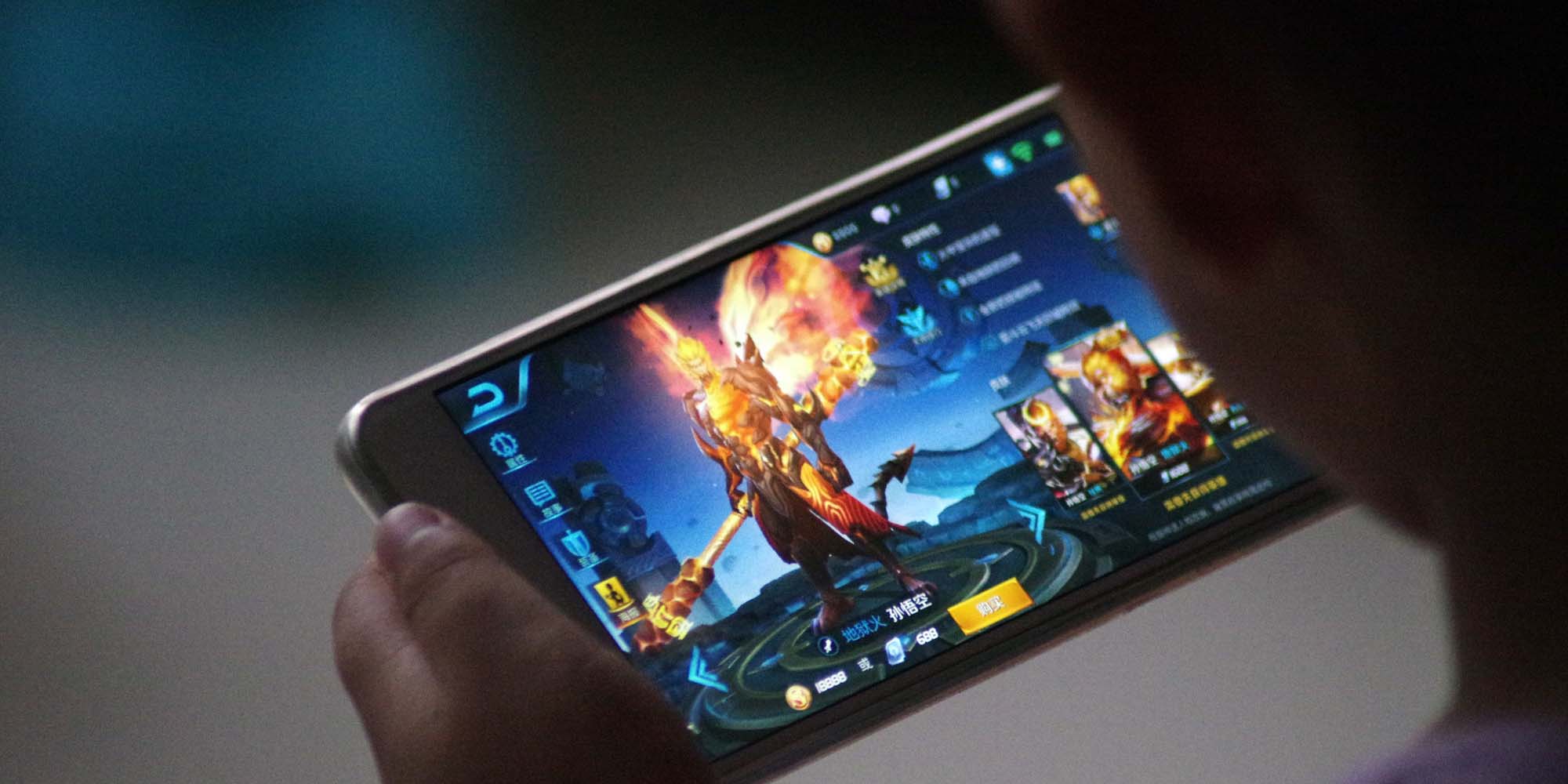 NEWS
Tencent Partners With Phone Makers to Curb Gaming Addiction
The company behind hit mobile game 'Honour of Kings' previously faced backlash as concerns over unhealthy internet consumption among young users grows.
Chinese tech giant Tencent said it will partner with five mobile phone manufacturers to bolster its anti-addiction system to counteract gaming addiction in minors.
According to agreements signed Tuesday with Samsung, Huawei, Vivo, OPPO, and Xiaomi, Tencent will work with these domestic and international brands to monitor account sign-ins and create stricter mechanisms to keep minors from over-playing. This latest move to strengthen supervision comes amid a growing trend of unhealthy gaming practices among youngsters, which has prompted authorities to respond.
"[Vivo hopes] to have real-name registration to identify children's gaming behaviors in connection with Tencent's QQ and WeChat accounts," Lang Hongxing, general manager of Vivo's internet center, said during a Tuesday press conference in Shenzhen.
Internet and gaming addiction among Chinese youth has been widely reported in recent years, as millions become hooked on digital screens. The immense popularity of Tencent's "Honour of Kings" — which racked up over 200 million players in its peak period — has raised several questions, especially about the side effects from too much gaming, which many believe to be linked to childhood myopia.
Amid growing criticism and falling share prices, Tencent has tightened its gaming mechanisms to better monitor its ecosystem. In October, Tencent introduced a mandatory real-name registration for "Honour of Kings" users. Last year, it also launched a "growth guardianship platform" that allows parents to supervise and limit online playtime, as well as the gaming content their children can access. Currently, more than 10 million accounts are linked to this platform, and 82 percent of them indicate a decrease in children's gaming times, according to the company.
In one of its most recent — and strictest — security updates last month, Tencent said its gaming system would now be linked to China's national public security database, allowing the company to better vet players' names and ages on all of the company's games by 2019. The small-scale facial recognition test for accounts allegedly owned by minors has also proven effective, says the company. The time minors have spent playing "Honour of Kings" has dropped about 52.3 percent compared to its peak last year, the company's data shows.
However, it's not just the gaming companies implementing a raft of measures to address growing addiction problems. Mobile phone manufacturers are also chipping in, having previously launched anti-addiction measures for minors. Last November, Chinese phone manufacturer Xiaomi introduced a mobile app dubbed "Kite Guardianship" that allows parents to monitor their children's mobile phone usage, as well use location-tracking safety features.
"Mobile phone manufacturers alone can't prevent gaming addiction and unreasonable [phone] consumption," Xiaomi internet division general manager Yang Weixing said during Tuesday's press conference. "Now, we can combine Tencent's growth guardianship platform with the Kite Guardianship Platform to strengthen parent-child supervision."
Editor: Bibek Bhandari.
(Header image: A child plays Tencent's popular mobile game 'Honour of Kings' in Jinan, Shandong province, July 2, 2017/VCG)