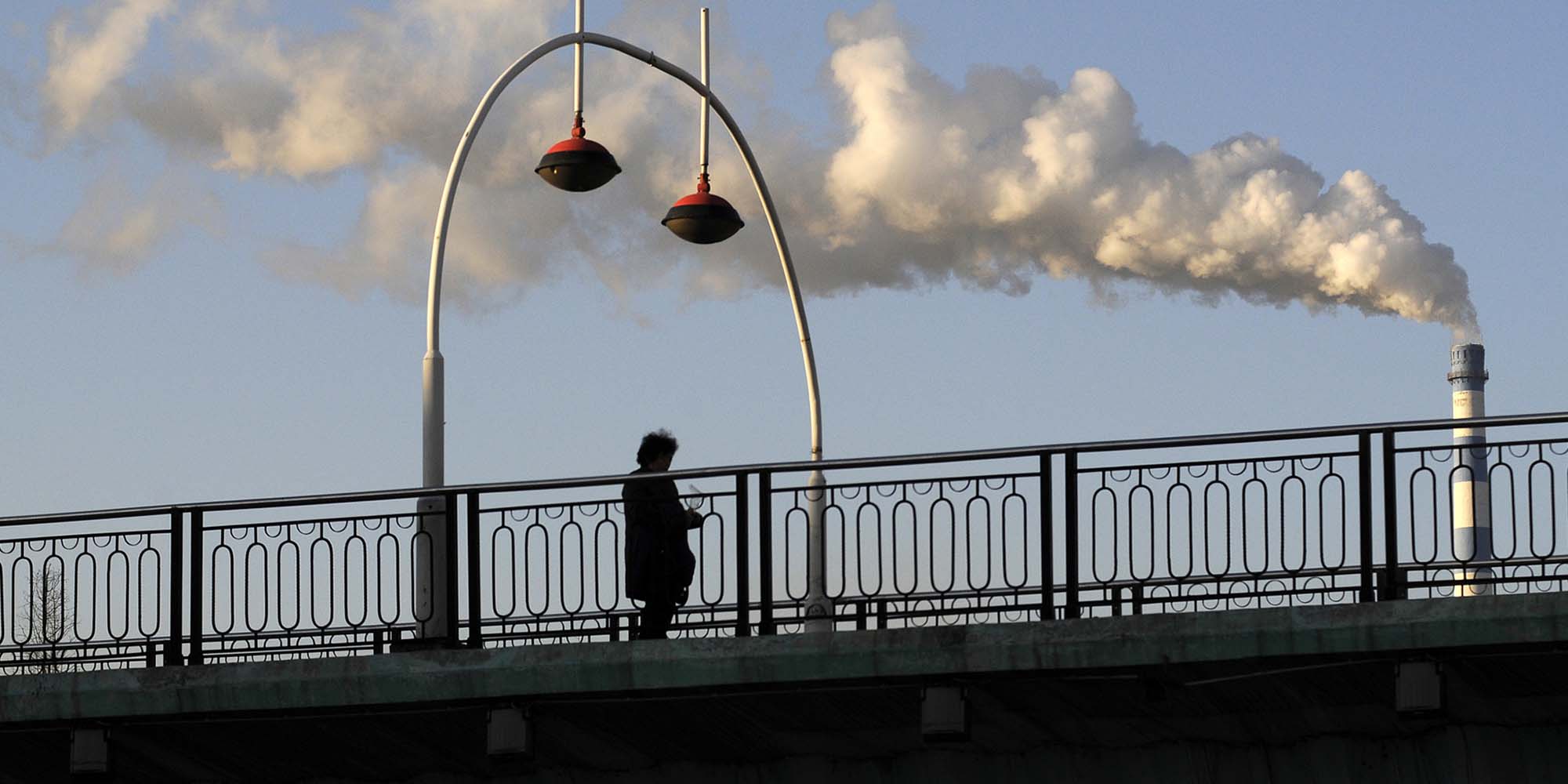 NEWS
Green Initiative Turns Carbon Footprints Into Currency
Thousands of eco-friendly drivers in China will soon be able to exchange carbon credits for goods and services.
SHANGHAI — If you drive a BYD Qin Pro new-energy sedan, the next time you opt to take the subway to work instead of drive, you could be rewarded with a complimentary car wash or a free online course.
Under a project called the Blockchain Low-Carbon Ecosystem, showcased at this week's China International Import Expo in Shanghai, owners of Chinese automaker BYD's Qin Pro plug-in hybrid will have their daily driving habits automatically recorded on a blockchain ledger — an open digital database that chronologically records transactions without oversight from a central authority. Credits accumulated for leaving a low carbon footprint can then be used to buy goods and services from participating retailers. So far, six companies and institutions have banded together to incentivize China's consumers to live a low-carbon lifestyle.
The project, launched in October, is co-developed by Shanghai-based blockchain solutions provider VeChain and Norwegian risk management firm DNV GL. The four remaining partners are BYD, Tsinghua University, Bright Food Group, and the Shanghai branch of the People's Insurance Company of China — and VeChain hopes more will jump aboard over time.
"We are currently negotiating with other potential partner companies and institutions," Tian Xinli, a Shanghai-based project manager at VeChain, told Sixth Tone.
The mileage of BYD Qin Pro cars will be recorded via blockchain on an electronic interface built into the vehicle. Once entered, the numbers cannot be modified and will be stored indefinitely. For now, people can spend the carbon credits they accumulate from environmentally friendly driving on dairy products, online courses, insurance plans, and car washes — though Tian says the Blockchain Low-Carbon Ecosystem's developers are seeking to expand into medical services and shared bicycles, among other industries.
Since its launch on Sept. 20, the BYD Qin Pro has sold over 150,000 units, according to data provided by VeChain, but only vehicles manufactured after the automaker signed a contract with the Blockchain Low-Carbon Ecosystem partners in October will be equipped with the new feature.
"Although point-redeeming models aren't new, the reliability and transparency of blockchain lets different companies, partners, and individuals trust the ecosystem and join in," Tian said. "It's a win-win: Both individuals and companies benefit by participating in the project," he added, referring to the positive PR of being associated with a green initiative.
In June, China's central government called blockchain an integral part of its technological development strategy, and provinces across the country have opened industrial parks catering to blockchain-focused companies. Already in China, the technology has been used for a wide range of purposes, including collecting virtual dogs, protecting intellectual property, tracking imported goods, funding good journalism, and even raising healthy hens.
But for China's avid blockchain investors, there's also risk: At its inception, blockchain was the driving force behind cryptocurrencies, which are illegal in China because they can't be regulated. In April, Alibaba-owned e-commerce site Taobao banned the sale of blockchain-related products. The same month, a blockchain conference in Shanghai was reportedly shut down by police.
Editor: David Paulk.
(Header image: A woman walks on an elevated road as a power plant's chimney emits smoke in the background, Huai'an, Jiangsu province, Nov. 13, 2010. He Jinghua/VCG)