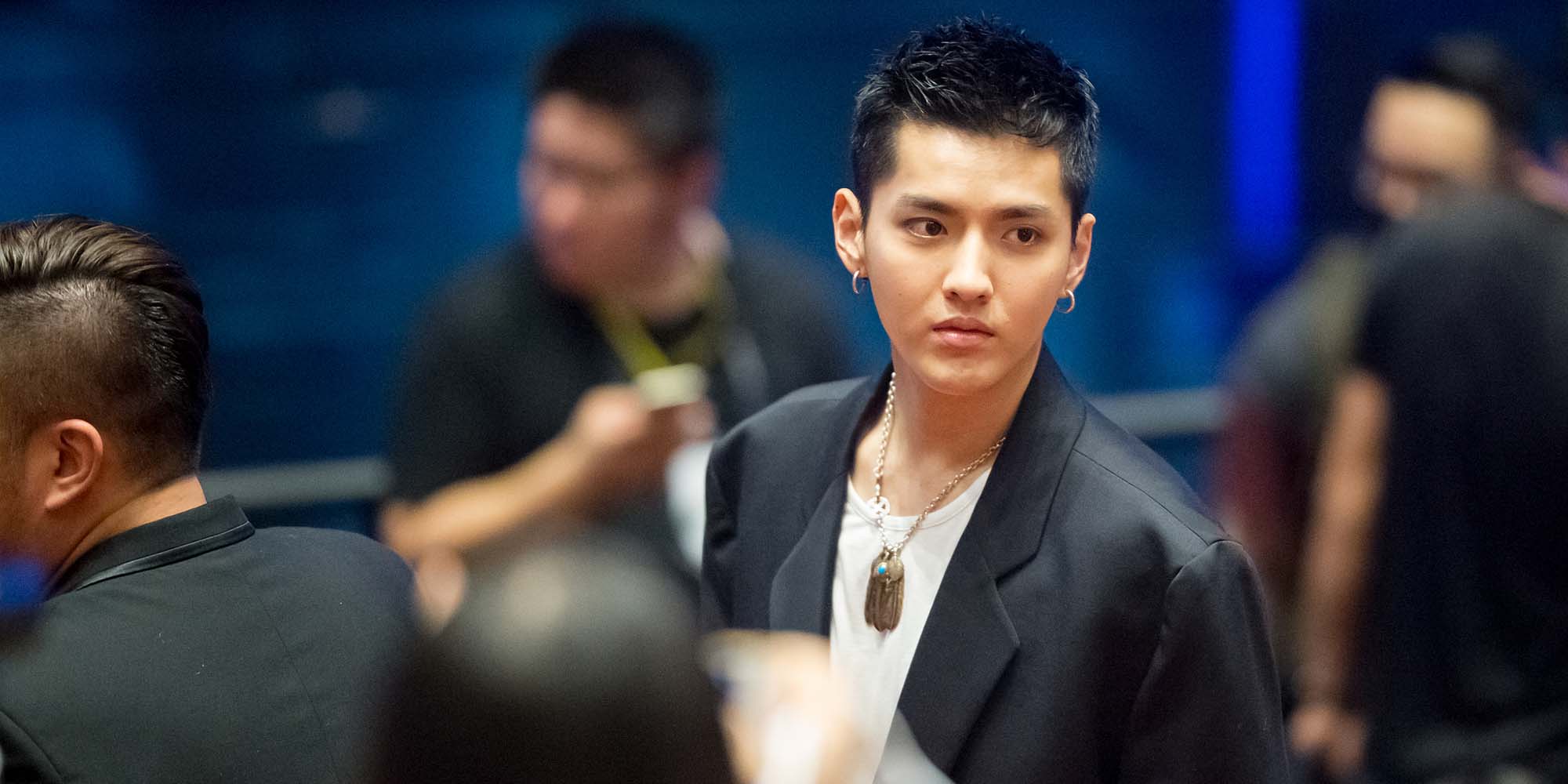 NEWS
Kris Wu's Record Label Denies Bots Aided Album's No. 1 Ranking
The Chinese-Canadian star's debut album dropped on the iTunes charts following controversy over its first-place ranking.
The record label for Kris Wu has denied accusations that the Chinese-Canadian pop idol's debut album achieved the top ranking on the iTunes charts through fraudulent means.
Universal Music China said in a statement Wednesday that the chart performance of "Antares" was "genuine and effective." It also denied multiple reports that the digital album and singles had been taken offline from the iTunes Store. Both the album and his songs are still available on the platform.
On Friday, the 28-year-old artist released his 14-track debut album, "Antares," which soon ranked No. 1 in iTunes' all-genre album category and even managed to best American pop star Ariana Grande's latest single, "Thank U, Next," released Monday. Seven songs from Wu's album dominated iTunes' singles chart as well.
Grande's angered fans took to the internet following the rankings, with many accusing Wu of using bots to boost sales and saying they'd never heard of the performer before. The American diva even liked a tweet from one user pointing to how "Antares" dropped on the charts "after the bots were handled." On Wednesday, Wu's album had slipped to No. 122 less than a week after its release. 
Meanwhile, Wu's online followers have defended their beloved singer, with some admitting they bought multiple copies of "Antares" to support the artist. While many fans are calling on the rumormongers to apologize, others are demanding an explanation for the album's sudden drop in the iTunes rankings. Wu's representatives hadn't responded to Sixth Tone's interview request by the time of publication.
A judge on one of the country's most popular talent shows, "The Rap of China," Wu has sought to build a reputation as an international artist promoting Chinese pop music, though some critics have questioned his musical aptitude. Wu has also starred in several hit movies, including one of the highest-earning Chinese movies of all time, "Journey to the West: The Demons Strike Back." This summer, Wu's single "Like That" made it onto the Billboard Hot 100 Chart, and he also coined a viral word — "skr" — that took over the Chinese internet.
Editor: Bibek Bhandari. 
(Header image: Kris Wu appears at a press conference in Shanghai, June 11, 2016. VCG)kris wu