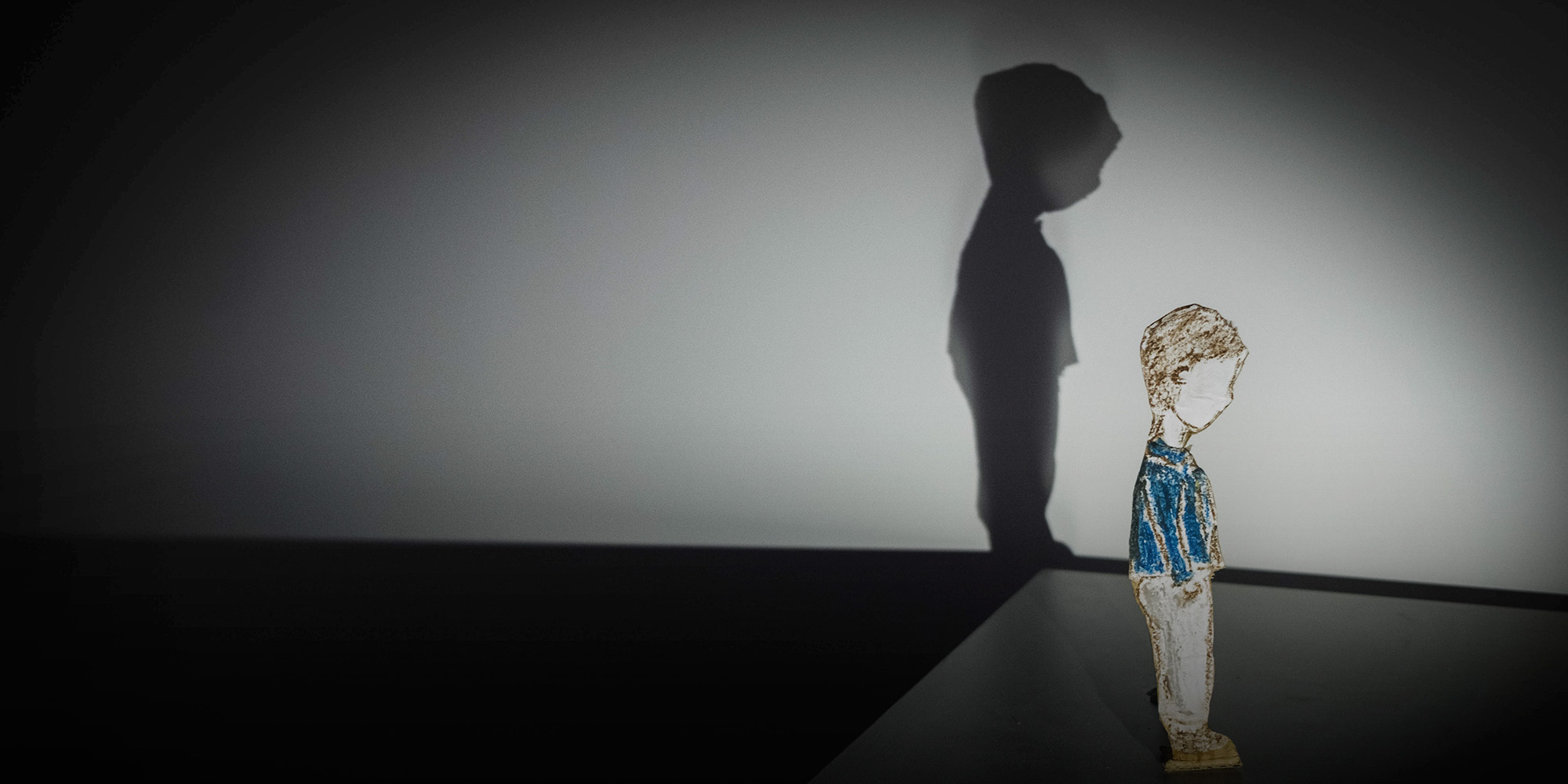 FEATURES
In China's Public Schools, Kids With Asperger's Are Cut Adrift
Low awareness of neurodevelopmental disorders and nonexistent teacher training leave affected children isolated and misunderstood.
BEIJING — Cheng Yanbin always knew his son, nicknamed Junjun, was different from other kids. Whenever his fellow kindergarteners played together in gleeful twos and threes, Junjun sat off to one side and didn't join in the fun. "Other kids would laugh at a funny game or story, but his facial expression just stayed the same," says Cheng.
The now 12-year-old Junjun — whose real name is not being used to protect his privacy — exhibited other strange behaviors, too. He obsessively pursued certain interests, compulsively repeated certain actions, and often struggled to contain his emotions. In 2011, when Junjun was 6 years old, Cheng took him to see a psychologist at a hospital in Beijing, where the family lives. The psychologist said Junjun had a condition that Cheng had never heard of: Asperger's syndrome.
"It was a completely new concept to me," says the middle-aged electronics engineer. "My wife was calmer about it, though. She said she did similar things when she was a kid, but gradually grew out of them." Cheng adds that, during his wife's childhood, her parents assumed that she was excessively disobedient, and never approached a doctor about her behavior.
No official data exists on how many children in China live with neurodevelopmental disorders, which include Asperger's, autism spectrum disorder (ASD), and attention deficit hyperactivity disorder (ADHD). (Health care professionals generally categorize Asperger's as a mild form of ASD.) A 2016 study by The Lancet concluded that China was home to the second-highest number of children under 5 who live with ASD, after India. The same study found that China had the highest number of children under 5 living with ADHD. (In the United States, around 1.1 percent of children between 3 and 17 years old have ASD, and around 6.8 percent have ADHD, according to the Centers for Disease Control and Prevention.)
Neurodevelopmental disorders tend to exist on a spectrum; children diagnosed with mild conditions often go on to lead normal lives, whereas those with more severe cases might require lifelong care and assistance. While such disorders tend to be better understood in the West, most Chinese people lack awareness of neurodevelopmental disorders. Many parents and teachers fail to recognize the symptoms, especially if the child in question is intellectually high-functioning. As such, the majority of affected children can go undiagnosed. And even when parents suspect an underlying condition, it can be hard to get a diagnosis. Only 500 doctors in China specialize in child psychiatry — the branch of medicine that most commonly deals with neurodevelopmental disorders — compared to about 8,300 in the United States.
In addition, few Chinese schools have the resources to provide the specialist education such children need. While behavioral therapists are relatively commonplace at American public schools, they are virtually nonexistent in China. And although China had around 2,000 public special-needs schools in 2014, the vast majority catered to the audiovisually impaired and severely intellectually disabled. Children like Junjun, whose conditions significantly affect everyday life but are too mild to be addressed at special-needs schools, rarely receive the care they need. In the public-education system, they are frequently ostracized by classmates and teachers who don't understand how to interact with them.
Cheng and his wife, Sherry Zhong, considered enrolling Junjun at a special-needs school. They visited two private, but affordable, facilities in Beijing that cater to children living with mental disabilities like developmental delay, autism, cerebral palsy, Down syndrome, and ADHD. But in the end, the family concluded that Junjun would cope better in the public system, due to his precocious intellect. "At the [private] schools, many of the brightest kids had Asperger's," Cheng says. "As long as their child has a normal IQ, no parent would go private."
But when Dong Yingying, who taught Junjun for five years at primary school, met the boy a few months after his diagnosis, she didn't know what to do with him. Junjun had just enrolled with 37 other youngsters at Dong's public primary school in Beijing's Dongcheng District. "I had never heard of the term 'Asperger's syndrome,' let alone understood what it was or how I should help him," the 30-year-old recalls.
The pair's relationship didn't get off to the best start. During his first year at school, Junjun rarely spoke and struggled to control his emotions. Sometimes, he would cry, laugh, or shout without warning. Other times, he lashed out at others. Dong herself was bitten and kicked by Junjun that year, but things really escalated after the boy physically struck several classmates, whose parents then complained to the principal and demanded that Junjun be removed from class.
"As the teacher, it put a lot of pressure on me. I'm responsible for protecting their children from potential risks," Dong says. Unlike in the U.S., where most teacher training courses include at least some training on how to integrate special-needs students into general education, Chinese teachers don't get any. "It's a shame we're not told how to deal with such situations," Dong says.
Despite parental pushback, the school argued that it were legally obliged to accommodate Junjun for the duration of his primary education. "Public schools like ours can't turn anyone away — they have a right to education, too," says Dong.
Many Western public schools keep special-education teachers on hand to cope with students with neurodevelopmental disorders. But few public schools in China have similar resources. At best, schools employ "mental health teachers" who provide consultations to children with psychological issues but usually lack knowledge of specific disorders like autism, Asperger's, and ADHD. When it came to dealing with Junjun's outbursts, Dong received limited help from the mental health teacher at her school. "She intervened, but had no real solutions to change the boy's behavior," Dong says.
Dong recalls that one of Junjun's recurring flare-ups came when he pretended to be the ruler of a fictional kingdom populated entirely by bears. In his role as the "bear king," he would demand that his teachers and classmates follow his commands. When they inevitably didn't, he became angry, either bursting into tears or physically assailing those around him.
By second grade, Junjun was spending progressively less time in class. Family members took turns to sit outside his classroom and intervene when Junjun misbehaved. During his last two years of primary school, the boy was usually found in the library. His father, mother, or uncle would sit with him, and his class teacher would periodically ferry teaching materials to them for Junjun to complete.
The one silver lining was Junjun's obvious intelligence. "He's extremely smart," says Dong. "He enjoys reading and can memorize things very quickly. He scored very high in every subject, even though he didn't attend as many classes as his peers."
For Julia Rose, director of programs at the Essential Learning Group (ELG), one of a handful of Shanghai-based companies providing private classes to special-needs students, Junjun's academic prowess is scant consolation for his treatment at school. "It seems they have a lack of resources and knowledge. There are definitely better ways to handle it," she tells Sixth Tone.
"We should decrease the tension to help the child succeed in the classroom. The goal is to get them into society, so isolating them is not the solution. [When] you put them back in the environment, they're going to fail again," she says.
Rose, who used to work as a speech language pathologist in American public education and joined ELG in 2016, favors introducing more specialized teachers into China's school system. "Mental health is different from behavioral health. If it is a child with autism, behavior and speech language therapies are more effective [than mental health therapies]," she says. A crucial difference, according to Rose, is that American schoolchildren with behavioral problems are given both "pull-out" sessions, when they and other such learners are removed from regular classes for individualized sessions with special-needs teachers, and "push-in" sessions, when they are encouraged to participate in regular classes. "The goal is that they improve so they get [increasingly regular] push-in sessions," she says. "Essentially, we're aiming to prepare them for society."
Since the ELG was founded 12 years ago, it has mainly targeted foreign families living in Shanghai. But in the past two years, Rose says, more and more Chinese families have started to seek them out. Nearly half of the 40 children whom the center has enrolled so far this year are from local families. Half of them have autism, while others have ADHD or developmental delay. All are between 3 and 9 years old.
Rose thinks that ELG's rising numbers of Chinese children shows that public awareness of neurodevelopmental disorders is increasing, but that public resources to cope with affected children remains limited. "In recent years, [awareness] has really picked up in China — not to the point of other countries, but the conversation has started, and people are paying more attention to it," she says. But she adds that, so far, the state has taken little interest in the cause, and most public-awareness organizations tend to focus on special-needs children prior to the age of 5 or 6, when kids typically start school.
In health care, too, China faces a dearth of specialists in developmental disorders. "Pediatrics, psychiatry, and general practice are the three weakest subjects in [Chinese] health care, because the three corresponding hospital departments generate the lowest profits," says Chen Jun, the secretary of the Chinese Society of Psychiatry, adding that medical institutions therefore offer scant services for affected children. "At the Shanghai Mental Health Center [the city's best-regarded psychiatric institution], there are only 20 beds in the children's ward," says Chen, who is also the director of clinical research at the center. "That's half the size of any other department. The few doctors in child psychiatry are all overworked, because the demand is huge."
The situation is exacerbated by the fact that many parents, often under pressure from schools, approach psychological counselors and not doctors in an effort to treat their children's neurodevelopmental conditions, according to a recent report in China Youth Daily. Just last month, Shanghai-based therapist Ji Longmei says the family of a first-grader brought in their child and asked her to cure his hyperactivity. Parents at the private school the boy attended had complained that he was disruptive in class, and the school was threatening to expel him if his behavior didn't improve.
"The family came to me, because they didn't want to put their child on medication. They were afraid that if doctors prescribed him pills, the medication might stunt his intellectual development," Ji says. Many children take stimulants to reduce the symptoms of ADHD, but the practice remains controversial. "But [the family] has to at least look like they're trying to solve the problem … But I can't do much to help kids with autism or ADHD. I can only suggest that these families take doctors' advice and get the right medication."
Junjun graduated from primary school two years ago. Frustrated with his treatment in the public system, Cheng and Zhong enrolled him in a private international middle school, also in Beijing — something that is not an option for most families, whose children continue in public education regardless of their needs. Junjun's school has smaller class sizes and more one-on-one interaction between teachers and students. Nonetheless, the family waited until after he was accepted before informing the school of his condition, and they still take a more hands-on approach to finding him friends.
Junjun has not been back to the hospital since his original diagnosis. He does not consult with child psychiatrists or behavioral therapists, and does not take any medication. But Cheng says that his son is gradually becoming better at controlling his behavior in class, and has faith that, like his mother, Junjun will "grow out" of his behavioral issues. Evidence suggests that Asperger's tends to improve as people get older.
Cheng, however, is insistent about Junjun's future. "We want our son to be in mainstream education. But by and large, the Chinese public system has failed us," he says. "That's why we sent him to an international school, and hope to send him abroad for college."
Editor: Matthew Walsh.
(Header image: Wu Huiyuan and Ding Yining/Sixth Tone)