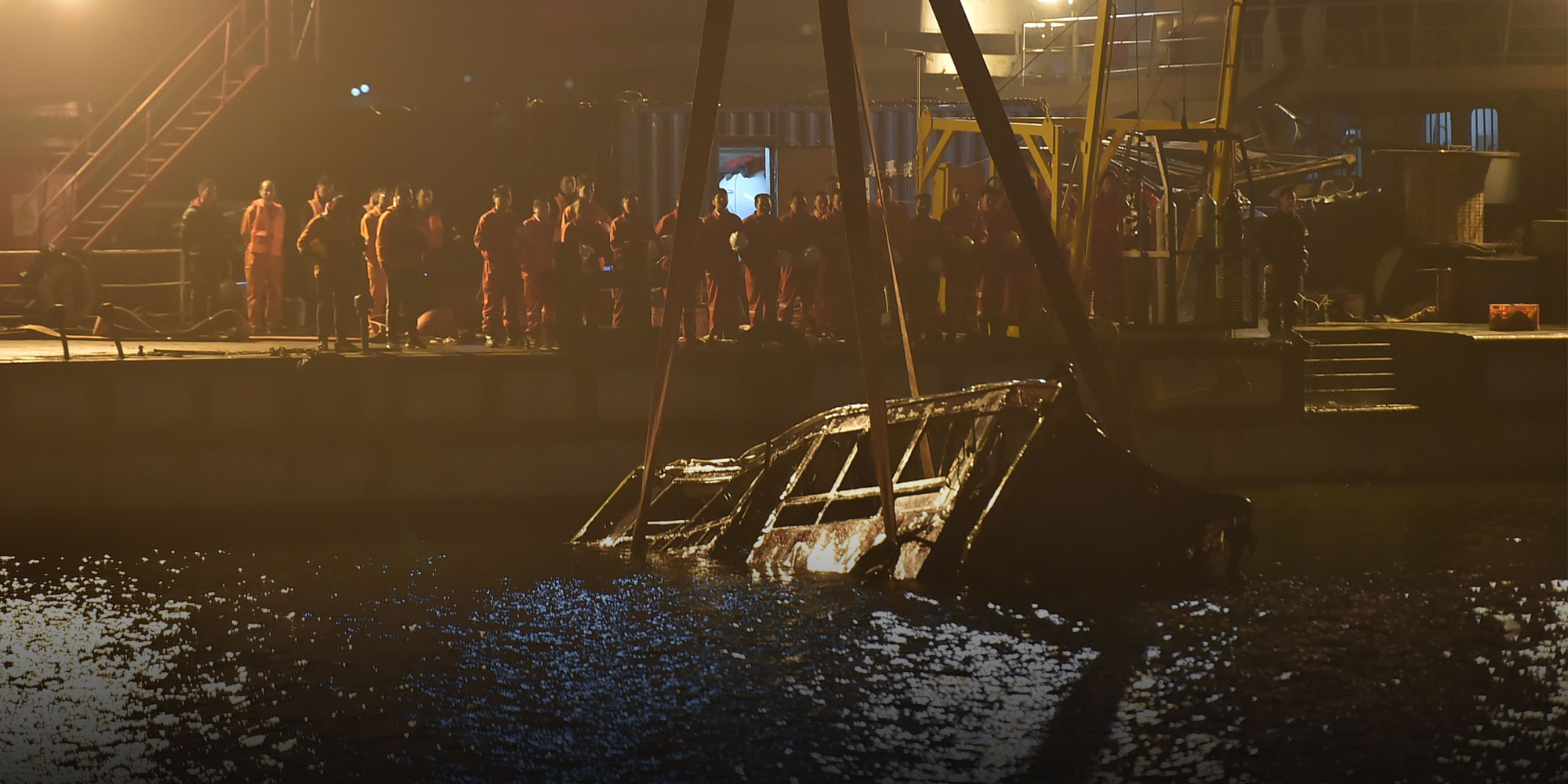 NEWS
Passenger-Driver Fight Caused Chongqing Bus Accident, Police Say
Amid an altercation with a passenger who missed her stop, security footage shows driver turn the wheel sharply to the left and into oncoming traffic.
Police in the southwestern city of Chongqing announced Friday that a heated altercation between a passenger and a driver caused a bus carrying 15 people to careen off a bridge and into a river below. Since the accident on Sunday, authorities have recovered 13 bodies.
According to police, a passenger surnamed Liu approached the driver after missing her stop. When the driver, Ran, explained that he was not allowed to make unauthorized stops to drop off passengers, Liu began berating him. In security footage recovered from the wreckage, Ran can be seen turning several times to argue with Liu, who proceeds to slap at him as he is driving. Ran raises his arm to protect himself and even hits back.
As the bus crosses the bridge, Ran can be seen turning the wheel sharply to the left, sending the bus crashing into an oncoming vehicle and through a barrier as passengers scream in the background.
Police concluded that both Liu and Ran had violated criminal law by seriously endangering public safety. "Liu hitting the driver with her phone severely impaired the driver from operating the vehicle safely," read the announcement. "The driver, too, did not take effective measures to ensure safe driving."
Initial media reports blamed the female driver of the car into which the bus crashed. Chongqing Youth Daily, a local paper, said that the accident was "caused by a red private car driven by a woman against the flow of traffic" — an account that proved false.
The bus was retrieved from the river on Oct. 31. According to an official notice on Thursday, two passengers remain unaccounted-for as police continue their search.
Editor: David Paulk.
(Header image: A crane salvages the bus from the river into which it crashed, Chongqing, Oct. 31, 2018. Zou Yi/VCG)