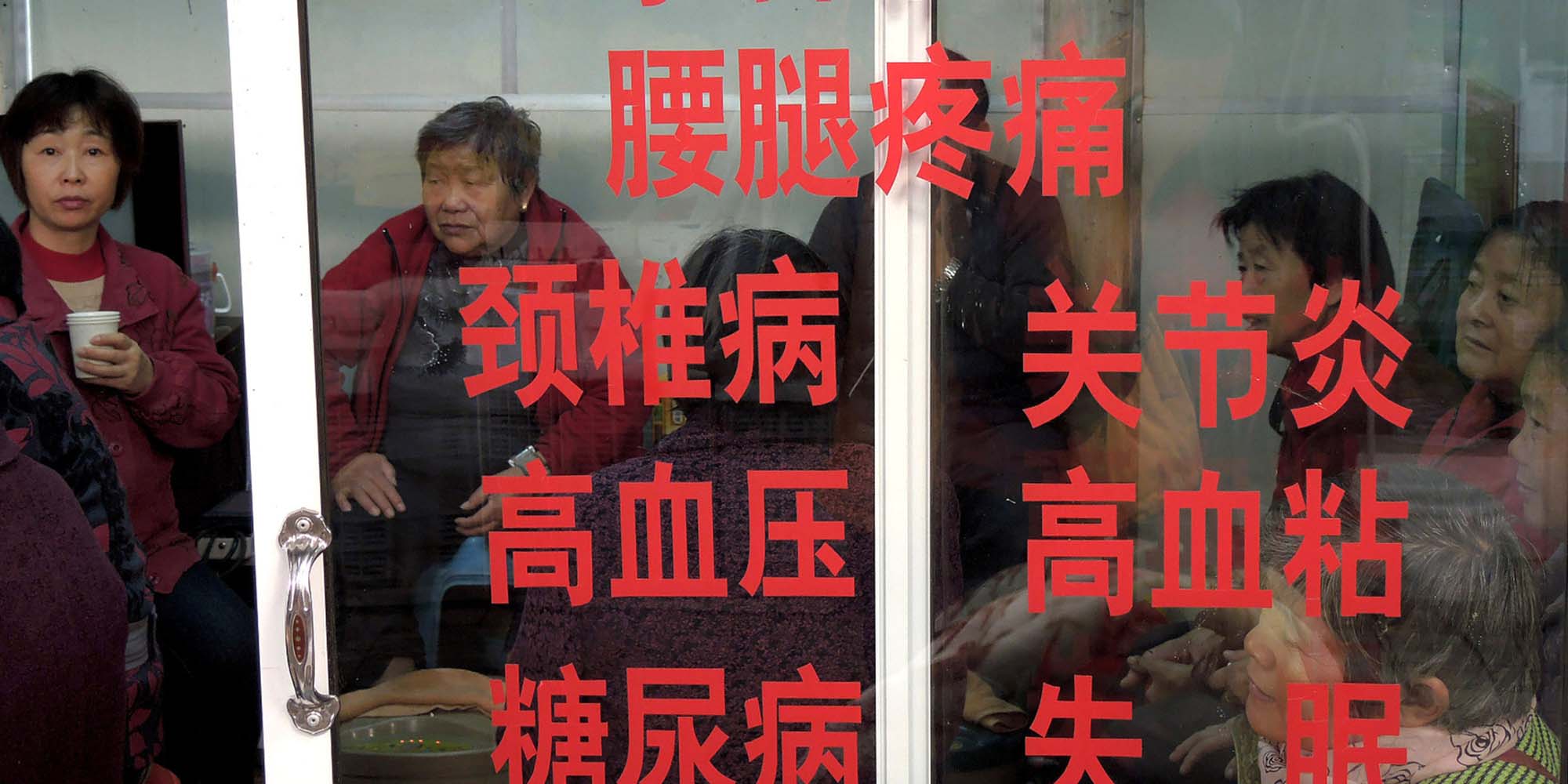 NEWS
Undercover Senior Busts Health Product Fraud Ring
The woman had reported a 'health club' selling nausea-inducing bull penis pills to her local market supervision bureau.
An elderly woman in eastern China's Zhejiang province has received a 66,000-yuan ($9,600) reward after police sent her undercover to bust a fraud ring targeting seniors with dubiously effective health supplements, local newspaper Qianjiang Evening News reported Friday.
The septuagenarian known as Grandma Li joined a "health club" near her home in the city of Wenzhou two years ago after being handed a flyer in the street. The club promised to give her a free radio if she attended some of their lecture series events, which lasted four or five days at a time. According to Qianjiang Evening News, a representative of the club would give a video-recorded talk on how elderly people could take better care of themselves and then pivot to promoting heath products. Li and her husband spent over 20,000 yuan on propolis and bull-penis capsules after being told that these products could enhance their immunity and combat fatigue.
However, Li soon began to doubt the products' effectiveness. "I felt nauseated and got a stomachache — and they smelled stinky," she told the newspaper.
Li reported the health club to the Lucheng District market supervision bureau in April of this year. Though officials suspected the company was marketing its products illegally, they required more evidence to file charges — so police persuaded Li to wear a concealed audio-recording device on her next visit to the club.
On the first attempt, nerves and technology got the better of Li. "That recording wasn't successful because she was afraid of being caught and wasn't familiar with the device," Lin Bin, the market supervision bureau's deputy head, told Qianjiang Evening News. But eventually, Li provided recordings that proved vital to the authorities' investigation.
From conducting an on-site inspection, the market supervision bureau found that from November 2017 to April 2018, the club had sold over 1.2 million yuan's worth of health care products, deceiving and misleading its customers with false advertising.
In March 2018, Wenzhou announced incentives to encourage the public to report fraud in the food and health care sectors: Whistleblowers would be rewarded with up to 300,000 yuan if their fraud claims were verified by the market supervision authority.
For violating China's Anti-Unfair Competition Law and Consumer Protection Law, the health club was fined 1.1 million yuan. Li received a reward of 66,000 yuan — 6 percent of the fine — according to the terms of the local incentive program.
Scamming seniors into buying fake health care products has become a serious concern in China. The elderly are vulnerable prey for cunning fraudsters who shower them with attention and companionship before eventually steering them to buy health products. State-owned Xinhua News Agency reported Tuesday that police in the eastern city of Nanjing busted a gang that had sold 1 billion yuan's worth of ineffective health care products to seniors who earnestly believed that the faux panaceas could improve their physical well-being.
Editor: David Paulk.
(Header image: Women gather at a store where health products are sold in Nanjing, Jiangsu province, Nov. 19, 2013. VCG)