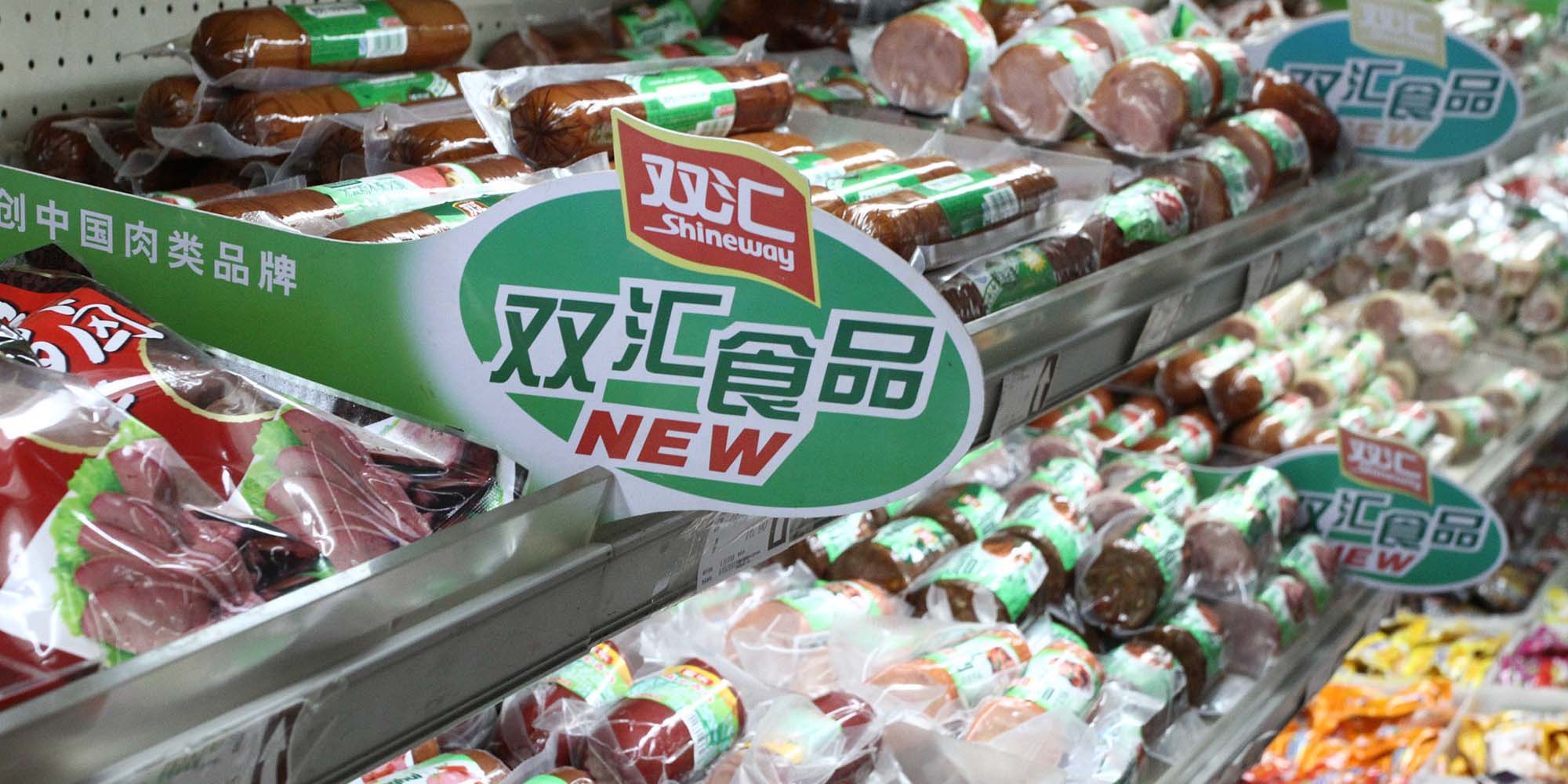 NEWS
Chinese Pork Producer Investigates Swine Fever-Infected Product
WH Group says it has not yet confirmed Taiwanese customs agents' claims of contaminated sausages.
One of China's biggest producers of pork products announced Thursday that it is looking into the case of Taiwanese customs agents claiming that a pack of its sausages was found to be contaminated with African swine fever, reports new media outlet Jiemian. The disease — caused by a virus that doesn't affect humans but is fatal to pigs — has been ravaging China for the past three months.
According to a Wednesday report from Taiwan's Central News Agency, the sausages — vacuum sealed in plastic bags bearing the logo of meat manufacturer WH Group — were found in a prohibited items disposal box at a wharf in Kinmen, an island located between Taiwan and the eastern province of Fujian on the Chinese mainland. Local authorities say this is the first time African swine fever has been detected in Taiwan.
African swine fever has no known cure and has a mortality rate approaching 100 percent in pigs. According to local authorities cited in the Wednesday report, the virus can survive for 100 days in cold meat and 1,000 days in frozen meat, and it's easily spread through consumption or direct contact.
A public relations officer at WH Group told Sixth Tone on Thursday that the company has not yet received an official report on the incident and thus cannot comment. "None of the pork products we sell in China have been found to be contaminated with that virus," she said.
In September — around a month after swine fever was first detected on the Chinese mainland — Taiwan banned pork products from across the straits and implemented strict quarantine measures. The first breakout occurred in northeastern China's Liaoning province in early August, and despite the Ministry of Agriculture and Rural Affairs assuring the public that the situation is "controlled overall," the disease has spread to 13 provincial-level regions across the country, killing over 4,000 pigs in under three months.
Swine fever contamination was discovered at WH Group's pig slaughterhouse in Zhengzhou, the capital city of central Henan province, in mid-August, when 30 out of 260 pigs that arrived from the northeastern province of Heilongjiang died after becoming infected. Local authorities closed the slaughterhouse for six weeks to contain the disease. The company announced that the sick pigs had not been made into meat products, and that all of its products on the market "have no problems."
Just over a week ago, Japanese customs agents at a Hokkaido airport detected the swine fever virus in a pork product transported by tourists traveling from Beijing. The origin of that product was never confirmed.
Editor: David Paulk.
(Header image: WH Group meat products are sold at a supermarket in Luohe, Henan province, April 21, 2016. Yan Shi/VCG)