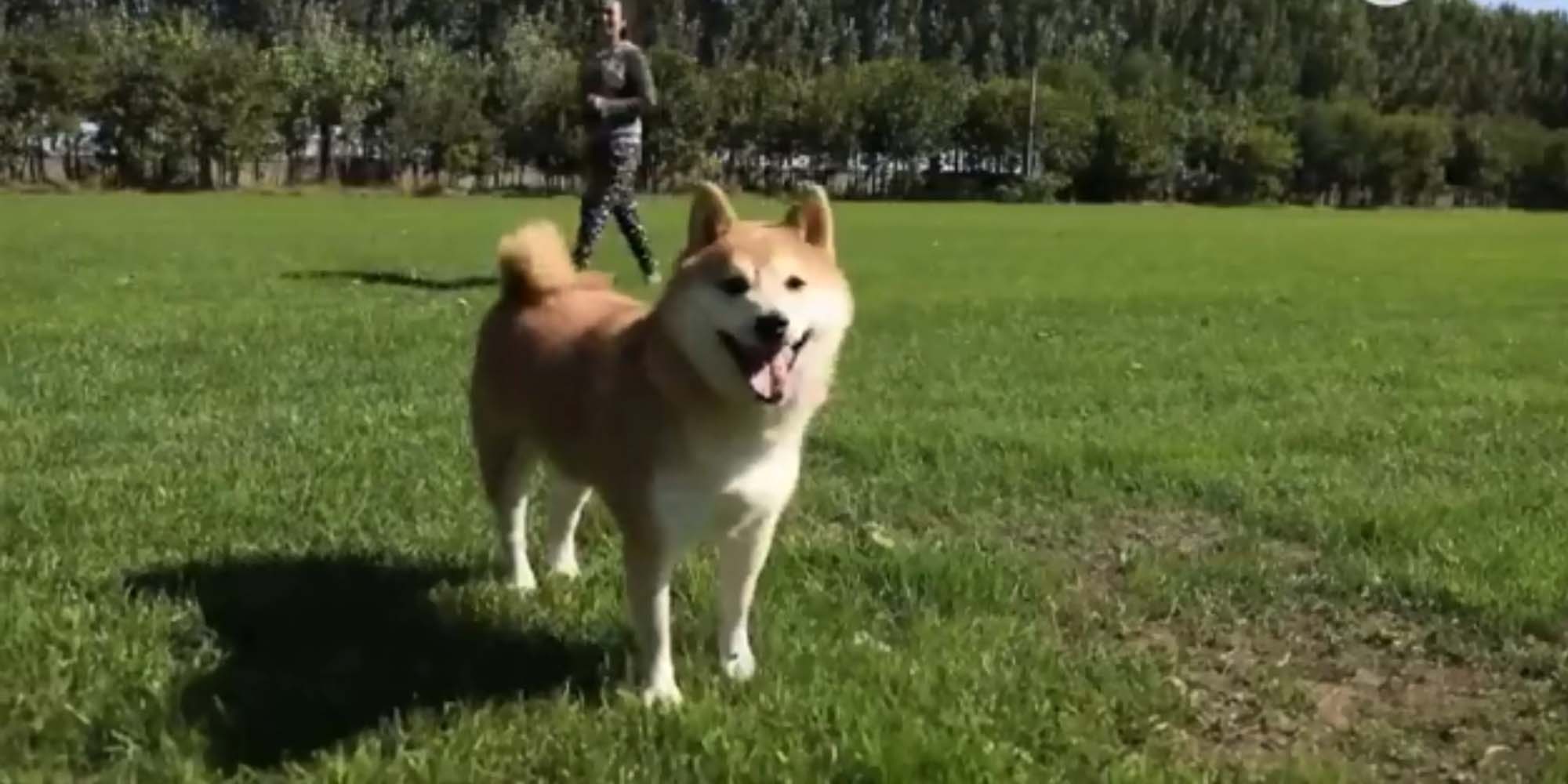 NEWS
Owner to Reclaim Pet After Dog's Court Auction Goes Viral
Thousands of people have shown interest in adopting the shiba inu abandoned at a pet hotel in Beijing four years ago.
The owner of a shiba inu that gained viral fame after being put up for judicial auction said he will reclaim his abandoned dog and compensate the pet hotel that cared for the animal, according to a court statement published Wednesday.
The People's Court of Chaoyang District in Beijing said on its Weibo microblog that the pet's owner, surnamed Xiao, will cover any outstanding debt he owes to the pet hotel where he had left his dog, Deng Deng, for four years. The Chonglehui pet hotel sued Xiao last year for failing to pay nearly 63,000 yuan ($9,000) for the animal's care and vaccinations. On Oct. 25, the court put the shiba inu up for sale on e-commerce giant Alibaba's judicial auction portal, which has become the go-to platform for courts and local government offices to sell off confiscated assets.
"It's the first time in history that we have auctioned off a pet, and the attention has been unprecedented," Li Xin, the public relations manager of the judicial auction platform, told Sixth Tone on Thursday.
Xiao first checked Deng Deng into Chonglehui at the beginning of 2014, The Beijing News reported. After taking his furry friend home once, Xiao left the dog with the hotel for a second time later that same year in advance of an extended trip abroad. Xiao said he was unable to take his pet with him because of the high cost of transportation, adding that he couldn't find a telephone number to contact the pet hotel during his years-long stay in the United States and Australia. Unable to continue providing unpaid care for Deng Deng, the pet hotel finally pursued legal action in 2017.
To help repay Chonglehui for years of care, the Beijing court listed the shiba inu on Alibaba's auction platform last week with a 500 yuan opening bid. More than 2,500 people have preregistered to bid on Deng Deng since then.
The court has given Xiao a deadline of Nov. 10 — the day that public bidding on Deng Deng is scheduled to open — to reimburse Chonglehui and said that the auction will be canceled if he does so. Meanwhile, the court has also added Xiao to the country's "dishonest people list" and restricted him from "high-level consumption," which includes purchasing homes or luxury products.
Dog owner Sheng Meng, who recently moved to New York with her 2-year-old French bulldog, told Sixth Tone that she has been paying close attention to the auction. Sheng said that there are indeed many hurdles to traveling abroad with pets and that it took several months to prepare for her dog's relocation. "It's a lot of work, but you don't leave a family member behind when you move," she said. "Deng Deng looks so happy in his picture. I think it's good if he can find a new, loving home instead of going back with Xiao, who doesn't seem to care about him at all."
Editor: Bibek Bhandari.
(Header image: A screenshot from a video shows Deng Deng playing outside. From@澎湃视频 onWeibo)