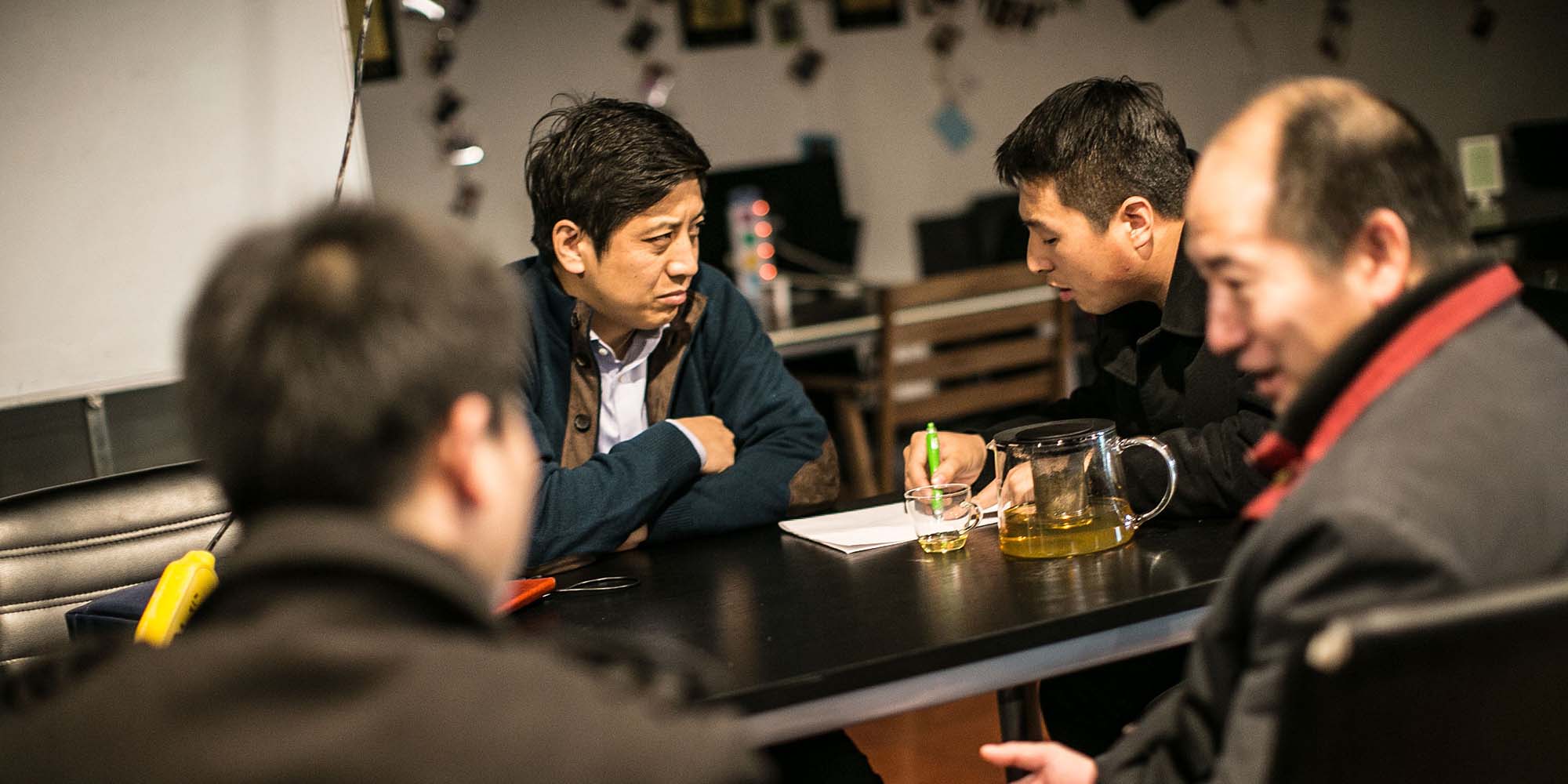 NEWS
Chinese Province Encourages State Staff to Become Entrepreneurs
Anhui's initiative is intended to create new businesses that will add over 2 million jobs to the local economy.
A province in eastern China has a message for workers at its state-owned enterprises, or SOEs: Leave your job and start your own business.
The Anhui government will provide financial assistance of up to 10 million yuan ($1.4 million) — in addition to technological support and training — for new startups launched by SOE employees, recent graduates, and returnees from foreign countries, state news agency Xinhua reported Monday. The new provision, announced on Oct. 25, allows employees to retain their salary and benefits while working on their own business ventures, with the aim to encourage them to pursue work outside of the public sector in a bid to boost the province's employment rate and "entrepreneurial spirit."
In China, employment at state-owned companies is often called "the iron rice bowl," as it guarantees a steady income, job security, and social welfare benefits for workers. Although the government historically supported these firms regardless of their economic performance, it now views many SOEs as bloated and inefficient. In May, China's cabinet announced that it would reform the wage system of state enterprises to increase market competitiveness and motivate employees to become more entrepreneurial. Unlike before, employees now have the choice of working on their projects, either part time or full time, while receiving reduced wages and employment benefits.
Another of the reform's major goals has also been to create more employment opportunities through newly established businesses. Anhui — home to 62 million residents — aims to add 700,000 new enterprises and 2 million jobs through the campaign, with more than 10 billion yuan in guaranteed loans set aside for the next three years to support the initiative. The program is in line with the policy that China's Ministry of Human Resources and Social Security introduced in March of last year to promote innovation and business ownership among SOE employees.
Su Hainan, vice director at the China Association for Labor Studies, told The Beijing News in response to last year's announcement that the reforms are part of the government's broader plan to promote entrepreneurship and break away from SOEs' "excessive and inflexible" personnel management. The policies, he added, also benefit workers at SOEs, as they're allowed to return to their former positions if their startups fail.
According to the new Anhui government guidelines, SOEs until 2020 must reserve the former positions and eligibility for promotions — as well as the social insurance — of employees who leave to start entrepreneurial initiatives. The policy is similar to one launched in February by China's eastern Shandong province that, in addition to offering entrepreneurs the option to return to their old positions, provides them with a base salary for the first three years of their ventures.
Editor: Bibek Bhandari.
(Header image: Men talk at a coffee shop for entrepreneurs in Beijing, March 29, 2015. VCG)