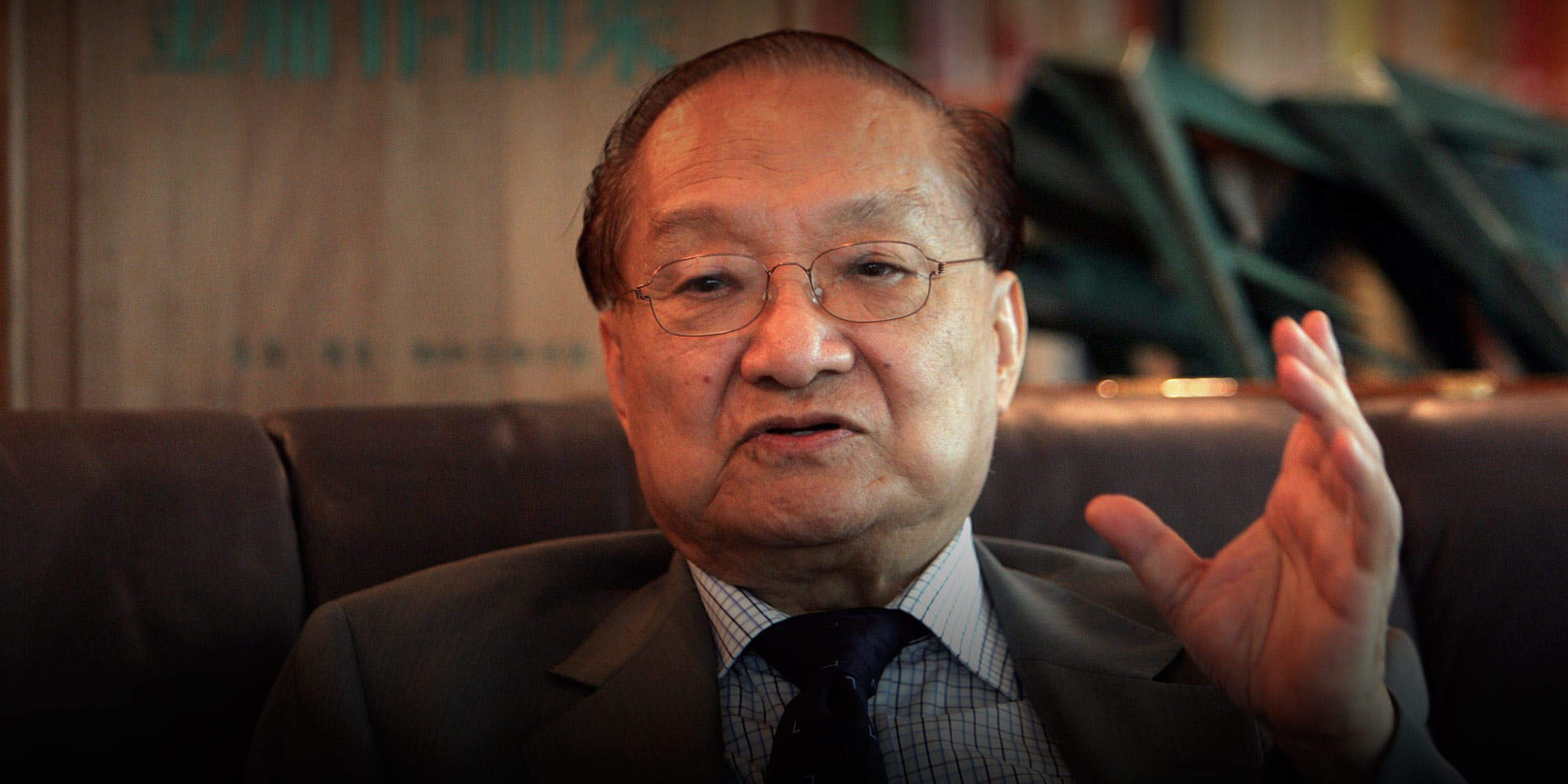 NEWS
Renowned Kung Fu Novelist Louis Cha Dead at 94
The Chinese-speaking world bids a bittersweet farewell to one of its most beloved contemporary writers.
One of China's most beloved writers has died at the age of 94, but his tales of swashbuckling heroes and enchanting heroines will live on for generations to come.
Louis Cha — also known by his pen name, Jin Yong — died at a hospital in Hong Kong on Tuesday after battling an undisclosed illness. Sixth Tone's sister publication The Paper confirmed the novelist's death with Ma Ka-fai, another Hong Kong writer. "The world has lost Master Jin," state-owned newspaper People's Daily wrote Tuesday night in an elegiac editorial to the giant of kung fu storytelling.
Cha was born in 1924 in the eastern Chinese city of Haining to a distinguished family with a lineage dating back to high-ranking officials of the Qing Dynasty. He held several literary jobs as a young adult, donning the hats of journalist, translator, and editor. Cha moved to Hong Kong in 1948 to accept a post with Ta Kung Pao, one of Hong Kong's most successful left-wing newspapers, and published a martial arts novel, "The Book and the Sword," under the pen name Jin Yong in 1955. He co-founded his own newspaper, Ming Pao, in 1959 and went on to write several popular and critically acclaimed novels, many of which have been adapted to film and television.
Cha has had a profound influence on China's younger generations. Wang Xiaolei, a well-known WeMedia blogger, weaves Cha's characters and plots into incisive social commentaries, and billionaire Jack Ma counts himself among Cha's biggest fans. Ma's company, e-commerce giant Alibaba, has encouraged its employees to adopt the names of fictional characters for internal communications. Ma's own pseudonym was inspired by Cha: He chose Feng Qingyang, a kung fu master from the novel "The Smiling, Proud Wanderer." In 2016, Ma recorded a video in celebration of the writer's birthday in which he called Feng Qingyang his teacher and said Jin Yong novels should be required reading for all.
Huang Qiping, a 31-year-old history teacher in Foshan, a city in southern Guangdong province, told Sixth Tone that he has been fascinated by Cha's writing ever since he first leafed through the pages of "The Legend of the Condor Heroes" in middle school. Almost two decades years later, Huang says he has read the novel cover to cover at least 10 times, and that he teaches the book to his students.
To Huang, what sets Cha's writing apart is its depth and nuance. He remembers eagerly devouring every tale set in Cha's martial arts universe, where heroes and villains walk on thin air, deliver death with the touch of a finger, and employ fabled techniques like the 18 palms to subdue dragons.
Gradually, Huang began to see that there was more to his beloved novels than fame and fighting. Take "Inclusiveness shall make thee a man," Huang's favorite line from "The Legend of the Condor Heroes," his favorite novel. "Just like in martial arts, only people who are truly open-minded can reach the apex of their lives," Huang said. "Adopting this mentality has had an immeasurable impact on my life."
Additional reporting: Fan Liya; editor: David Paulk.

(Header image: Louis Cha poses for a photo at his home in Hong Kong, Aug. 12, 2004. Cui Jun/Beijing Youth Daily/VCG)