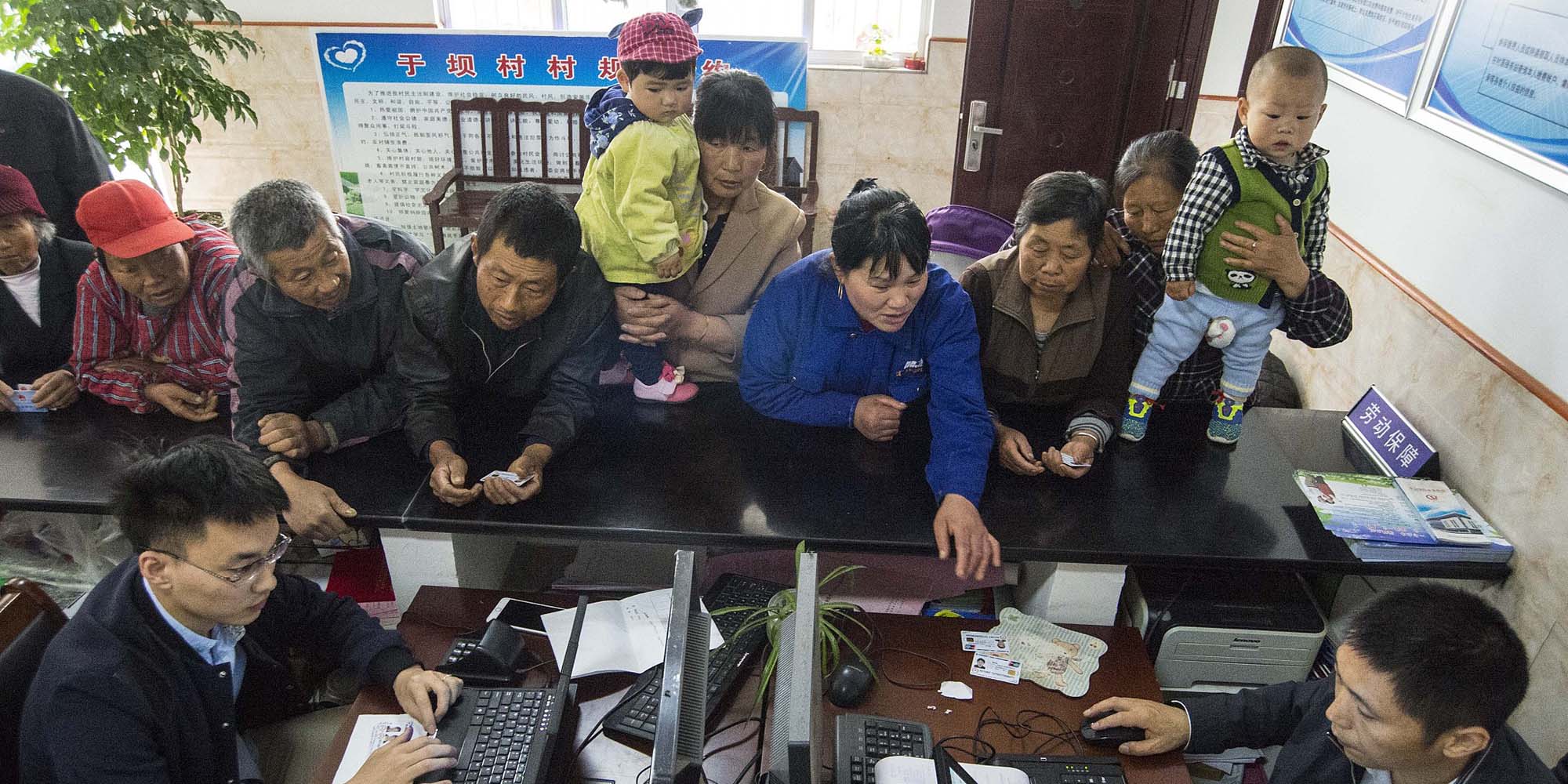 NEWS
China Plans to Blacklist Citizens for Misusing Social Security
The guideline to curb fraudulent activities from individuals and companies will go into effect by the end of the year, according to the draft proposal.
Chinese authorities plan to introduce a blacklist system by the end of the year that specifically targets those who pocket social security benefits, China News reported Tuesday.
Under the new rule, individuals or companies involved in social insurance misconduct — such as refusing to pay insurance fees and benefits, forging certification materials, and illegally trafficking personal data — could be barred for up to five years from working at public offices and traveling by plane or train, according to the report. China's Ministry of Human Resources and Social Security first published the draft guideline on Oct. 16 to gauge public opinion.
China's social insurance system includes several components — such as pensions, medical insurance, work-related injury insurance, unemployment insurance, maternity insurance, and a housing provident fund — which employers are required to cover by law. Loopholes in social insurance levies, as well as individual fraud cases, have contributed to widening the pension-fund deficit, leaving millions of social security-dependent senior citizens in harsher conditions.
Chinese enterprises are also part of the problem, as more and more companies increasingly shy away from their insurance responsibilities. More than 70 percent of companies failed to pay state-mandated social insurance premiums for their employees, and 32 percent of them only paid the standard minimum, according to a report published this year by an independent social insurance agency. In August, a court ordered Changzhou Yuhua Glass Co. Ltd. to pay social insurance worth over 2 million yuan ($290,000) in arrears after they were found not to have provided it to their employees.
This is not the first time that the Chinese government has attempted to blacklist people for dishonest behavior. In March, authorities outlined punishments under China's nascent social credit system — a personal scoring method being developed to promote good behavior among citizens — noting that individuals who spread rumors, are engaged in fraudulent activities, or misbehave on airplanes could be banned from flying and taking trains for a year.
China's social-credit blacklist has accumulated over 12 million names as of the end of October, according to an official estimate.

Editor: Bibek Bhandari.
(Header image: Employees request to activate social security cards at a bank in Hai'an, Jiangsu province, May 7, 2016. Xu Jingbo/VCG)