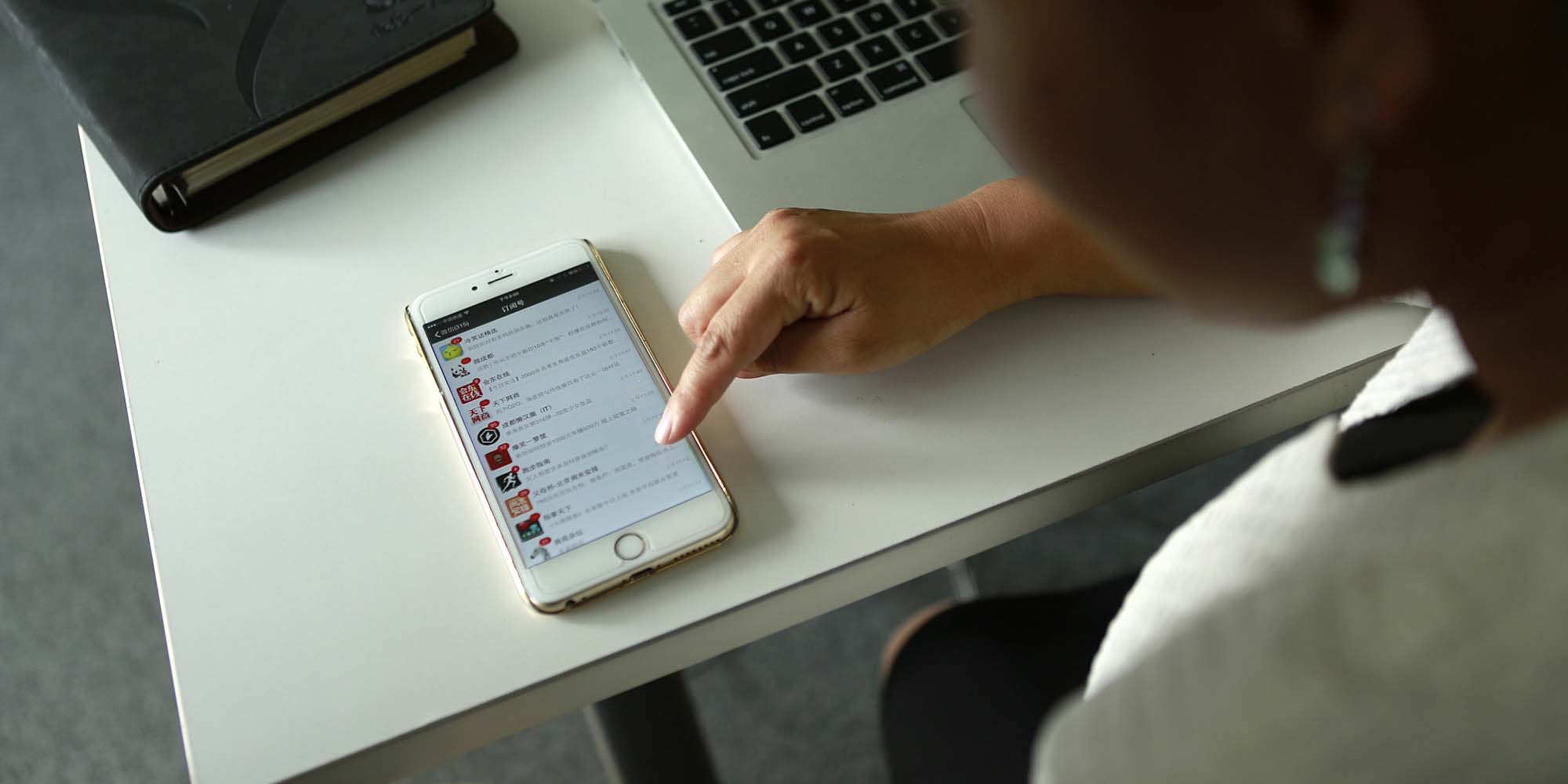 NEWS
Report on Dodgy Property Practices Exposes Flaws in WeMedia
Content creators are a loud collective voice in China's chaotic media landscape, but the country's burgeoning WeMedia industry isn't immune to growing pains.
If you're a developer about to put a new property on the market, what's the best way to ensure that it's well-received by the public? In China, one common answer is to pad the pockets of real estate industry bloggers and independent media outlets.
According to an investigative report published Monday by Shanghai-based news magazine Xinmin Weekly, property-focused WeMedia accounts — news platforms run by content creators on WeChat, Weibo, and other social apps — receive millions of yuan in hush money from property developers and other industry businesses hoping to avoid negative press. By Tuesday, the article had been viewed over 100,000 times, the maximum number displayed on WeChat, and sparked discussion on the poorly policed, Wild West world of WeMedia.
WeMedia plays a vital role in Chinese society, which can't always rely on traditional media to give a complete picture of what's going on in the country. Just as Facebook had become a major news source in the West, Chinese millennials rely on WeChat for a large portion of their media diet. WeMedia accounts hold businesses, institutions, and individuals accountable by expressing views that might be a step off from the Party line, or by shedding light on a wide range of issues such as substandard meals at Shanghai schools. However, they've also been criticized for spreading unfounded rumors and adopting dubious monetization schemes.
In this recent case, Xinmin Weekly alleged that a developer in northern China's Hebei province had invited over 100 real estate-focused WeMedia bloggers to a conference in Beidaihe, a beach resort town not far from Beijing, and showered them with gifts. In the months that followed, the bloggers took a distinctly positive tone when writing about the company.
According to the article, many prominent real estate bloggers are former journalists and industry insiders who are intimately familiar with the market and well-connected enough to wield their influence if needed — and this wins them a certain amount of attention from businesses and those who run them.
With the number of internet users in China eclipsing 800 million this year, WeMedia is the wave of the present. From January 2017 to June 2018, over 150 WeMedia accounts raised at least 10 billion yuan ($1.4 billion) from investors. The most common way for WeMedia accounts to monetize their content, meanwhile, is through advertising.
Xinmin Weekly pointed to a trend: Developers that advertised widely on WeMedia accounts received more positive coverage, and those that didn't were more often maligned. The article said that one WeMedia account had received 30,000 yuan in hush money from a housing project in the city's Putuo District.
On Tuesday, state-owned Xinhua News Agency and People's Daily, reposted Xinmin Weekly's report, while other media outlets weighed in on how the pay-for-praise phenomenon plagues industries besides real estate. Journalists, for example, are often lavished with hongbao — red envelopes stuffed with cash — when they attend corporate press events.
In the past few years, China's WeMedia accounts have seen their fair share of lawsuits and other controversies. In February 2017, Alibaba sued a blogger who mixed up Tmall and Taobao, two platforms owned by the e-commerce giant. And in May of this year, a WeMedia account was shut down after it sexualized a woman who was allegedly killed by her Didi driver.
Upon coming into effect in June 2017, China's cybersecurity law applied national standards to China's internet for the first time. Under the new law, a number of popular WeChat accounts were shut down for violations of personal privacy, right to reputation, and intellectual property.
Editor: David Paulk.
(Header image: A woman scrolls through the public WeChat accounts she follows, Beijing, April 29, 2015. VCG)