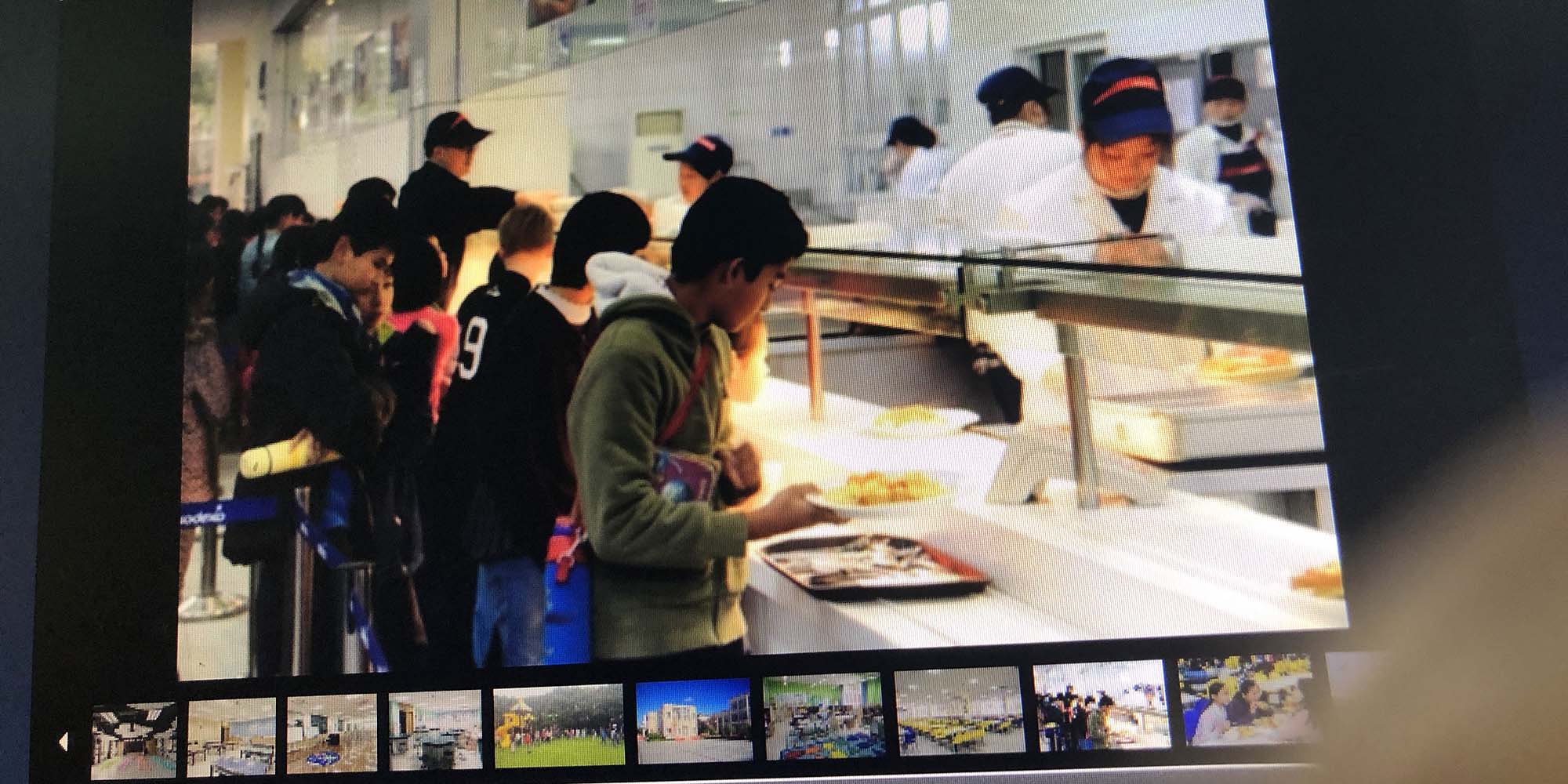 NEWS
Shanghai School Investigated for Serving Substandard Meals
The SMIC Private School and its food supplier say they take 'full responsibility' and promise to rectify the problems.
China's quality control watchdog is investigating one of Shanghai's international schools for serving low-quality lunches using expired ingredients.
The Market Supervision Administration in Shanghai announced Saturday that SMIC Private School had served rotten tomatoes, improperly stored meat, and expired spices — all prepared by the subsidiary of a British company — and suspended lunch service at the school pending an official inquiry.
"We are working to determine whether the school and its food supplier have broken any laws," the statement said. "To prevent similar cases from happening, all school cafeterias in the district will be examined."
Food safety has been a top concern for many Chinese parents, as children continue to be hospitalized from eating unsanitary food at the city's schools. Parents of SMIC students, though, first became concerned about student meals not for their cleanliness but for their measly size, after a photo of one lunch was posted Thursday in a parent-teacher group on the messaging app WeChat, according to an article shared on a WeMedia account.
However, when some parents visited the school to demand answers the following day, they also asked to inspect the cafeteria kitchen, the Shanghai-based Xinmin Evening News reported. They discovered that perishable meat and vegetables were being stored at room temperature and may have spoiled, and that the packaging for spices was tampered with to cover the expiry date. The parents immediately reported the case to police that same evening, with Market Supervision Administration investigators dispatched to the school shortly thereafter. 
The SMIC Private School, which was founded by Semiconductor Manufacturing International (Shanghai) Corporation in 2001, is known for its steep tuition fees that can cost parents over 100,000 yuan ($14,400) annually. The school has more than 2,900 students from 25 countries.
On Sunday, SMIC acknowledged the lapse in its quality control and announced a list of corrective measures. And on Monday, Shanghai Eurest Food Technologies Service Co. Ltd., the subsidiary of U.K. company Compass Group PLC that ran the cafeteria, said it would suspend its catering services at several international schools in Shanghai.
Shanghai authorities have also fined four domestic and international establishments in the city for violating food safety regulations, online news outlet Shine reported Monday. While the Shanghai Disney Resort was fined 50,000 yuan for using expired ketchup in one of its food stalls, one of the city's Carrefour outlets was fined the same amount for selling a ginger beer brand with excessive food additives. 
Editor: Bibek Bhandari.
(Header image: A screenshot from The SMIC Private School's website shows students choosing dishes at the cafeteria.)