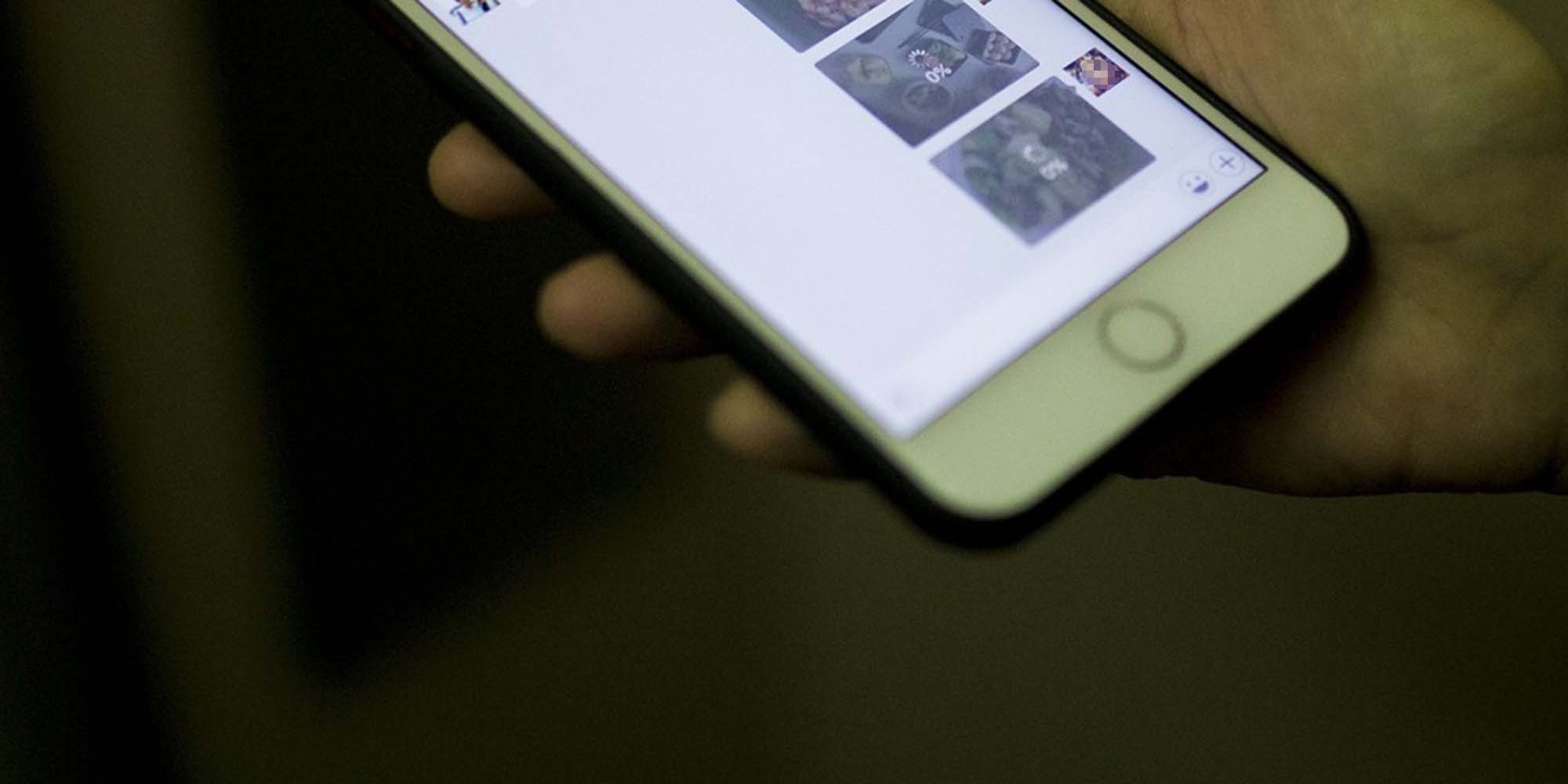 NEWS
WeChat Group Admin Jailed for Members' Porn-Sharing
A 31-year-old man has been held legally accountable for illicit content shared in a WeChat group he manages.
The administrator of a chat group on social app WeChat has been sentenced to six months in prison in Yunnan for spreading pornographic content, local media reported Tuesday.
The man, a native of the southwestern province surnamed Luo, created a WeChat group called "Border Antique Auction" in February of last year. In March of this year, when someone in the group proposed that members be allowed to share pornographic stickers and videos, the 31-year-old agreed. To avoid detection by authorities, Luo changed the group's name frequently.
Local police found that a total of 515 pornographic videos were shared in the group over a span of just 10 days in early April. By then, the group had attracted some 150 libidinous members. Luo was arrested in May and pleaded guilty at his trial in August.
Under China's Criminal Law, distributing pornographic books, videos, or photos is punishable by up to two years in prison — or more severely when such activity targets minors. As a first-time offender, Luo was given a relatively lenient penalty of six months.
Because messaging apps like WeChat and QQ serve hundreds of millions of people in China, prohibited content — such as pornography, violence, abuse, scams, and gambling — can often be difficult to police. To deter such behavior, the Cyberspace Administration of China implemented a new regulation in October 2017 that made group administrators legally responsible for content shared under their watch.
When reached by Sixth Tone on Wednesday, WeChat's security team said the app encourages users to flag any pornographic media they might see on the platform. Once a violation is confirmed, WeChat restricts access to its app for the accounts involved and reports the case to police. "Since the beginning of this year, we've assisted the police in Guangdong, Jiangsu, and Shanghai, among other provinces, in cracking down on cases involving the spread of illegal pornographic content," the security team said in its statement.
Even prior to the new rules being passed, a similar case in northern China's Inner Mongolia saw a WeChat group administrator punished for spreading unlawful content: After he had invited a friend to share 60-plus pornographic videos in a group with over 300 members, both men were arrested in September 2016 and given one-year suspended sentences.
Prior to the recent case in Yunnan, there had been multiple instances of chat group admins punished for promoting gambling. Official data released by WeChat in February showed that the app had identified over 2,300 gambling-related chat groups. In 2016 and 2017, WeChat's parent company, internet giant Tencent, assisted police in solving 28 online gambling cases involving over 1 billion yuan ($144 million) and leading to the arrest of over 100 suspects.
Editor: David Paulk.
(Header image: A man sends images to his WeChat contacts in Wuxi, Jiangsu province, Sept. 23, 2017. VCG)