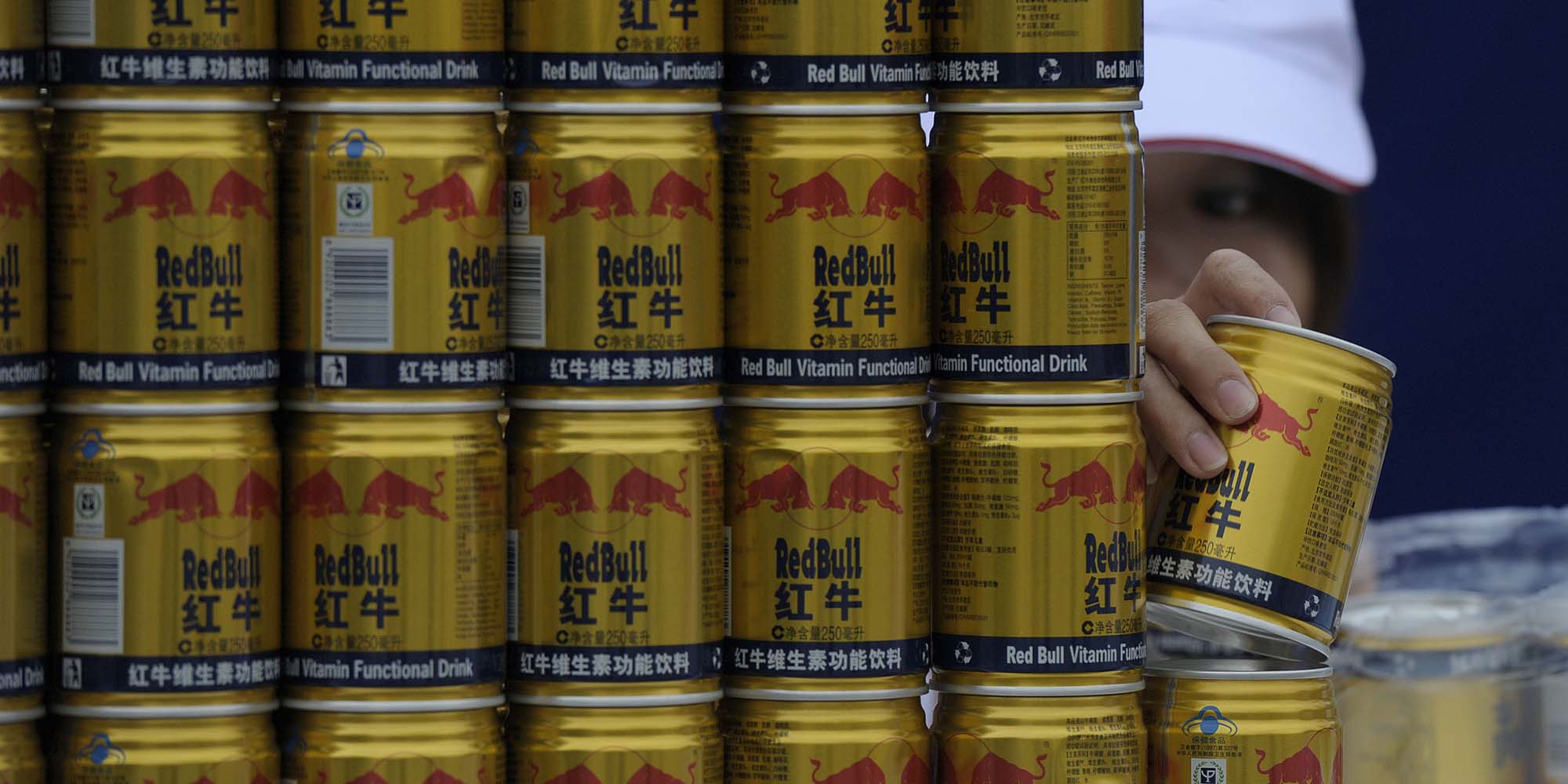 NEWS
Red Bull Continues Its Battle With Chinese Counterpart
Red Bull China denies the Thai company's claim that its brand rights have expired and says the media's 'unscrupulous rhetoric' is hurting business.
Popular Thai energy drink brand Red Bull may need a sip of its own sugary beverage as the company becomes further embroiled in operational and trademark disputes with its Chinese counterpart.
Red Bull Vitamin Drink Co. Ltd. — commonly known as Red Bull China and managed by the Reignwood Group — claims that it is still entitled to use the brand name for another 30 years based on a joint agreement signed with the original Thai company in 1995, financial outlet Caixin reported Tuesday. However, since 2016 the Thailand-based T.C. Pharmaceutical Industries Co. Ltd. has accused its Chinese counterpart of using an expired licensing agreement to continue profiting from the Red Bull brand.
In a lengthy statement Tuesday, Red Bull China said the "unscrupulous rhetoric" from recent media reports has disrupted its production and sales, with the company asserting that the trademark is a part of the joint venture assets. Though it signed an agreement with T.C. Pharmaceutical under foreign investment guidelines from 1995 that only granted a 20-year joint venture deal, Red Bull China claims the two parties had agreed to a 50-year term.
Red Bull China has not released the documents from the agreement, and the company's public relations officer told Sixth Tone on Wednesday that it cannot reveal any additional details due to pending legal matters. The company told the Beijing Business Today that it is applying to prolong its operational license with relevant authorities in China. 
Chaleo Yoovidhya, the late Thai tycoon, created the Red Bull energy drink in Bangkok in 1966 and established another company in China's southern Hainan province in 1993. In 1995, he partnered with Chanchai Ruayrungruang from the Reignwood Group and set up Red Bull China in Shenzhen to better tap into the country's domestic market. However, the Shenzhen company was re-registered in Beijing in September 1998 to change its status from an entirely foreign-funded firm to a Sino-foreign joint venture company.
China has been one of the most important markets for the energy drink brand, but its sales figures and market share have slumped, partly due to rising competition as well as the ongoing legal battles. The rift between the Thai and Chinese companies has resulted in over 20 lawsuits since August 2016. Last year, T.C. Pharmaceutical sued ORG Packaging Co. Ltd., the Chinese packaging supplier for Red Bull China, for using the Red Bull trademark without a license.
Editor: Bibek Bhandari.
(Header image: A woman sells Red Bull energy drinks in Kunshan, Jiangsu province, Sept. 22, 2012. VCG)