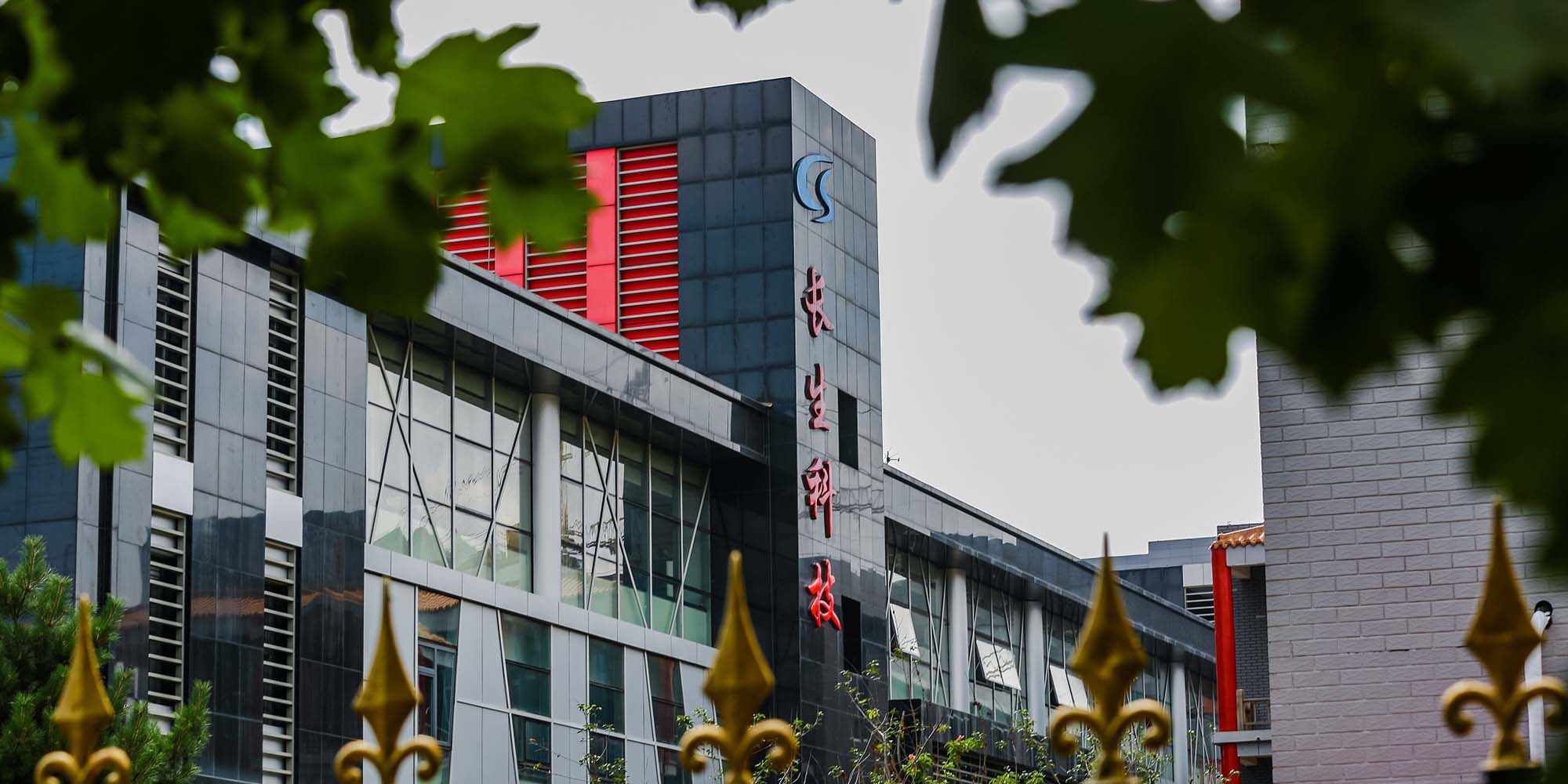 NEWS
Vaccine Maker Fined $1.3 Billion After Scandal
Experts say enormous financial penalty puts Changchun Changsheng on its last legs.
Chinese rabies vaccine maker Changchun Changsheng Life Sciences Ltd. was fined over 9.1 billion yuan ($1.3 billion) and had its production license revoked as punishment for falsifying data and producing ineffective vaccines for babies.
China's drug regulator imposed the penalties on the unit of Shenzhen-listed Changsheng Bio-Technology Co. Ltd. and banned 14 company executives from working in the drug sector, the China Food and Drug Administration (CFDA) said Tuesday. Some executives may face criminal charges. "This is the most stringent administrative penalty on record," an official at the CFDA told financial news outlet Caixin. "The company must be held responsible for its intentional fraud."
Separately, the China Securities and Regulatory Commission (CSRC) said Tuesday that it imposed an additional fine of 600,000 yuan on the Shenzhen-listed parent. Four executives, including Chairwoman Gao Junfang, were banned for life from entering the securities market because of violations of disclosure requirements related to the vaccine scandal, according to the CSRC statement.
The northeastern Jilin province-based company was accused of producing and selling nearly 500,000 doses of poor-quality vaccine for diphtheria, pertussis, and tetanus, a group of bacterial diseases, according to a previous report by the official Xinhua News Agency. The company has halted production, and 18 employees were arrested in July. The authorities ordered a recall of Changsheng's products from Chinese and foreign markets, even though no injuries or deaths were reported from use of the company's vaccines.
The scandal sparked public outrage and led to the downfall of several senior officials, including a vice governor of Jilin and the Party secretary of the State Administration of Market Regulation, which oversees drug regulation.
Some analysts said it might be difficult in practice to collect the hefty fines or force the company to delist from the stock market. The total assets of the company were about 8 billion yuan by the end of the first quarter, according to the company. "The company for sure will die after being handed 9.1 billion yuan in fines," one analyst said, adding that there are concerns about the interests of the company's minority shareholders.
Changsheng plans to set up a special compensation fund for its rabies vaccine scandal and will pay as much as 650,000 yuan per person to those who have suffered from the vaccine, the company and government authorities said Tuesday. Trading of Changsheng shares has been halted since Aug. 31 after it failed to disclose its half-year earnings on time. The company, with a market capitalization of 3.17 billion yuan before the suspension, is rescheduled to release its interim report Oct. 31.
This is an original article written by Wang Luyao, Di Ning, and Bonnie Cao of Caixin Global, and has been republished with permission. The article can be found on Caixin's website here.
(Header image: An exterior view of the Changchun Changsheng Life Science Ltd. headquarters in Changchun, Jilin province, July 24, 2018. VCG)