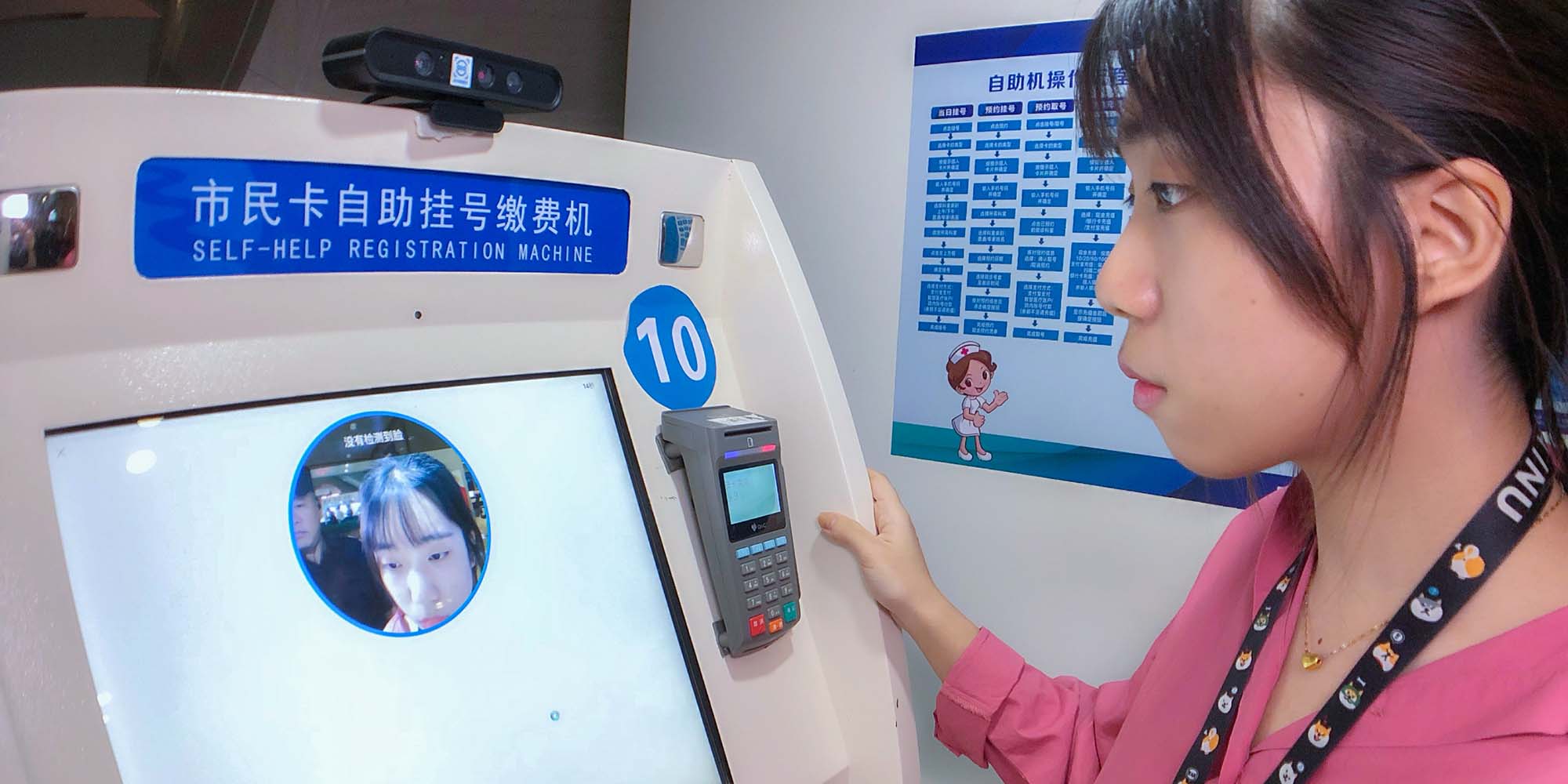 NEWS
Zhejiang Hospital Scans Faces to Register Patients
New Alibaba-backed system aims to reduce the notoriously long waiting times at Chinese hospitals.
At a hospital in eastern China's Zhejiang province, patients are now able to sign in not by presenting identification, but by having their faces scanned, state media outlet People's Daily reported Tuesday.
As of Oct. 15, the new system — co-developed by Alibaba's health care arm, Ali Health, and the health department of Yuhang, a suburban district of Hangzhou — now allows anyone with health insurance and a mobile payment account to register at Yuhang First People's Hospital more quickly and efficiently.
"Patients no longer have to search through the mess for their national ID cards, bank cards, or phones," Li Xiaojun, the hospital's deputy director, told People's Daily.
The first step is for patients to link their accounts on Alipay — an Alibaba-affiliated mobile payment app used by an estimated 870 million people — to the hospital's system using a self-service machine. Then when the patient enters a consultation room, medical staff can verify their identity in just a few seconds. When the consultation is finished, the patient can pay with their medical insurance or Alipay simply by having their face scanned. (Alipay's top competitor, WeChat Pay, is not accepted under the new system.)
"We are considering expanding this service to cover other hospitals in Yuhang after the facial-recognition technology is well-established," Ma Weihang, deputy director of Zhejiang's health and family planning commission, told Sixth Tone.
China is a world leader in facial recognition, which has seen a wide variety of applications across the country in recent years, including checking class attendance, screening railway passengers, catching jaywalkers, nabbing wanted suspects at concerts and beer festivals, and preventing drowning deaths. In April of this year, Alibaba invested $600 million into a Hong Kong company that specializes in the technology.
The hospital's system uses custom 3-D cameras in combination with Alipay's biometric technology and user data to match faces against photos in the Ministry of Public Security's database with 99.99 percent accuracy, according to People's Daily. Head wounds and bandages, however, could impede the system's performance.
Editor: David Paulk.
(Header image: A woman registers at Yuhang First People's Hospital by having her face scanned, Hangzhou, Zhejiang province, Oct. 15, 2018. Courtesy of the hospital)