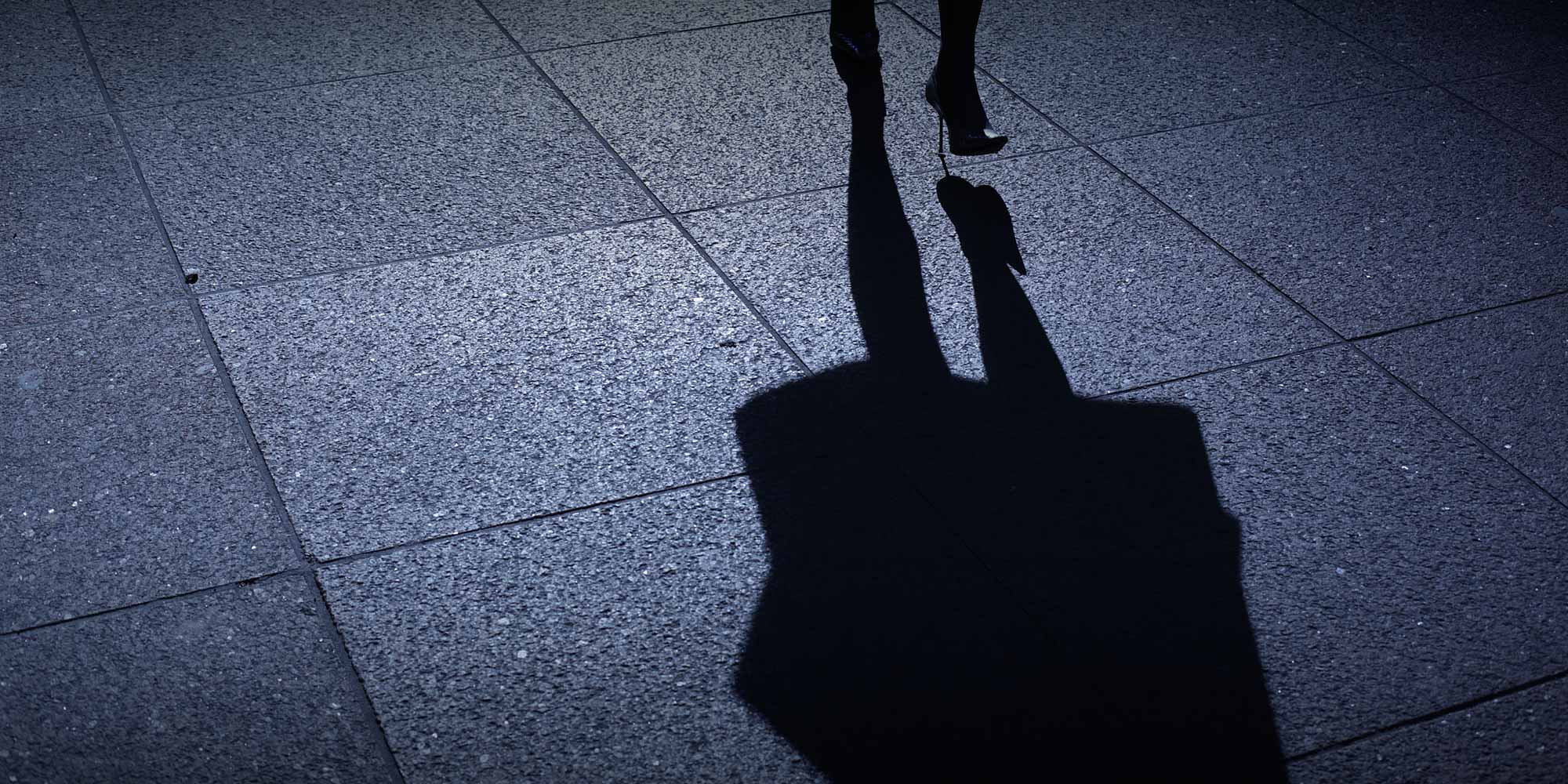 NEWS
Lawyer Allegedly Choked, Strip-Searched by Guangzhou Police
City authorities on Wednesday said they found no evidence to support Sun Shihua's claims of abuse and humiliation.
A lawyer has accused authorities in southern China's Guangdong province of assault and illegal search and seizure, sparking wide discussion on the lack of checks to police power.
Sun Shihua, a lawyer with 18 years' experience in civil and commercial law, posted a letter on a public account on social app WeChat on Sunday, alleging that an officer had falsely accused her of assaulting him during her visit to the Hualin police station in Liwan District, Guangzhou. He then began choking her, she said, and later had her strip-searched.
On Wednesday, however, the Guangzhou police stated on their public WeChat account that Sun had not been assaulted or humiliated. "The officers conducted a full body check — questioning and gathering information — according to normal protocol," said the statement.
According to her post, Sun had accompanied a client, Li Xiaozhen, to the station on Sept. 20 to help her apply for bail for her husband, a long-time petitioner who had been criminally detained for "disturbing the work of state organs" while trying to take grievances to higher authorities in Beijing. When one officer told Li to send the bail application to the station by mail, with no explanation for why this more time-consuming process was necessary, Sun said she asked for his name and badge number — and that he then began shouting at her.
"All of a sudden, he threw his work ID card at me," Sun said in a phone interview with Sixth Tone on Tuesday. "I was taken aback, and raised my arms to defend myself. That's when he started yelling, 'She's attacking the police!'" Sun said several staff then seized her, and the officer who had been shouting at her, surnamed Chen, put his hands around her throat and began strangling her. "For a while, I lost consciousness," she said. In their announcement on Wednesday, the police disputed Sun's account, claiming she had grabbed the officer's ID card.
Zhang Wuzhou, a 49-year-old petitioner who was at the police station with her 4-year-old nephew, witnessed the incident and recorded videos with her phone. "Her eyes were rolling back in her head because she was choking," she told Sixth Tone, referring to Sun. Zhang said her phone was later taken by the police, who deleted the videos.
Sun said she was then brought to a closed case-handling area and asked to take off her clothes behind a thin cloth curtain so that the police could "check if she was carrying a deadly weapon." Afterward, she said police interrogated her intermittently for six hours without explanation, before releasing her at midnight.
Sun told Sixth Tone she felt utterly humiliated, and now trembles at the sight of an officer or a police station. "I don't want to talk about the details anymore," she said.
Li, Sun's client, told Sixth Tone that when she was released from her own interrogation at around 5:30 p.m., half an hour after the alleged altercation, she saw Sun standing in the case-handling area surrounded by several officers. "Her face and eyes were red," Li said. "I didn't know whether she'd been beaten or crying."
The Hualin police station declined Sixth Tone's request for a phone interview, saying they would only accept interviews from reporters who presented themselves in person.
According to Sun, there were surveillance cameras at the station: She wants the police to make the footage public and show what really happened. In their announcement on Wednesday, however, the Guangzhou police said they had reviewed the security footage and found no evidence of violence or excessive force — a claim Sun's husband, also a lawyer, vehemently disputed in a post to his WeChat Moments social feed.
Li and the witness, Zhang, told Sixth Tone that they, too, were subjected to strip searches the same day. Zhang said that when she refused to delete the videos she had recorded of the male officer choking Sun, she was called in for interrogation, and that when she refused to be searched, officers began forcibly removing her clothes. They didn't succeed in fully stripping her but were able to confiscate her phone.
Li, meanwhile, said she had experienced similar treatment before. On Sept. 6, when she was interrogated at the same station for her and her husband's case — she had been released on bail to care for their young child, while he remained in detention — she was also asked to take off all her clothes while a male officer stood just a few meters away, with only a thin cloth separating them. "I'm sure he could see me from that angle," she said.
Sun's alleged abuse has sowed anger and insecurity in China's legal community. "I don't want to be a lawyer anymore, especially for criminal defense," one lawyer posted on her Weibo microblog account on Tuesday in response to the news.
The incident has also raised questions about whether the police could have been acting within their rights — and if so, whether those rights need to be curtailed. Xu Xin, a criminal lawyer, told Sixth Tone that laws and regulations in China have given police the authority to call in suspects and search them, but only under certain legal parameters. "Whether this case falls within those parameters will be clear as soon as the police disclose the surveillance footage," Xu said.
Lawyers are a vulnerable group, especially when their cases involve human rights issues. In December 2017, two lawyers in a land requisition case were beaten and hospitalized after a court hearing. In June 2016, an attorney in a contract dispute case was beaten at a courthouse after he refused to turn his phone in for inspection. The incident prompted hundreds of lawyers and scholars to sign a petition condemning the court.
In an article published on the Chinese website of the Financial Times on Tuesday, Zhang Qianfan, a professor at Peking University and an expert in China's constitutional law, called the insults Sun endured a crime against women. "Whatever the reason, the violence against Sun is a flagrant abuse of official power," he wrote. "The officers involved have violated criminal law."
Sun, for her part, reported the case to the Liwan District police within hours of her release. Both the Liwan District police and the Guangzhou municipal police interviewed her but did not communicate further in the weeks that followed.
The Liwan District police told Sixth Tone on Tuesday that the Guangzhou municipal police are responsible for commenting on the case to media. Sixth Tone's calls to the municipal police went unanswered on Tuesday, but the same day, the city authorities told The Beijing News that they were investigating the case.
Contributions: Yang Ziyu; editor: David Paulk.
(Header image: E+/VCG)