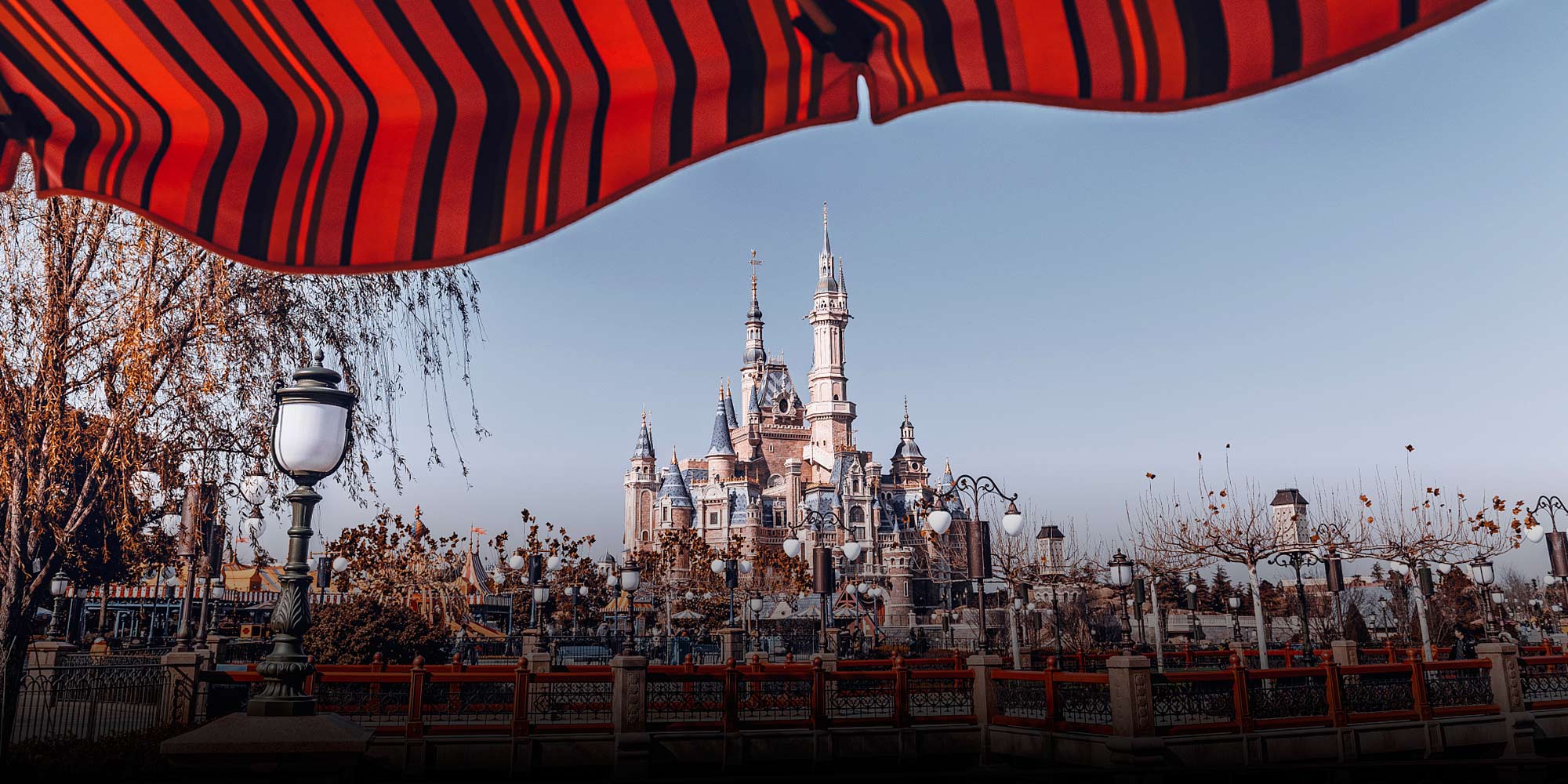 VOICES & OPINION
My Search for China's Best Theme Park
China has built dozens of theme parks in recent years, but are they any good?
There's nothing I love more than giving a good rating.
When I eat, I rate the dishes; when I stay in a hotel, I rate the towels; I'll even rate the ambience of the bathrooms I use.
It's an odd hobby, perhaps, but it came in handy in the 1990s, when I spent five years working as a quality auditor — essentially a paid rater — for the Beijing Association for Quality. Then, seven years ago, I joined Shanghai Jiao Tong University's Overseas Education College as part of a program to rank corporate training programs. And more recently, I've spent the past four years working on a very different — though in my mind, far more stimulating — project: searching for China's best theme park.
In 2014, two years prior to the formal launch of the Shanghai Disney Resort, Shanghai Jiao Tong University founded the Institute of Theme Parks (ITP) — the only such institute in all of China. Despite the exponential rise in theme park construction across the country, the industry has long been overlooked by Chinese researchers. The idea behind the ITP was to encourage the study of this field by establishing the world's first Doctorate of Business Administration (DBA) in theme parks and scenic areas — as well as a mini-MBA in the same field — and to help disseminate the results of our research to theme park operators around the country.
Theme parks may seem like a relatively insignificant industry in the grand scheme of things, but rising incomes and increasing amounts of leisure time mean they're poised to play a more prominent role in China's tourism economy. China did not institute the 40-hour workweek until 1995, but there is already talk that advances in technology could lead to a 36-hour or even 32-hour workweek in the near future — as it has in some developed countries, such as France. Assuming these advances do not instead cause mass unemployment, all this extra free time should unleash pent up demand for leisure activities and goods from China's rising middle class.
If researchers have overlooked these trends, property developers have not. Between 2014 and 2018, China added an average of 20 new theme parks a year. In total, ITP has identified almost 400 theme parks around the country, and there are few major Chinese cities without at least one. These parks tend towards the gargantuan and offer a comprehensive entertainment experience — including everything from rides to theme hotels and restaurants. Their size also means they are generally located on the outskirts of major cities, where real estate is cheaper. The flipside is that they require a significant time commitment to enjoy — at least a full day, often more. If a shorter workweek really is imminent — still a big if, at this point — theme parks may prove to be one of the biggest winners.
Yet while the industry is booming, there are also signs that it may be getting out of control. Competition is fierce, and currently only about 10 percent of China's theme parks are profitable. One of the biggest issues is quality control: Few in the theme park industry have a clear idea of what actually makes for a good customer experience. While some parks deliver visitors a high-end, enjoyable romp, others offer little beyond derivative, mediocre rides and boring attractions.
Far too many of China's newly built parks merely copy features from each other without any real awareness of what is actually worth copying. This is partly because developers are more concerned with short-term profits than long-term growth — in many cases, they only build a theme park to justify holding on to massive pieces of potentially valuable land located just outside major urban areas — but also because there's no clear hierarchy within the industry.
That's where my team comes in. This July, the ITP published its inaugural Theme Park Industry Awards. Our goal was to gather data on Chinese theme parks, then publicize what we saw as the industry's best practices, thereby pushing China's theme park and tourism industries toward a more positive direction.
As one might expect, however, it is not exactly easy to measure how "fun" a theme park is. Some of the more commonly cited theme park rankings primarily just measure attendance, despite the fact that luring in customers is only one small part of building a successful theme park. Chinese theme parks aren't struggling to turn a profit because they can't attract enough visitors; rather, it's because they can't convince those already in the park to spend more on additional services like food and drink. Ticket sales make up 70 to 80 percent of revenue at Chinese parks, compared to 30 percent at international parks.
After studying the competition, my team and I decided to try a new approach. Over the past few years, China has invested heavily in big data technology and analytic techniques, and I was curious whether or not these methods could be applied to theme parks. We settled on a combination of expert evaluations and so-called convolutional neural networks, analytical techniques that allow machines to "read" and categorize visitor experiences based on written descriptions — in this case over 400,000 reviews posted on Chinese travel websites. We then broke the results into 12 categories, measuring everything from rides and dining options to park themes and overall service quality.
As we expected, the Shanghai Disney Resort swept the competition, winning nine categories — including "Most Popular Theme Park," ahead of the domestically based Chimelong Group, which claimed both second and third place with its Chimelong Ocean Kingdom and Chimelong Paradise parks, respectively. Overall, our data made it clear that Chinese brands still lag far behind their international peers, in part due to a lack of viable intellectual property. When Disney designs a park, it can draw inspiration from its decades of popular characters and stories. Too many Chinese parks, perhaps feeling pressured to compete with Disney right off the bat, rely on offshoot attractions with subpar execution.
Increasing tourism revenue is a key part of China's strategy as it pivots to a service-based economy. But the barriers to international travel are also lower than ever before. Theme parks are a way for cities to keep residents' tourism dollars at home, but not if they offer mediocre, derivative experiences. Chinese tourists can always find better uses for their money, such as nearby national or provincial parks, or short trips abroad.
It is our hope that our theme park rankings can help consumers identify which theme parks are worth their money, and which are not. But more than that, we want to improve the overall state of the industry. China's theme park industry — and, more broadly, its tourism industry — is still young, and it is important now to separate the wheat from the chaff. By drawing on new technology and analytical techniques, we can identify exceptional theme parks and theme park managerial practices, as well as push other parks to either follow suit or fold.
It may seem as if there is plenty of time to fix these problems, but Chinese consumers are already getting frustrated with subpar travel experiences, and it's become increasingly common to see angry tourists post scathing accounts and reviews on the internet. Earlier this year, for example, the well-known travel destination "Snow Town" in northeastern China went viral for all the wrong reasons, including rampant price-gouging and deceptive booking practices.
Although occasional bad eggs may not seem like a big deal, if China wants to keep travelers and their money close to home, its tourism industry must improve — and fast. Our rankings are just a start, but I believe they represent a good first step toward ensuring that, if and when Chinese families do decide to visit a theme park, they can book their trips with confidence.
Translator: David Ball; Editors: Wu Haiyun, Kilian O'Donnell.
(Header image: The Shanghai Disney Resort, Shanghai, Jan. 9, 2018. Lü Wei/VCG)