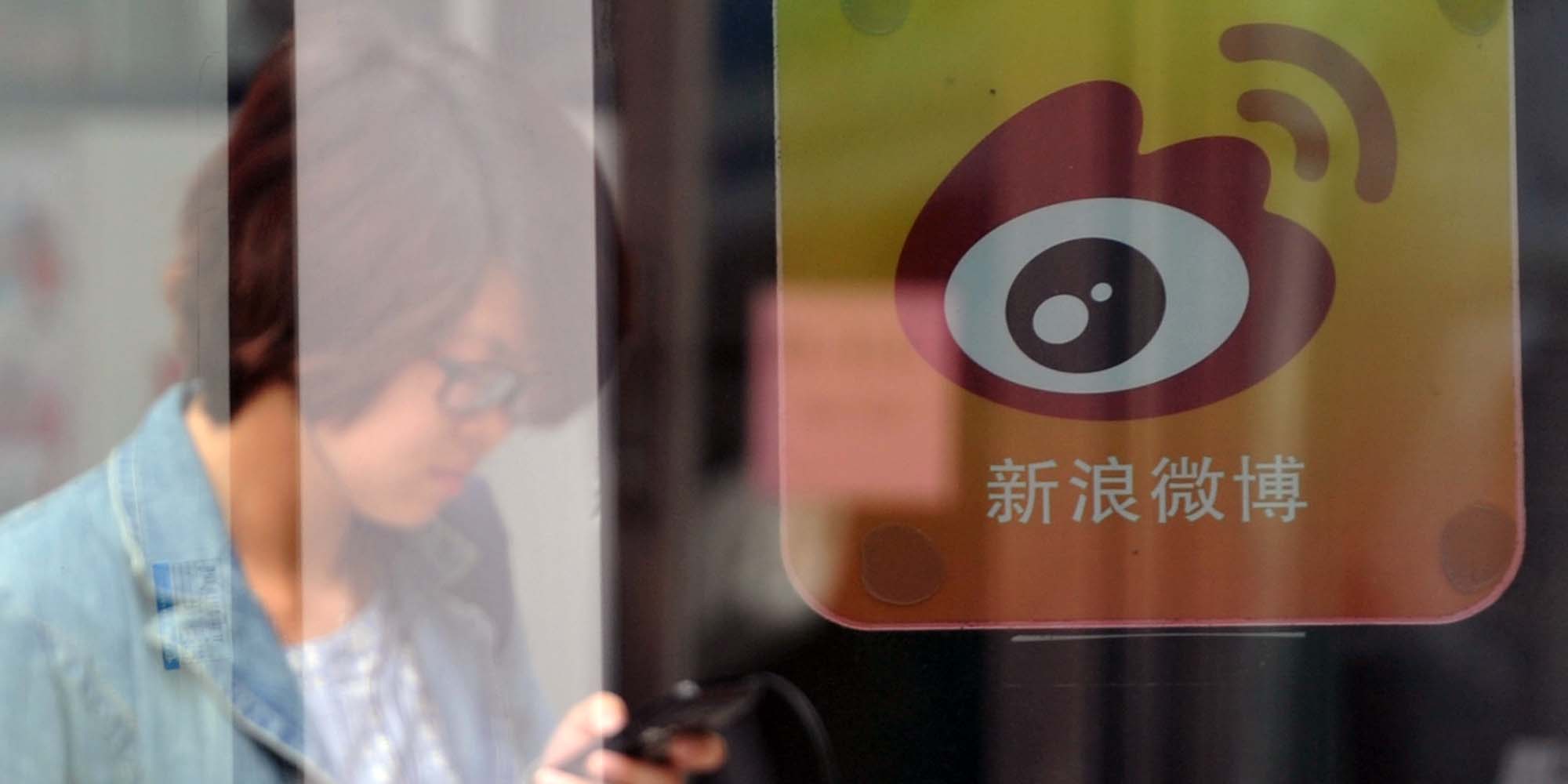 NEWS
Weibo's Most Influential Users Can Now Silence Their Critics
Microblogging site says temporary commenting ban will create a more harmonious online environment, but netizens say it violates their right to free speech.
The next time you log into China's most popular microblogging platform, you might want to think twice about the comments you leave on the site's most widely followed accounts.
Beginning Thursday, Weibo accounts with more than 100,000 followers will have the ability to silence their critics: If you leave a comment on a post from one of these accounts, and that account blocks you, you'll be banned from commenting for three days.
The Weibo Administrator account announced the trial function on Wednesday. "If a user's comment is deleted by a blogger, and their account is also blocked by the blogger, their comment function will be suspended throughout the site for three days," reads the company's statement, which also clarifies that affected users will still be able to retweet and write their own posts.
Weibo says the temporary commenting ban function will first be available to bloggers with over 100,000 followers for a trial phase, and then, depending on feedback and results, it will gradually expand to verified users, paying members, and finally all users. According to Weibo's most recently announced figure in August, the site has over 430 million monthly active users — more than the combined population of the U.S. and the U.K.
In an FAQ accompanying the announcement, Weibo explains that the function is intended to curb the boorish behavior of online trolls. "Those haters aren't your real fans," says Weibo Administrator, adding that the function will create a more harmonious interactive environment for both bloggers and their fans.
In the past, actors have been panned for poor performances, beauty bloggers ridiculed for getting cosmetic surgery, and celebrities jeered for suspected romantic liaisons. In fact, whenever there's a hot-button issue at hand, there always seems to be an army of keyboard crusaders ready to exact their own brand of vigilante justice.
Earlier this month, a minor internet celebrity with over 3 million followers disabled comments on her page after she allegedly attacked a pregnant woman who had complained about her dog being unleashed. Also this month, a lawyer was mocked continuously for two weeks after he ranted on Weibo about two young rail passengers who had refused to trade their lower berths for his children's cheaper upper berths. Indeed, many controversy-courting users have disabled comments on their pages, and some have left the site entirely.
Contrary to Weibo's assurances, many users aren't persuaded that the new function will create a better online environment — so much so that the announcement itself has attracted some of the posts it intends to prevent. "If we're just leaving normal comments but the bloggers aren't happy about it and decide to delete and block us anyway, how will our rights be protected?" reads one upvoted comment under the announcement.
Other users have expressed broader concerns centering around freedom of speech and abuse of authority. "This is seemingly [trying to solve] the problem of personal attacks, but actually it means that the power of bloggers with over 100,000 followers will be vastly amplified," commented another user worried about the voices and views of normal people being drowned out.
Since its launch nearly a decade ago, Weibo has gradually introduced new functions and rules for stricter oversight. In 2012, it began requiring real-name registration before granting certain posting privileges. Since 2015, the site has given users access to customizable filters allowing them to restrict comments to certain groups or block comments containing specific words or phrases. In February of this year, the official accounts of media outlets and government agencies were granted the ability to preview and approve the user comments that become viewable to the public. And in April, Weibo announced that in order to cultivate a more wholesome online environment, it would ban homosexual content — a decision it quickly backtracked on following a loud public outcry.
Editor: David Paulk.
(Header image: A woman uses her smartphone while walking past a Weibo advertisement in Shanghai, April 8, 2014. IC)